$1,400 Stimulus Check Likely Going Out Soon But Only For Some People
By Dave Basner
January 27, 2021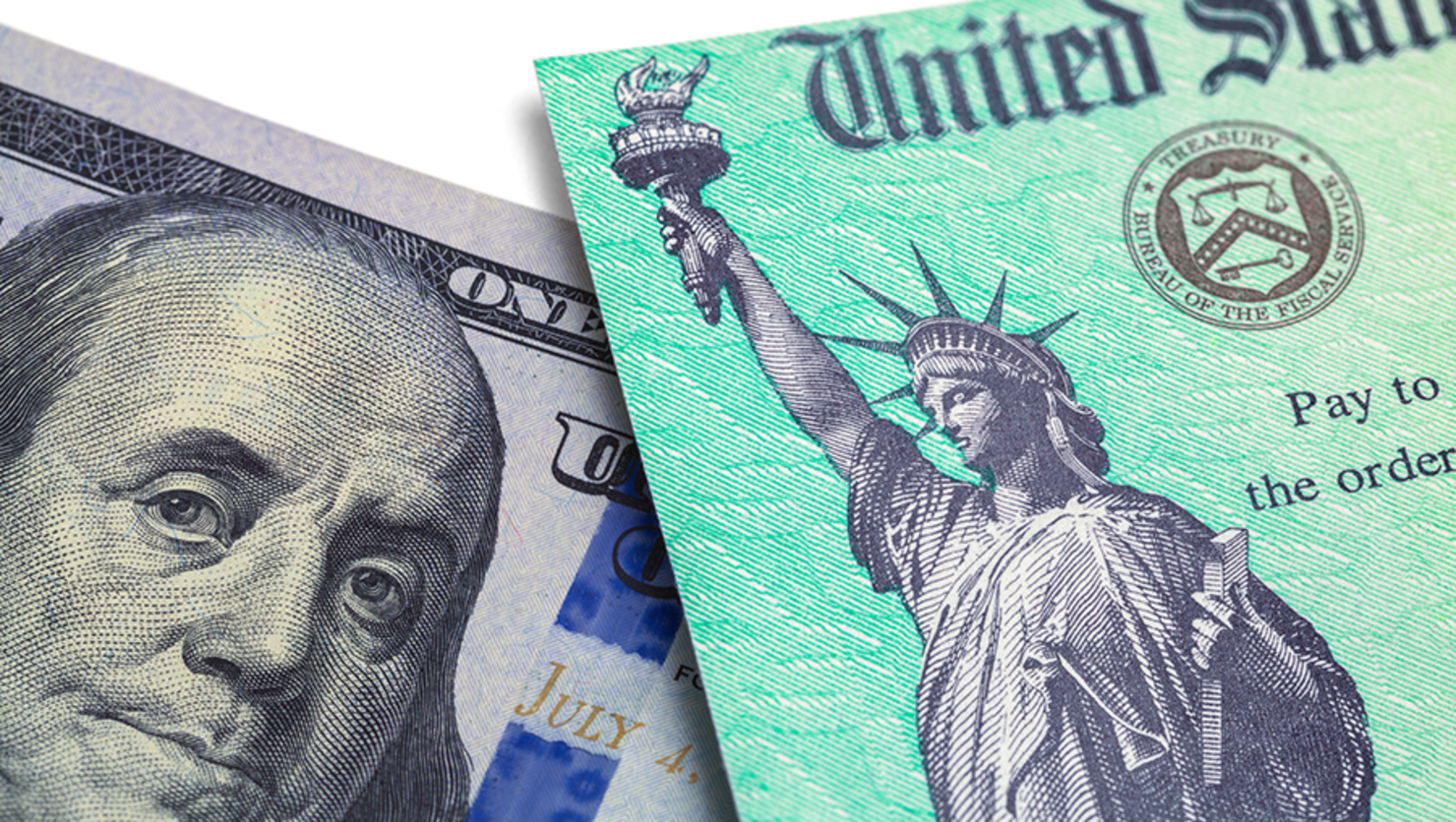 Ever since before the election, Joe Biden had been pushing for a sizable stimulus check to go out to millions of Americans. When Congress finally passed a relief bill that included a second stimulus check, a then president-elect Biden referred to it as a "down payment" because it was only for $600. He explained that, once in office, he planned to quickly send out more money to those in need. Well now that he is president, Biden is sticking to his word.
He has submitted a proposal to Congress for the next relief package and it includes a $1,400 stimulus check that would go out to all the people eligible for the initial two checks, and others as well. However, even though Democrats now hold the power in the Senate, which blocked a $2,000 stimulus check when it was Republican-run, Biden's proposal isn't going to go through smoothly. That's because some Democratic senators are against the plan due to its $1.9 trillion price tag. Among them, West Virginia's Joe Manchin, who stated that he wants to ensure the only people receiving money truly need it.
Since the bill is facing this adversity, it could be delayed as the politicians go back and forth over what should be included in it. The last time that happened it took nine months. Since Biden is looking to move it through Congress quickly and get the money out to Americans in need, rather than go back and forth, he will likely change his proposal. His top economic advisor, Brian Deese, spoke to CNBC and altering the requirements for eligibility for a check, saying, "Certainly, if there are ways to make that provision, and other provisions, more effective, that's something that we're open to, that we'll have conversations about."
So what does that mean? Well analysis by economics group Opportunity Insights shows that if the check only goes to households that make less than $75,000 and individuals who earned under $50,000, the payments will have much more of an impact on the economy since those Americans tend to need the money the most and will use it quickly. Meanwhile, households making more than $75K and singles making more than $50K save their stimulus checks, which doesn't help the economy.
Since the first two checks went out in full to singles making $75,000 or less, and couples making $150,000 or less, if the new relief package adopts more restrictive eligibility requirements, millions of Americans who got the initial checks won't be getting the latest one. The good news is that for those who are getting it, they won't have to wait long since the concession will likely lead to a speedy approval process that could see the bill signed by the president in a couple weeks and checks heading out not long after. Congress is working on the relief package this week and more details on it will probably come out in the coming days.
Photo: Getty Images