Second Stimulus Check Is Happening - Congress Finally Agrees On Relief Bill
By Dave Basner
December 21, 2020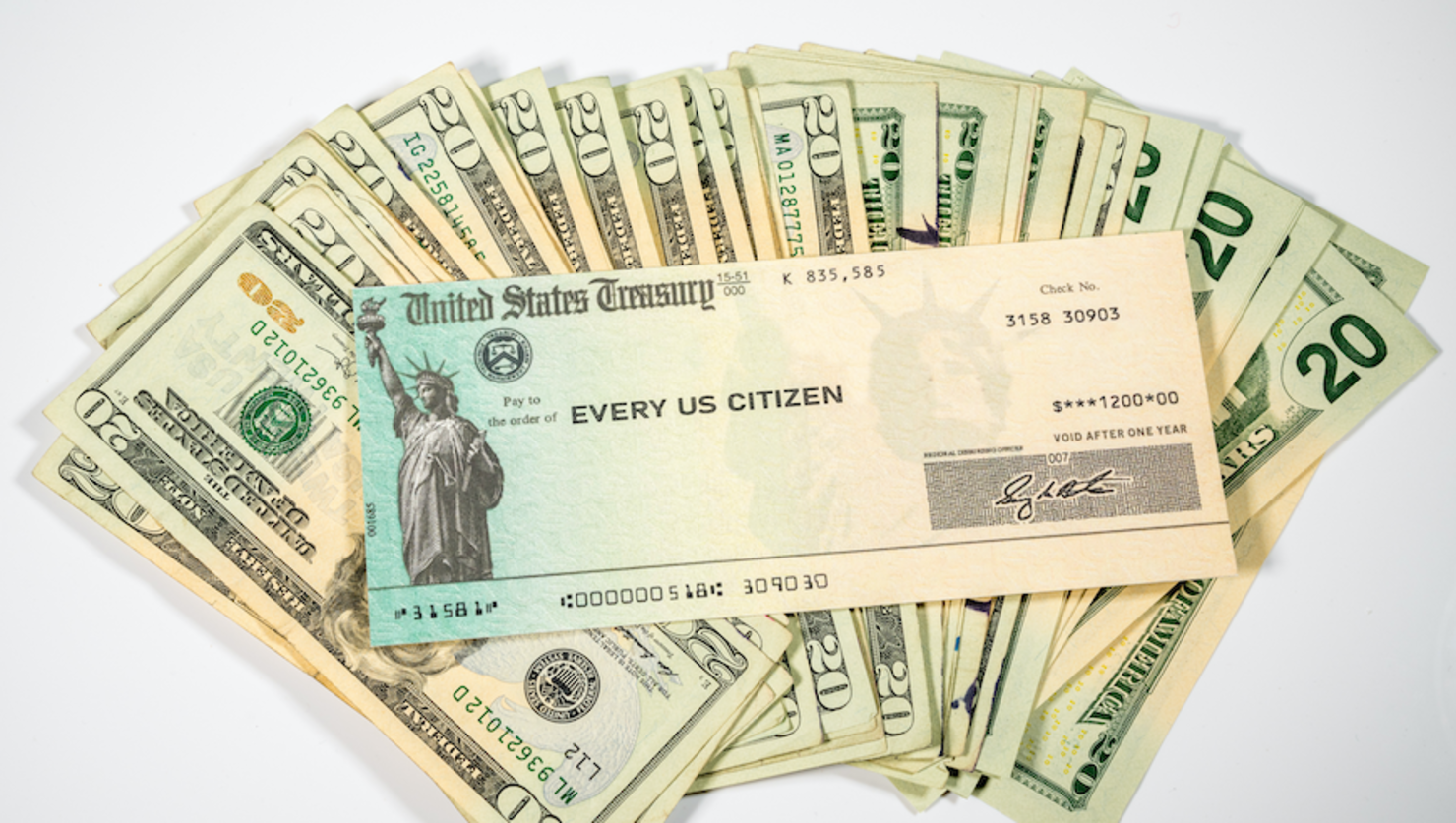 It's been nine months since Congress agreed on sending a stimulus check to the millions of Americans suffering financially because of the coronavirus pandemic but now, after working through they weekend, they have finally come to an agreement on another relief package, and it includes a second direct payment.
Senate Majority Leader Mitch McConnell announced the news early Sunday evening, saying, "More help is on the way. Moments ago, in consultation with our committees, the four leaders of the Senate and House finalized an agreement. It would be another major rescue package for the American people. As our citizens continue battling this coronavirus pandemic this holiday season, they will not be fighting alone."
While there is no word yet on exactly what is in the bill, politicians involved with its creation have given a general idea of what it holds. There is a second stimulus check but unfortunately, unlike the first one which was for $1,200, this one is only for $600 per person, including children. Much like the initial check, the full amount will go to anyone earning less than $75,000, with the amount lessening for those making more. Additionally, adult dependents, those over the age of 18, will likely not qualify for the $600.
The new bill also extends the unemployment insurance programs instituted during the pandemic under the Coronavirus Aid, Relief and Economic Security (CARES) Act by a reported 11 weeks. On top of that, the federal supplement unemployment benefits will also continue, but at half the rate they had been at. They will now be $300 a week.
Additionally, the relief bill expands the Paycheck Protection Program helping small businesses get loans, it extends the Payroll Support Program that gives loans to the airline industry and other struggling transportation companies, and it provides more funds for health care providers and hospitals, giving millions to assist with vaccine distribution. There's also education funding, student loan extensions, food assistance, rental assistance, and more.
What it doesn't include is state and local funding, or liability protection for corporations, both of which were sticking points for Democrats and Republicans.
The bill has an estimated price tag of $2.3 trillion, but $1.4 trillion of that is "catchall" government spending funding, so the relief package itself costs $900 billion.
Both chambers of Congress still need to approve the bill and President Trump has to sign off on it, but that is all expected to happen without issue, likely within the next 24 hours. no word on the timing of it. If that all occurs, which seems very likely, the IRS can begin to send out checks a week later, which means your stimulus money very well might arrive by the end of the first week of 2021.
Photo: Getty Images