Here's What Tom Brady Said About Bill Belichick During Super Bowl Media Day
By Jason Hall
February 1, 2021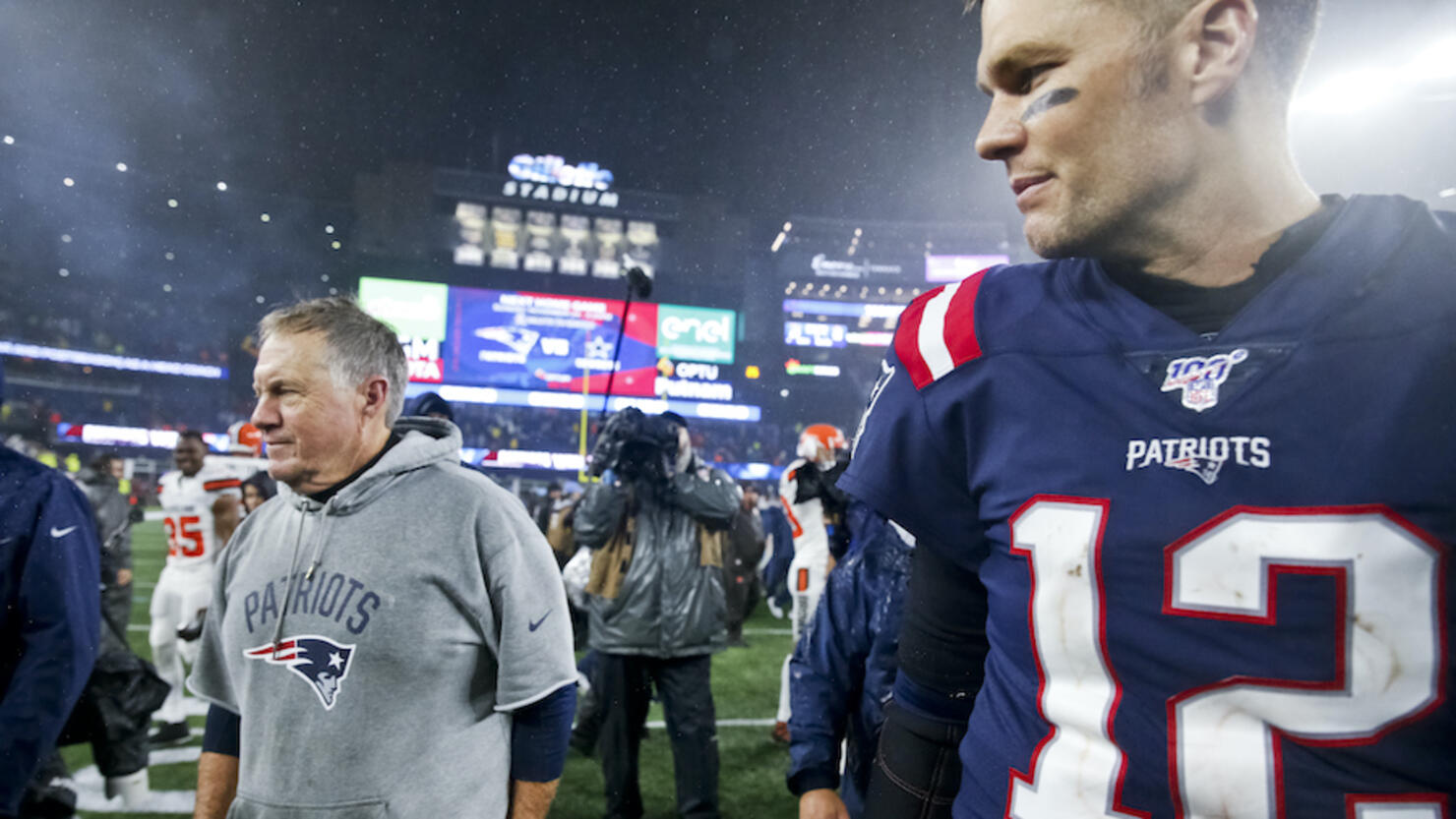 Tom Brady is just days away from his 10th Super Bowl appearance, which will be his first as a member of the Tampa Bay Buccaneers.
The 43-year-old quarterback spent the entirety of his previous 20 seasons with the New England Patriots playing under head coach Bill Belichick, with both regarded by many as the best at their respective positions.
Even after their split, Brady can't seem to dodge questions regarding his former coach, specifically the current of their relationship.
"I have a great relationship with him," Brady said about Belichick during Super Bowl LV Media Day on Monday (February 1) via CBS Boston. "Again, I'm just incredibly grateful for what he's meant in my life as a coach. He was everything you could ask for as a player. I loved my time, I had two incredible decades there. My football journey took me to a different place."
Brady signed with the Buccaneers in March after winning six Super Bowls and nine AFC Championships with Belichick and the Patriots.
"I certainly could never have accomplished the things in my career without his support and his teachings," Brady said Monday via CBS Boston. "He's an incredible coach and mentor for me. I've had a lot of those in my career, but obviously he's at the top of the list."
There has been speculation over Brady and Belichick's relationship in recent years leading up to the quarterback's departure this past offseason.
Earlier this month, Belichick's girlfriend, Linda Holiday, responded to criticism from a fan who blamed Belichick for Brady leaving New England, but expressed gratitude for Brady's legendary career with the Patriots.
"I'm happy for Tom's career! How could you not be?" Holliday wrote in the response.
The Buccaneers will be the first NFL team to play in a Super Bowl held at their home stadium when they face the Chiefs at Raymond James Stadium on February 7.
The Chiefs defeated the Buffalo Bills, 38-24, in the AFC Championship at Arrowhead Stadium on Sunday.
Photo: Getty Images