The Flaming Lips Announce Two More Space Bubble Concert Dates
By Katrina Nattress
February 1, 2021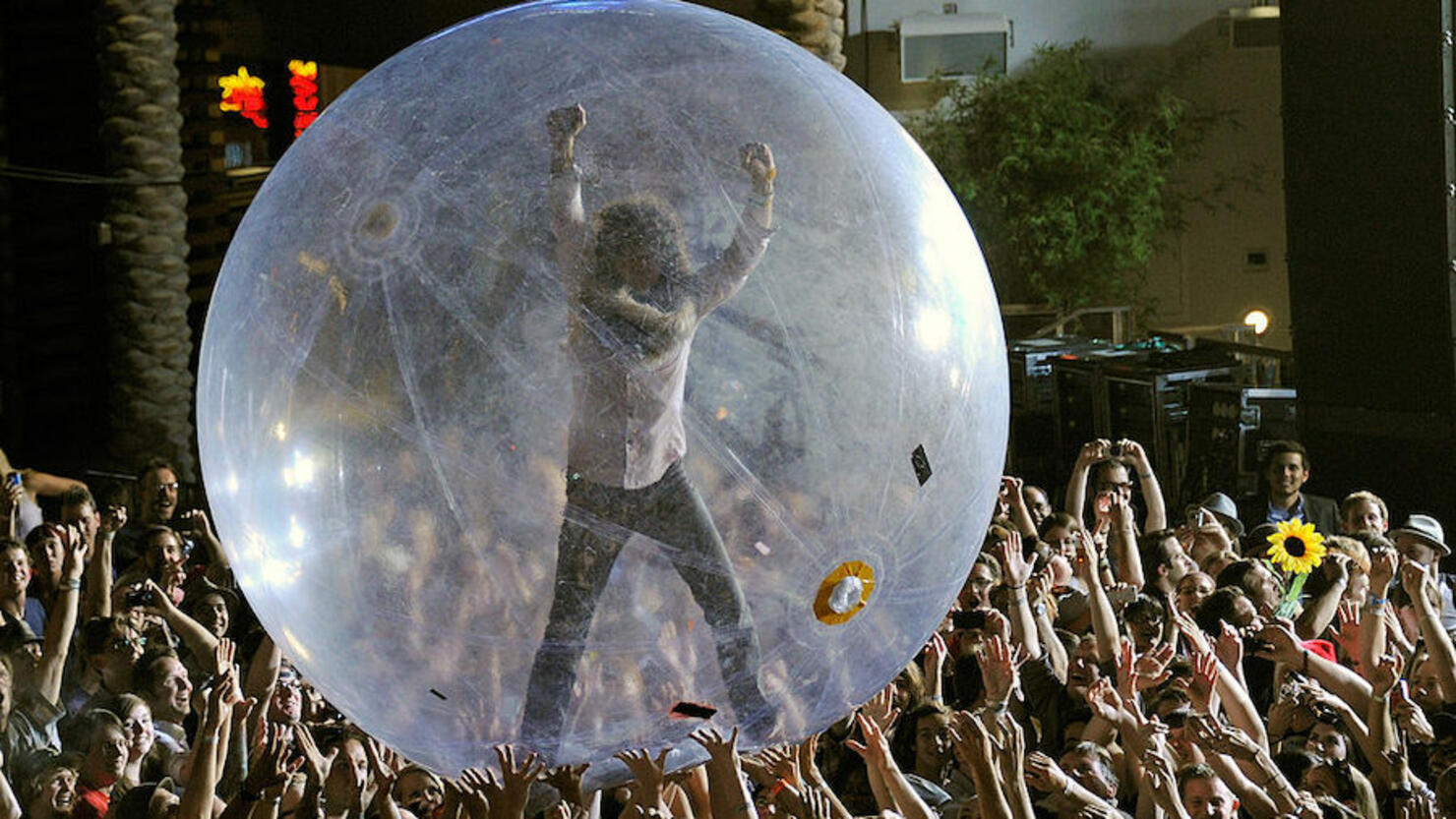 A week after successfully pulling off the world's first space bubble concerts, The Flaming Lips have revealed two more dates.
Singer Wayne Coyne announced that they'd be playing at Oklahoma City's The Criterion (where the first two shows took place) on March 12 and 13. Tickets go on sale Wednesday (February 3) at 10am CT, and like the first pair of concerts, 100 bubbles that can hold up to three people each will be available in the venue. Coyne also unveiled a colorful poster that features an illustrated version of his son Bloom, who was in attendance during the first run of shows.
"We are going to great lengths to make sure what happens here doesn't happen at a normal show, and what I mean is lots of people very excited, screaming at each other, sweating on each other, sometimes hugging each other, in each other's faces," Coyne explained in a Q&A prior to the shows. "We still want you to get excited. We still want you to scream. We still want you to sweat. We still want you to have everything that a normal concert has. You just have to do it inside of this bubble that will be waiting for you."
See Coyne's announcement and poster below, and get more ticket info here.