Billie Eilish And Her Fans Get Emotional In New Trailer For Documentary
By Eliot Hill
February 2, 2021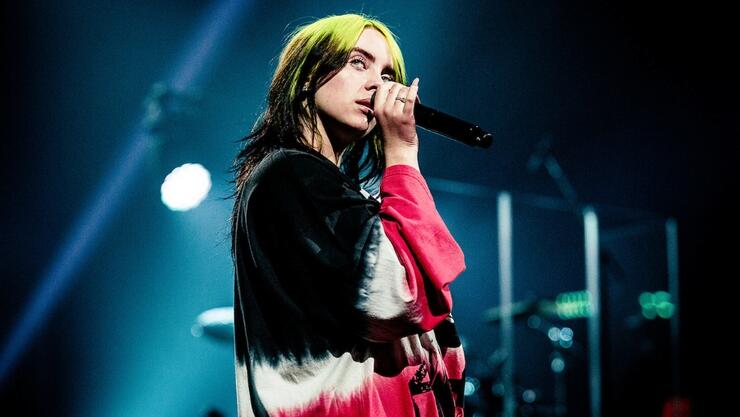 We're just 24 short days away from the premiere of Billie Eilish's documentary, The World's A Little Blurry, and the singer gave us some more insight into the film with a new trailer.
On Tuesday (February 2), the "Therefore I Am" singer prepped fans for the release with the second trailer, which re-introduces us to the chart-topper.
While the intro to the teaser starts off on a light-hearted note with the 19-year-old joking about taking out her Invisalign to record the music, things get a little more serious as the clip progresses.
"I honestly don't know how any artist, of any age, is doing it without a parent," Eilish's mom, Maggie, said. "It is a horrible time to be a teenager. Kids are depressed."
The imagery flashes to the sold-out crowds at her concerts with many of the fans crying during her performance.
"I look into the crowd and I see every single person in there is going through something, and I have the same problem," Eilish explained over clips of her comforting sobbing fans. "I was like, 'why don't I turn this into art instead of just living with it?'"
There's also a glimpse of the singer crying on her dad's shoulder and another of her hugging FINNEAS during emotional conversations.
In addition to releasing the second trailer, Eilish also teased her next era in a new interview with Vanity Fair after previously divulging that her sophomore release will be far more personal than her debut.
"There isn't one song, or one part of one song, that I wish was this or that I wish it was that," she said in the interview. "[The album] feels exactly how I want it to."
At the end of last year, she also teased a new hair color will be coming after her documentary is out which will usher in the next era and we cannot wait!
Photo: Wes and Alex for iHeartRadio