Sofi Tukker Say Their Best 'Music Ever' Is 'Coming Soon'
By Katrina Nattress
February 4, 2021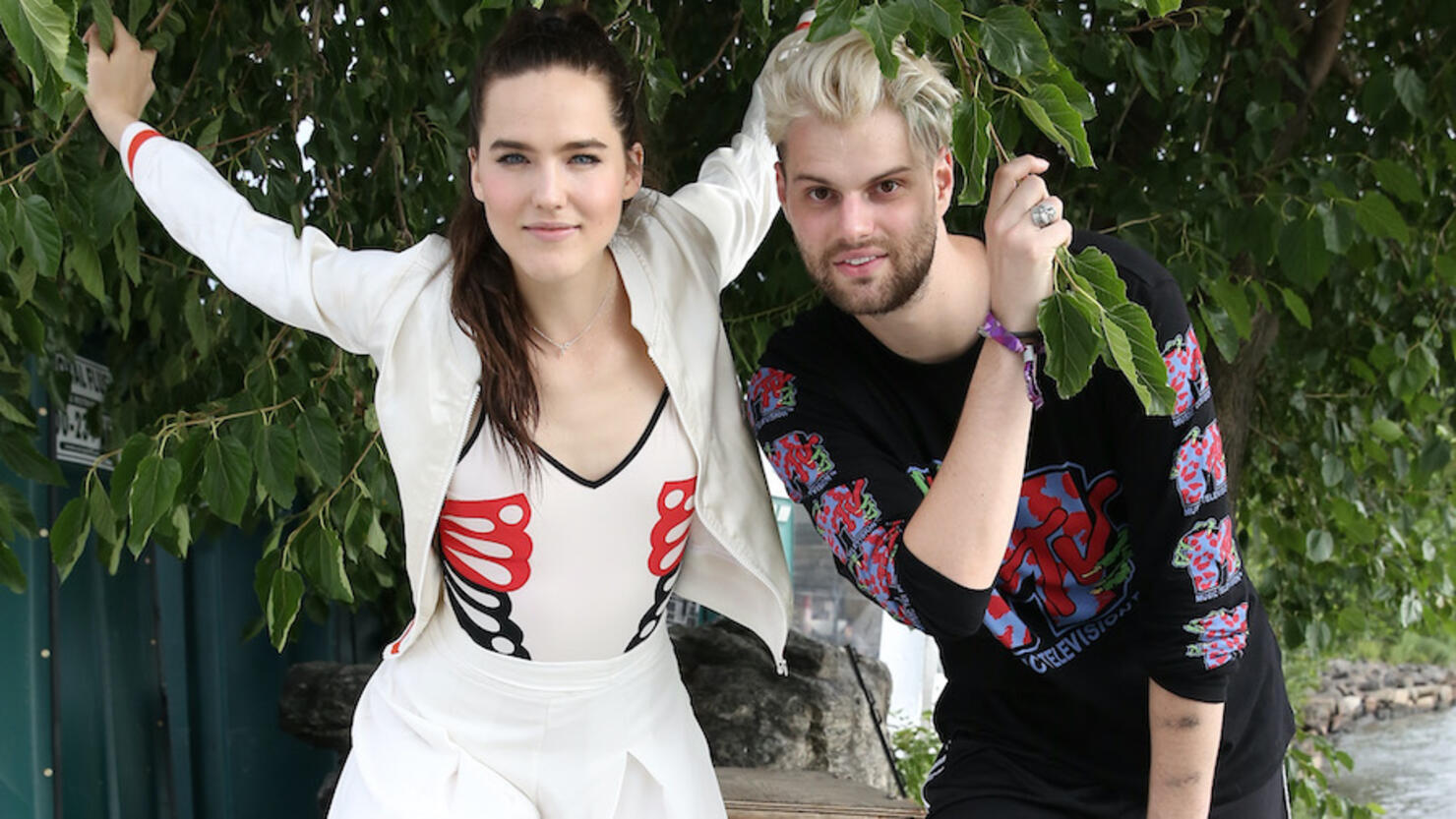 Despite the live music industry coming to a halt in the wake of the COVID-19 pandemic, Sofi Tukker have been keeping themselves plenty busy while diligently quarantining. They livestreamed DJ sets every day last year. They released a new banger of a song with Gorgon City called "House Arrest." They partnered with brands to release limited-edition merch that ranged from clothing to bicycles. And now they're starting off 2021 in the studio, making "the best ST music."
"A few times a year (maybe) we get into these crazy intense moments of inspiration and can't pick our heads up from the studio," the duo revealed on Instagram. "It's the best feeling ever and the best music moments happen. We try to milk it as long as it lasts, and then we crash hard. We are currently milking. The best ST music ever coming soon!!!!!!!!"
See their post below.
Unfortunately, the duo's Sophie Hawley-Weld has felt the grief of COVID-19 firsthand. Back in November, she revealed that her grandfather died of complications from the disease.
"I'm at peace. I'm also really sad," she wrote in a lengthy message to fans. "He passed away from Covid19 and what makes me the most upset is that my family can't all be together right now. We couldn't hold his hand until his final breath, we can't all hug each other and be in ceremony. I can't go to my grandmother to hug her. I am in mourning with my family in a group chat to keep everyone safe. This isn't how it is supposed to be. May we have patience, may we wear our masks, may we show people that we love them by doing the right thing. And may we all live with Didi's grace, curiosity, and enthusiasm. Life's too short not to."
Tucker Halpern has also encouraged fans to stay safe and smart, as he's high-risk. "...it occurred to us that most people don't know I (T) am immunocompromised," he wrote on Instagram in June. "If you won't wear a mask for you, please think twice and wear one for people like me. ❤️. We're not just the elderly."
Photo: Getty Images