4 People Hurt After 'Reckless' Test Drive Leads To Crash In Everett
By Zuri Anderson
February 4, 2021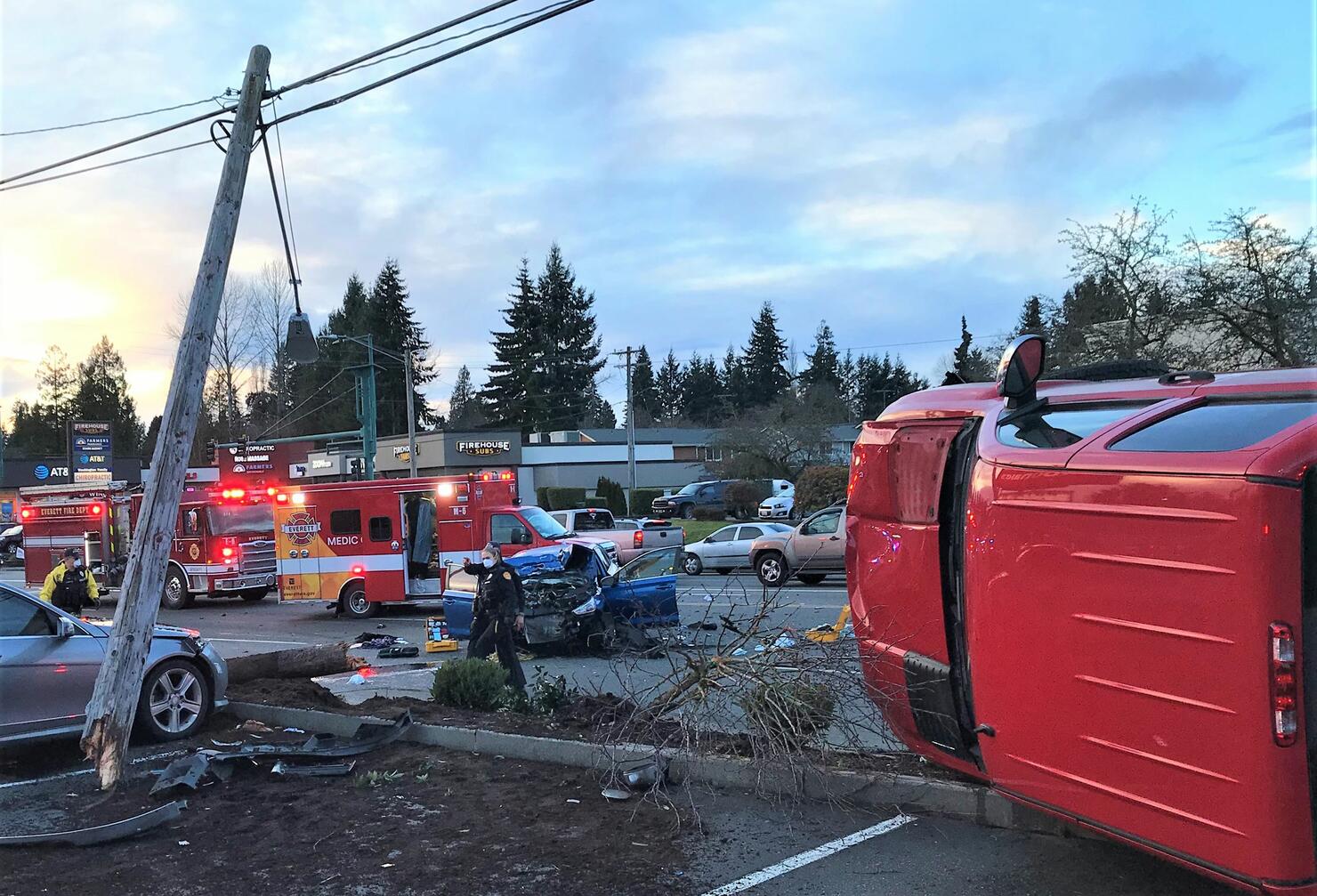 Four people were hurt in a crash during a test drive in Northwest Washington, according to KOMO.
Everett police said a 42-year-old woman was "driving recklessly" while on a test drive of a Hyundai Elantra Tuesday afternoon (February 2). A 38-year-old dealership employee was with her, they added.

The woman reportedly sped north on SE Everett Mall Way and rear-ended a pickup truck near 3rd Avenue SE. "The impact sent the truck across the street, through a utility pole and into a parking lot where it rolled over onto its side. A third, unoccupied parked car at the nearby business was damaged by the falling pole," reporters said.
COLLISION: Serious multi-vehicle collision with injuries has closed the 300 blk of SE Everett Mall Way. Traffic detectives enroute. Avoid the area. pic.twitter.com/3LcRrBOK2P

— Everett Police (@EverettPolice) February 3, 2021
Police said the woman and employee in the Elantra were rushed to the hospital. Their injuries were described as "serious and potentially life-threatening," according to Aron Snell with Everett police.
KOMO said the 54-year-old driver of the pickup and his 10-year-old daughter riding with him were treated at the scene for minor injuries.
Earlier this week, police said man was taking a car on a test drive until he crashed the vehicle into a home in Pasco.
Photo: Everett Police