North Carolina Officers Rescue 5-Foot-Long Boa Constrictor From Dashboard
By Sarah Tate
February 4, 2021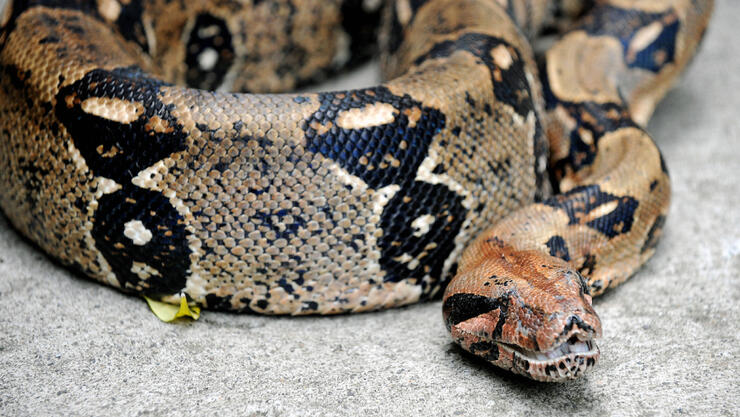 It isn't every day that a snake needs rescuing, but that was exactly the case earlier this week when a 5-foot-long boa constrictor got stuck inside a car dashboard in Stanly County, just east of Charlotte.
"It's never a dull moment at APS, and yesterday was not any different," Stanly County Animal Protective Services wrote in a post on Facebook Tuesday (February 2).
According to the department, the pet snake got stuck in the dashboard of its owner's car and required help getting out. Thanks to the teamwork of everyone involved, the boa constrictor was able to get free, proving that the department helps more than just cats and dogs. Photos posted to the department's Facebook page show two officers holding the large serpent after it managed to slither out of the car.
One commenter was curious how they got the boa constrictor out, saying that they once had a snake get into a recliner and had to wait for it to come out on its own because "each time we tried to unwrap him he got tighter." Jamie Parker, one of the rescuers, said the serpent backed out of the dash himself because "we just talked nice to him."
The nonvenomous snake was unharmed from the incident and now back at home with its owner.
Photo: Getty Images