Kodak Black Reveals Weight Loss & New Face Tattoo After Prison Release
By Peyton Blakemore
February 5, 2021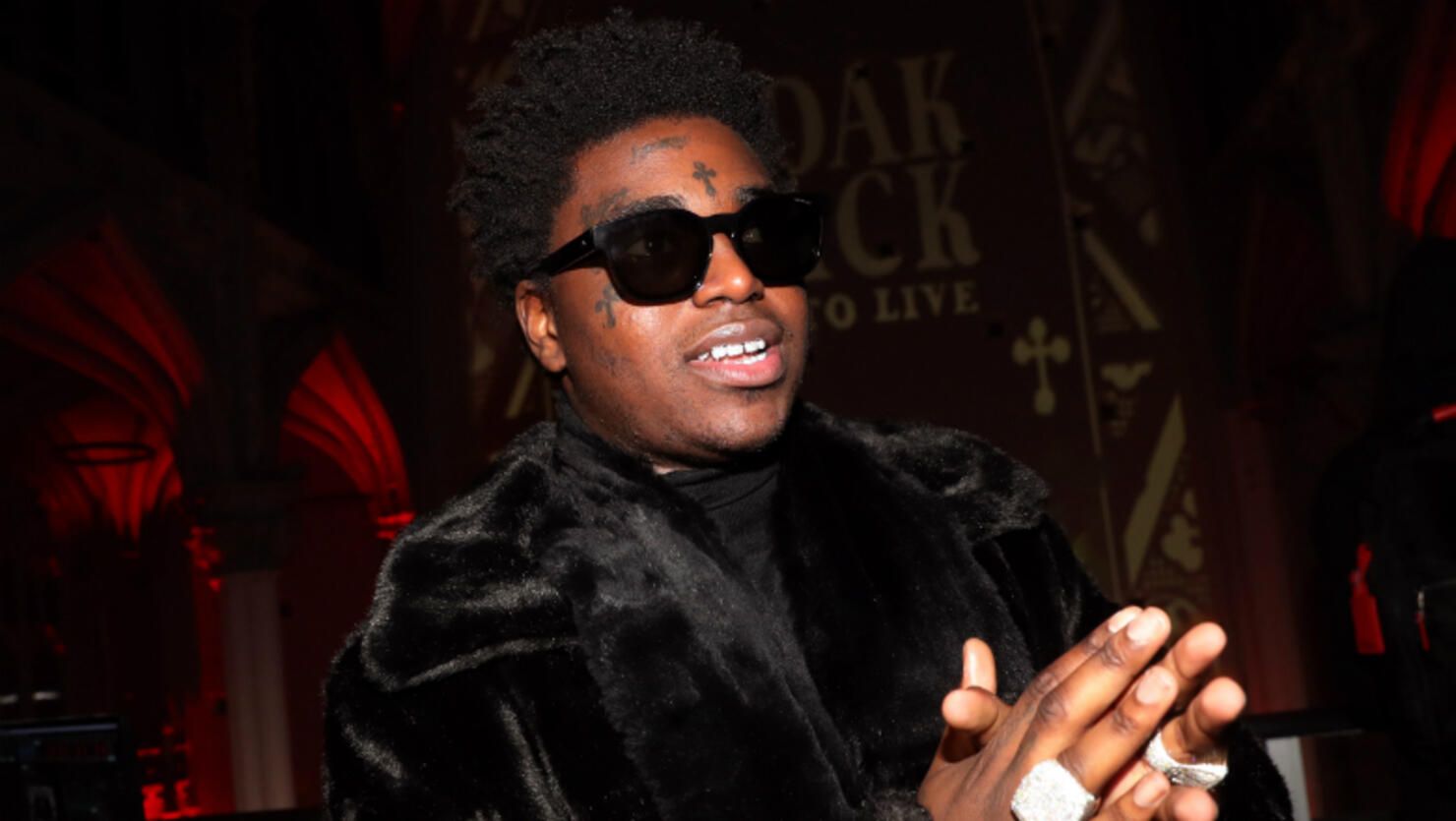 Kodak Black is embracing his new freedom.
On Thursday (February 4), the South Florida rapper debuted a new look as he made his first public appearance since being released from United States Penitentiary Thomson last month after being granted clemency by Donald Trump.
In videos posted to Akademik's Instagram account, Kodak is shown flaunting a new grill, new jewelry, and a huge new face tattoo. While the "ZEZE" rapper is no stranger to face tats, his new ink is quite bold as the massive tattoo is directly in the center of his forehead. The new tattoo design, which appears to be some animal of sorts, covers up Kodak's previous cross that was in the center of his forehead before he went into prison.
Kodak also appears to have lost some weight while behind bars as the videos showed him with a much smaller frame.
In his last hours as president, Trump granted full pardons to Kodak, Lil Wayne, and more than 70 others. "President Trump granted a commutation to Bill Kapri, more commonly known as Kodak Black," read a White House press release last month. "Kodak Black is a prominent artist and community leader. This commutation is supported by numerous religious leaders, including Pastor Darrell Scott and Rabbi Schneur Kaplan."
Kodak thanked the former president for the pardon on social media, writing "I Want To Thank The President @RealDonaldTrump For His Commitment To Justice Reform And Shortening My Sentence. I Also Want To Thank Everyone For Their Support And Love. It Means More Than You Will Ever Know. I Want To Continue Giving Back, Learning And Growing. @DanScavino."
The South Florida rapper was serving time in federal prison for falsifying paperwork to obtain a firearm.
While Trump commuted Kodak's 46-month sentence — he got out after serving half the time — TMZ recently reported that "prosecutors in South Carolina are still ready to aggressively pursue a sexual assault case against him."
Kodak was indicted in South Carolina on a felony charge of first-degree criminal sexual conduct back in 2016. Prosecutors claim Kodak forced himself on an 18-year-old woman in a hotel room after a February 2016 concert. According to legal documents, obtained by TMZ, Kodak allegedly raped the woman and bit her neck and right breast.
Kodak's attorney, Beattie Ashmore, later responded to prosecutors' plan to "aggressively pursue" sexual assault charges against her client, telling the outlet, "Aggressively prosecute? It's been four years. That speaks volumes. Kodak was on bond and on tour for two years before his federal case even began. Ed's a very fine and experienced prosecutor and I look forward to once again speaking with him about this case. It's been awhile."
Kodak faces up to 30 years in state prison if convicted.
Photo: Getty Images