Chris Lane's Wife Lauren Bushnell Lane Gives Pregnancy Update and Cravings
By Blake Taylor
February 8, 2021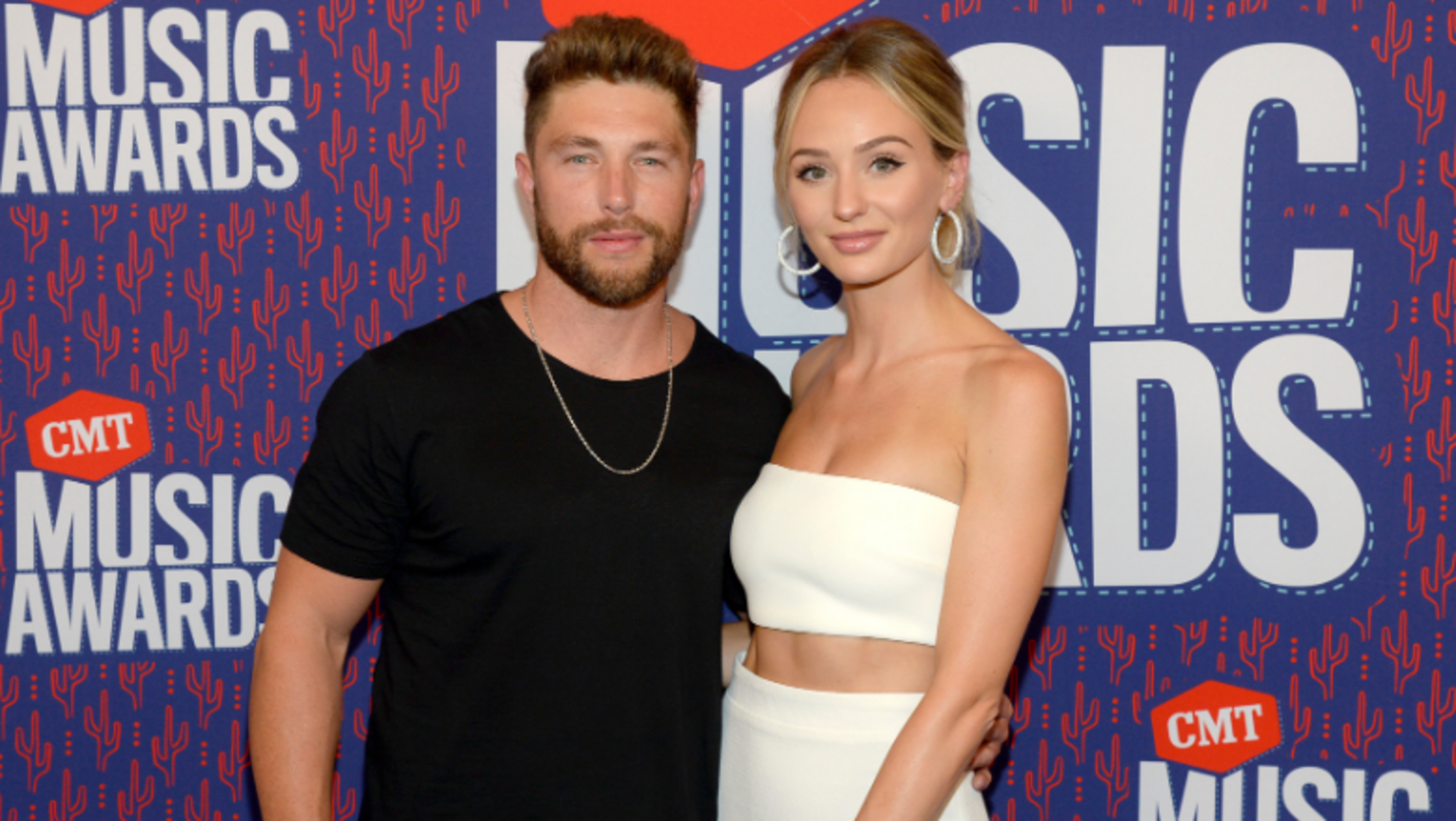 Last month, Chris Lane and his wife Lauren Bushnell Lane announced they're expecting a baby boy. On Sunday (February 7), Lauren turned to her Instagram story to share an update on her pregnancy so far, revealing a few of her recent cravings.
"Update 23 weeks and popppppin," she wrote alongside a video of her showing off her baby bump. "I've gained almost 20 pounds and boobs are very large. Not sleeping super well at night but thankful this little man is growing. Craving mcflurries and grapefruit."
Chris and Lauren announced the sex of their baby last month. "It's a BOY," Lane captioned footage of him swinging a golf club at a golf ball filled with blue powder, representing the baby's sex.
Meanwhile, Bushnell shared two snapshots of the couple lounging with their hands on the expectant mother's stomach. "Sweet baby BOY, we cannot wait to meet you! I already love you so much! 💙💙💙," she wrote. "The last video is from the day we found out what we were having. My family was in town and I've truly never seen Chris/my brothers so excited! And yes Coopy definitely knows I'm pregnant 🥺"
The couple first announced they were expecting their first child together in December, sharing a video of an ultrasound, in which the baby's heartbeat can be heard.
"A dream ☁️ Except I'm not dreaming," Bushnell captioned her post. "I'm wide awake. Holding your dads hand, watching you dance around in my belly. Listening to your little heart beat. My new favorite sound. A miracle. New life. Our sweet baby. Thank you Jesus! All the glory belongs to You 🙏"
Since then, their excitement has only grown. "It was very exciting but now feels even more real seeing the ultrasound and hearing the heartbeat," Bushnell recently told People. "We are just soaking it all in!"