Dashboard Confessional Announces First Performance Since Motorcycle Crash
By Katrina Nattress
February 7, 2021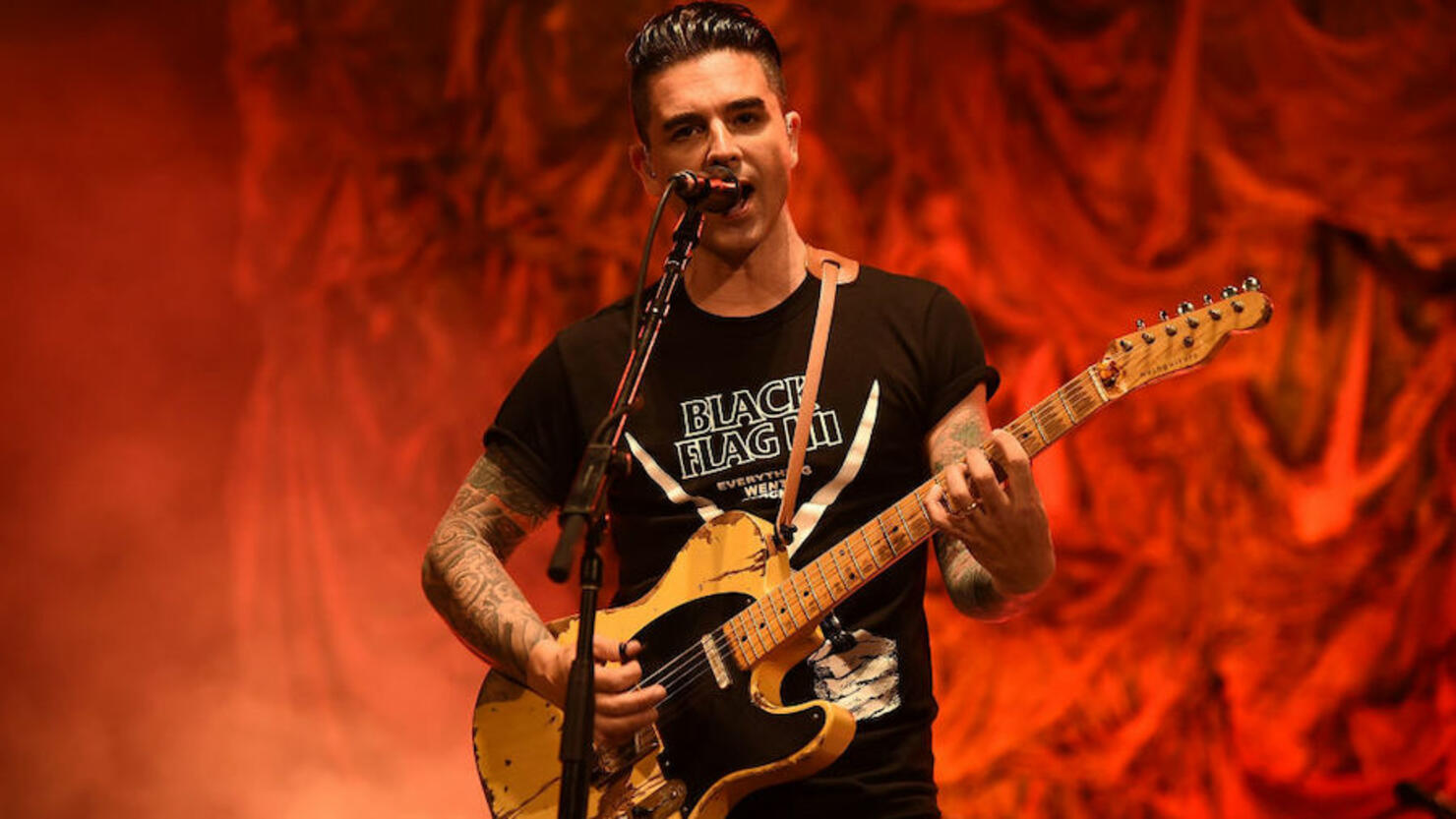 Last June, Chris Carrabba was involved in a gruesome motorcycle crash that resulted in two broken shoulders, among other injuries. There was a point in time where the Dashboard Confessional bandleader thought he might never play guitar again, and slowly started relearning the instrument in the following months (with enough optimism to poke fun of himself in the process). It looks like he hard work paid off, because Dashboard Confessional just announced its first live performance in nearly a year. And it's happening on Valentine's Day.
"The 'Lonely Hearts and Lovers' stream is Dashboard Confessional's first performance since Chris's tragic accident in June of 2020," the band wrote on Instagram alongside an emotional video narrated by Carrabba. "Streaming on Valentine's Day, February 14th, 2021 at 7PM Eastern / 4PM Pacific, a full headline set of songs for all of you lonely hearts and lovers featuring Chris Carrabba & friends. Tickets & Merch are available now at DashboardConfessional.com! Replay will be available to purchasers for 48 hours after the stream."
In a subsequent post, it was revealed the band would look a little different during the stream. "Ready to see a new arrangement of Dashboard Confessional on the "Lonely Hearts & Lovers" stream?" it reads. "Featuring @armonjay, @danepoppin, & @abigaillynnkelly, we're thrilled to share the songs that have carried this band for 20 years with you in a brand new way."
Fans are able to purchase singular tickets or bundles that include "Lonely Hearts and Lovers" merch. Get more info here and see Dashboard Confessional's posts below.