WATCH: Tom Brady, Rob Gronkowski Set New Record In Super Bowl LV
By Jason Hall
February 8, 2021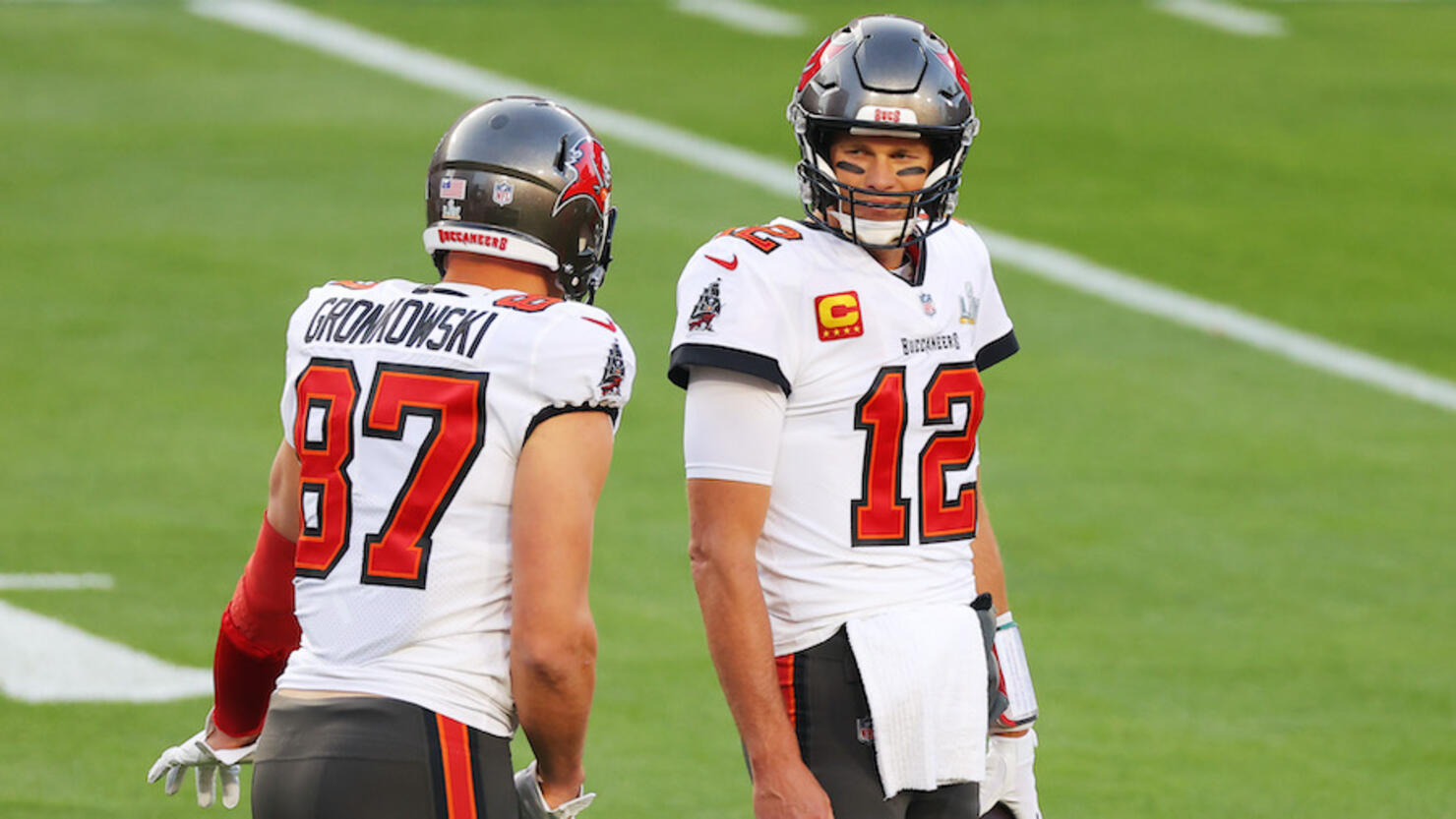 Tom Brady and Rob Gronkowski set a new record in their seventh Super Bowl appearance as teammates and first as members of the Tampa Bay Buccaneers.
Brady and Gronkowski connected on an 8-yard touchdown pass in the first quarter of Super Bowl LV against the Kansas City Chiefs, which was the 13th postseason touchdown shared between the duo and passed the previous record of 12 set by San Francisco 49ers legends Joe Montana and Jerry Rice.
The record-setting touchdown and ensuing PAT put Tampa Bay ahead, 7-3, with 0:37 remaining the first quarter.
The duo later connected again on a 17-yard touchdown with 6:05 remaining in the second quarter to extend the Bucs' lead to 14-3 and set the new record at 14 touchdowns.
Brady and Gronkowski played in five Super Bowls as teammates prior to Sunday's game, which is also be Brady's 10th overall. The duo is 3-2 in five previous appearances together, while Brady has a record of 6-3, all with the Patriots.
Both players spent the entirety of their legendary NFL careers in New England before joining the Bucs this past offseason. Brady signed as a free agent in March after 20 seasons with the Patriots.
Gronkowski, who spent nine seasons in New England, returned to the NFL after a year of retirement and reunited with his longtime teammate after being traded to the Buccaneers shortly after Brady signed with the team.
Photo: Getty Images