WATCH: Tom Brady Hilariously Reads 'Mean Tweets' Ahead Of 10th Super Bowl
By Jason Hall
February 5, 2021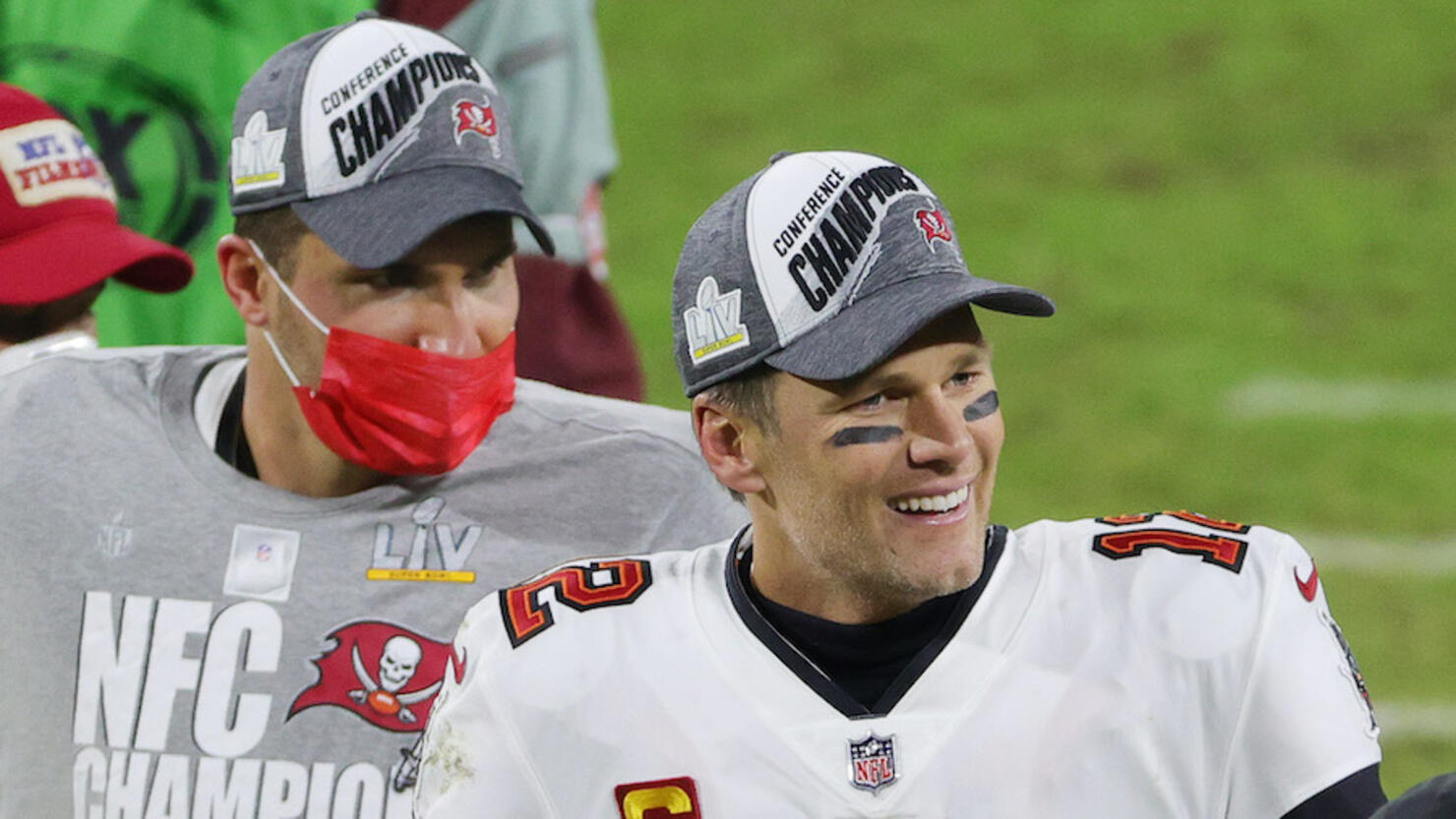 Tampa Bay Buccaneers quarterback Tom Brady appeared in a special edition of 'Jimmy Kimmel Live's Mean Tweets' ahead of his 10th Super Bowl appearance on Sunday (February 7.)
The 43-year-old quarterback read a series of negative tweets targeted at himself and responded to most by laughing them off with his famous Brady charm.
However, the final tweet in the segment seemed to go a bit too far.
"That's [bleeped] up," Brady said in response to a tweet in which a hater said they wished the quarterback's "dog eats chocolate and gets really sick and throws up on your socks."
The tweet directed at Brady and his dog, as well as two others featured in the Brady-specifc edition, were initially part of a previous 'Mean Tweets' segment featuring NFL players, including Super Bowl LV opponents Patrick Mahomes and Travis Kelce of the Kansas City Chiefs, that aired last week.
Brady has showed off his comedic chops in the past, having been featured in a classic Funny or Die sketch in 2012, as well as making a cameo in the 2015 film 'Ted 2.'
Brady signed with the Buccaneers in March after winning six Super Bowls and nine AFC Championships during his 20-year career with the New England Patriots.
The Buccaneers will be the first NFL team to play in a Super Bowl held at their home stadium when they face the Chiefs at Raymond James Stadium on Sunday.
Photo: Getty Images