WATCH: Gronk Surprises Local Health Care Workers With Super Bowl Tickets
By Jason Hall
February 2, 2021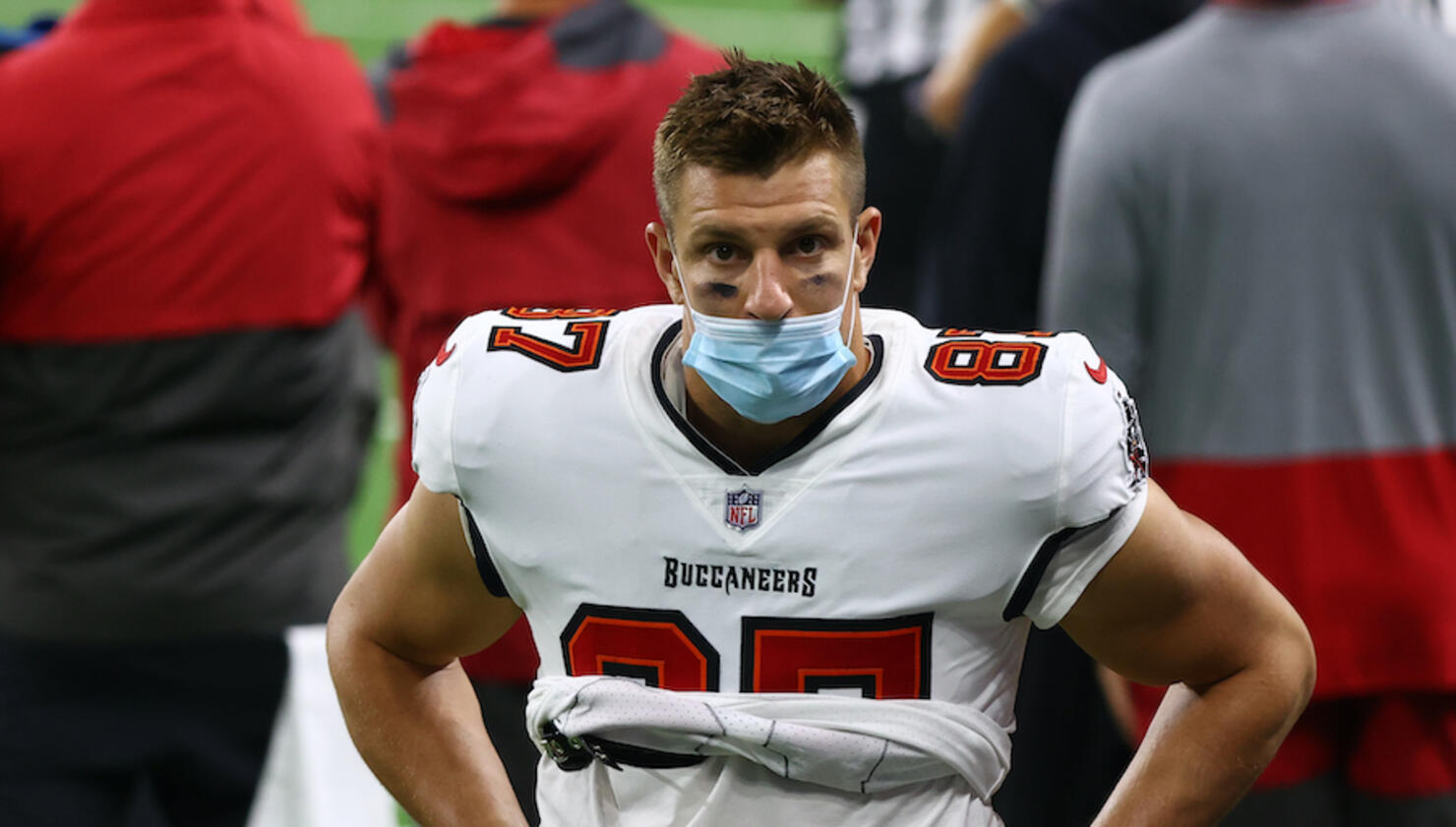 When the Tampa Bay Buccaneers become the first NFL team to play in a Super Bowl hosted in their home stadium on Sunday (February 7), many in attendance will be heroes on the frontline of the COVID-19 pandemic, including four from the local area.
The NFL is hosting 7,500 health care workers nationwide as honorary guests for Super Bowl LV at Raymond James Stadium. Among them will be four health care workers from the Tampa area who all received a special surprise from Buccaneers tight end Rob Gronkowski when told about the news, WCVB reports.
Mandy Mueske and Woody Nixon, both of the Moffit Cancer Center, and Belinda Spahn and Heather Stegmeier, both of AdventHealth, were each surprised with a special video message from Gronkowski and the Buccaneers organization, which can be viewed below.
Four local healthcare heroes were under the impression they would not be attending #SBLV... until now.

— Tampa Bay Buccaneers (@Buccaneers) February 1, 2021
The four local health care workers were under the assumption that they hadn't been selected among the qualifying applicants before receiving the special message from Gronkowski, who will be playing in his sixth Super Bowl on Sunday,
"I've been hoping that I would," Nixon said via WCVB. "I've seen on the news all the people getting the tickets and I'm like 'Please, please!' This is wonderful. This is absolutely wonderful."
"I am so excited. Honestly, I've never been to a Bucs game, but I've always wanted to," Mueske said via WCVB. "The first time I'm going is the Super Bowl, and I'm so excited!"
Gronkowski and quarterback Tom Brady both joined the Buccaneers this past offseason after spending the entirety of their respective legendary careers with the New England Patriots. The duo is 3-2 in five previous Super Bowl appearances together, while Brady has a record of 6-3 during his 20-year career.
Photo: Getty Images