Tiffany Haddish Reveals Why She Turned Down Common Multiple Times
By Hayden Brooks
February 8, 2021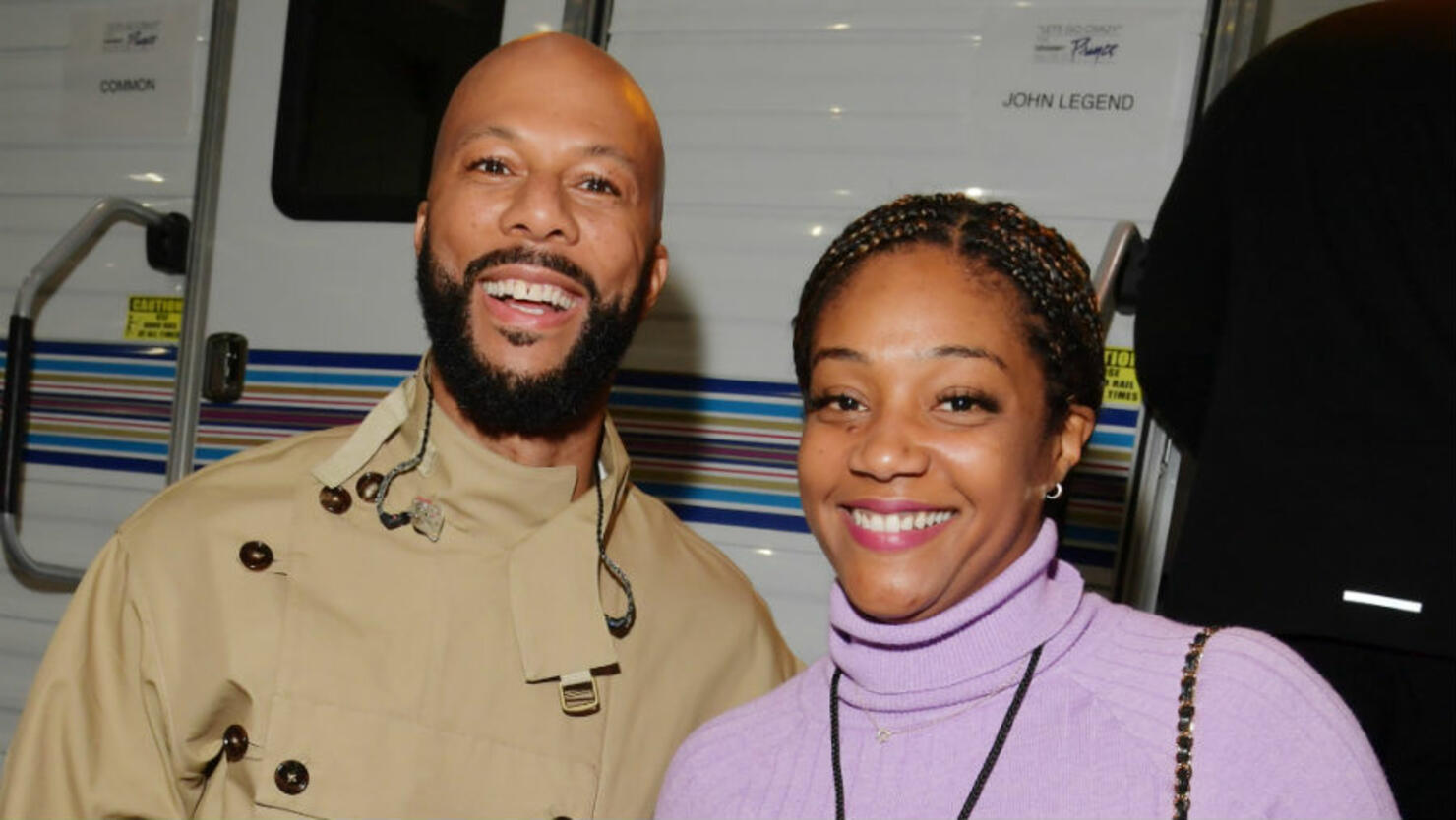 Tiffany Haddish turned down Common quite a few times before giving into his courting.
During the comedian's recent appearance on The Late Show With Stephen Colbert, Haddish corrected the host when he referred to the rapper as her "boyfriend." "He's not my boyfriend, he's my man," she joked during the interview. "I don't date boys no more. I date men. He's my man."
Haddish went on to reveal that she swerved Common's multiple attempts at dating the star at first. "He was trying to holler, and I was like, 'No, I'm not really interested. Nah, I'm good. My eyes are set on other things. I'm interested in somebody else, I'm sorry. But you seem like a nice person,'" she explained, adding that part of her hesitancy fell on knowing his former flames. "'I know too many people that dated you, let's be honest.' I didn't say that but..."
In case you're not aware, Common has previously been linked to stars like Serena Williams and Erykah Badu.
Almost a year since going public with their romance, the couple's romance is flourishing, particularly over on social media when the two got into the fun of the Silhouette Challenge. "It was quite a negotiation," she explained of getting the rapper to participate. "I'm like, 'Look, I want to shoot this video. I need you to be in it with me.' And he was like, 'Nah, that's really not my style. I'm not really known for that. That's not really my thing.'"
"I was like, 'Look! Every time you ask me to do something I do it and I don't make no money. I'm asking you to do something for me and every time I do ask you, you get paid. Now, what you gonna do today is this video or I won't be doing nothing for you,'" she recalled. "And he was like, 'Alright, alright, calm down. I'll do it.'"