WATCH: Gisele, Camille Kostek Recreate Viral Brady, Gronk IG Video
By Jason Hall
February 8, 2021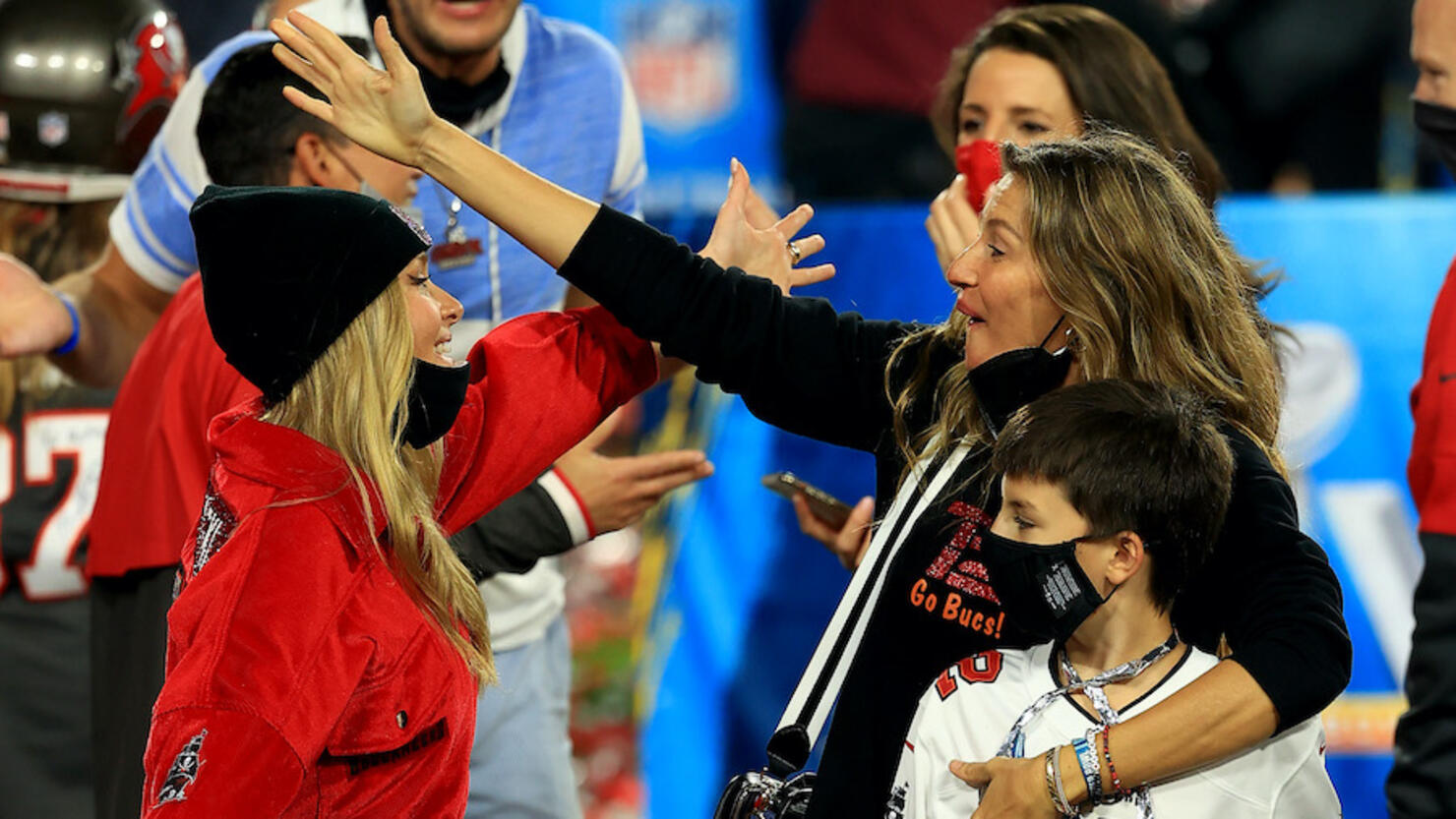 Supermodels Gisele Bündchen and Camille Kostek celebrated their spouses' latest Super Bowl victory by recreating the duo's viral Instagram video.
Kostek, the girlfriend of Buccaneers tight end Rob Gronkowski, shared an Instagram video of herself and Bündchen, the wife of Bucs quarterback Tom Brady, celebrating on the field after Tampa Bay's 31-9 victory over the Kansas City Chiefs in Super Bowl LV with Diddy's 'Bad Boy for Life' playing in the background.
Last month, Brady shared an Instagram video of himself alongside Gronkowski walking to the Buccaneers' team plane as 'Bad Boy For Life" played in the background, followed by a clip of highlights and the game's final score, along with the caption, "W," hours after Tampa Bay's NFC Championship victory.
Brady's recent post was a nod to one previously shared during the teammates' last Super Bowl appearance as members of the New England Patriots in 2019.
At the time, Brady and Gronkowski were coming off a victory over the Chiefs in the AFC Championship. Brady shared a similar video with the same "W" caption and Diddy track in the background, along with an edit clip of highlights and the game's final score.
True to form, Brady and Gronkowski enjoyed record-setting performances during Super Bowl LV.
Brady finished Sunday's game with 201 yards and three touchdowns on 21 of 29 passing, winning a record fifth Super Bowl MVP Award, which surpassed his own previous record set in Super Bowl LI (2017.)
Gronkowski led the Buccaneers with six receptions for 67 yards and two touchdowns, the first of which set a new NFL record for most postseason touchdowns by a duo, as the 13th between himself and Brady during their lengthy run as teammates.
Brady and Gronkowski, who had previously appeared in five Super Bowls together prior to Sunday's game, connected on an 8-yard touchdown pass in the first quarter, which surpassed former San Francisco 49ers Joe Montana and Jerry Rice's previous record of 12.
Brady later connected with Gronkowski on a 17-yard touchdown with 6:05 remaining in the second quarter to extend the Bucs' lead to 14-3 and set the new record at 14 touchdowns.
The duo has now won four Super Bowls together, while Brady -- who won his record-setting fifth Super Bowl MVP on Sunday -- has won seven all-time, the most by an NFL quarterback.
Brady and Gronkowski had previously spent their entire careers on the Patriots prior to reuniting with the Bucs this past offseason.
Both Brady and Gronkowski -- who came out of retirement this past offseason -- both expressed their intention to continue playing next season after the Bucs' win on Sunday night.
Photo: Getty Images