Pregnant Woman Considers Divorcing Husband Over Baby Name He Chose
By Dave Basner
February 14, 2021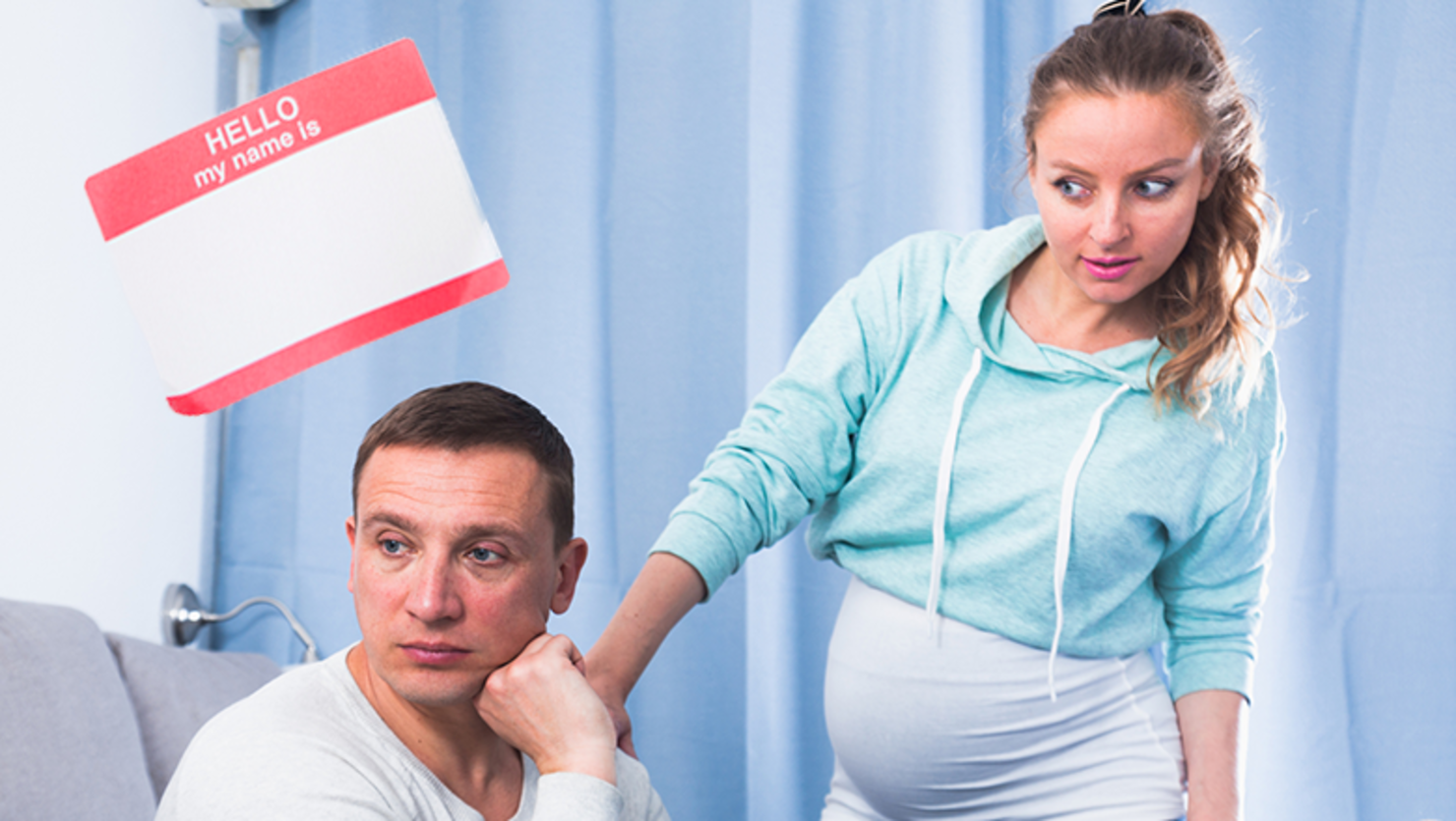 Most expectant couples know that coming up with a name for a baby can be very challenging. In fact, picking a name that both parents-to-be like can be so difficult that some people just opt to have one person make the decision on the first baby and then have the other pick the name for the next child. That's just what one husband and wife did, with the man getting to name baby #1. It was all fine and good until he presented his partner with his pick - the name of his ex who he very well could still have feelings for. 
The wife shared her story on Reddit, titling the post "Divorce on Table Because Husband And I Can't Agree on Baby's Name." In it, she explained:
"Hello reddit. This title might look funny but its an actual problem between me (23F) and my husband (24M). We've been dating for a year, been married for 2 years. I got pregnant like 7 months ago so recently we started discussing name for the baby. Ever since we found out it's gonna be a girl my husband wants to name it like his ex's name. It's not any ex but the one he dated for long period of time and loved the most. In the beginning of our relationship we had many problems because of her but she moved away so the problems went away. He really loved her and he never hid that from me but I thought it was over once she moved away. Now he made it clear that he wants the baby to have that name and I can name the second child. When I asked him why does he want that name so badly he said just because he and his ex didn't work out doesn't mean he doesn't want something to keep reminding him of her. He doesn't understand how much its affecting me and keeps saying it's just the hormones. Is he still in love with the ex or its normal that he wants to name OUR child like that. Thank you!"Not surprisingly, just about every response she got was pointing out how unacceptable that name is. Along with comments about how "gross" and "disrespectful" it was, came one from a woman who herself was named after her dad's mistress. She wrote:
"I'm a girl who was named after my dad's lover (mom had no idea) and I ABSOLUTELY DESPISE my name. He just casually told me on one occasion. In general, the name is beautiful but when I think about the reason why was I named like that it makes me puke. So for the love of god don't ever name your child by your ex partner, it will bring a bitter taste to your child's mouth."No word on how the wife plans to proceed, but it's hard to imagine she would ever agree to the name her husband proposed.
Photo: Getty Images