9-Year-Old Boy Dies In Tragic Sledding Accident In Brentwood
By Sarah Tate
February 17, 2021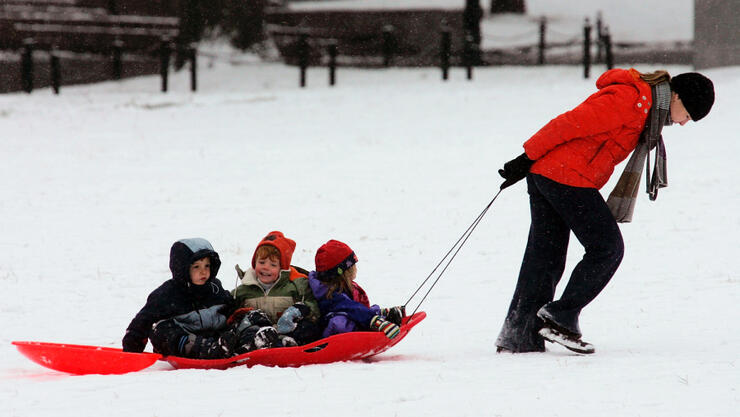 Snow days are usually a time a fun, when schools are closed and children can relax and can let off some steam through snowball fights and sledding on frozen roads. On Tuesday afternoon (February 16), however, the winter-weather favorite activity turned deadly when a 9-year-old boy died in a tragic sledding accident in Brentwood. This is the fourth death relating to the winter storm that hit Tennessee last weekend.
According to Brentwood Police, the boy, whose name has not been released, was riding in a tube with three other children that was being pulled by an ATV driven by his father. They were being pulled down Seward Road when the tube collided with a mailbox, critically injuring the boy, FOX 17 reports. He was taken to Vanderbilt University Medical Center by Williamson County EMS, where he later died of his injuries. The other three children in the tube were not injured.
The winter weather has led many to take advantage of the icy conditions, especially sledding along streets. In an effort to keep another tragedy like this from happening, Brentwood Police released some safety tips for anyone thinking of sledding:
Children should have and adult with them when they go sledding.
Avoid sledding in areas where there are any obstacles (such as fences, poles, trees, etc.).
Always go downhill feet first.
Have only the recommended number of passengers on a sled.
Never have a sled pulled by a vehicle.
Do not sled around lakes, streams, or ponds.
Wear heavy clothing to protect you from the elements and injuries.
Photo: Getty Images