Demi Lovato Wants To 'Set The Record Straight' About Near-Fatal Overdose
By Hayden Brooks
February 23, 2021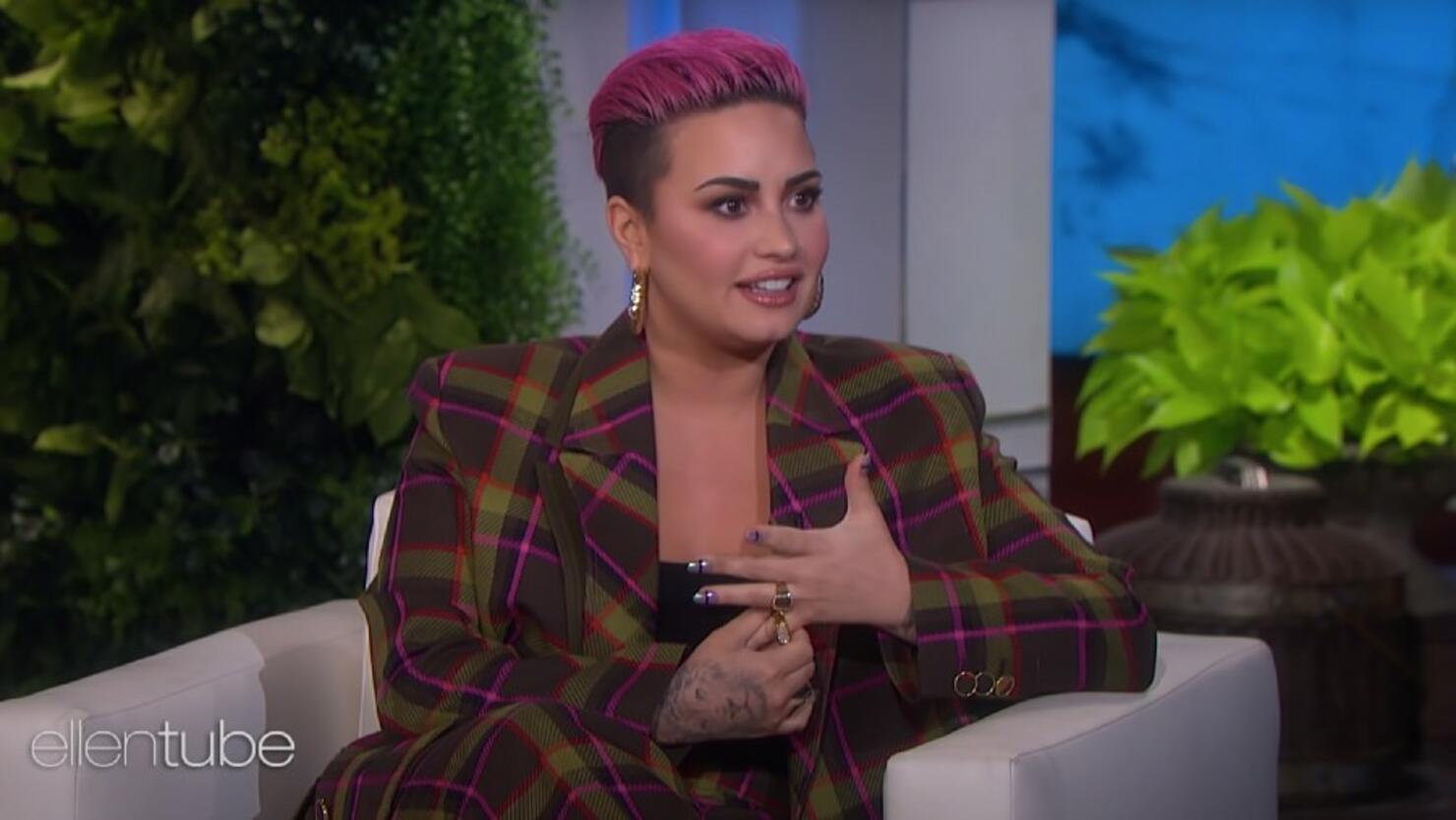 Demi Lovato's upcoming YouTube documentary, Dancing with the Devil, is set to cover her infamous near-fatal 2018 overdose.
During the singer's Monday (February 22) appearance on The Ellen DeGeneres Show, Lovato, 28, said that she hopes to "set the record straight" with the upcoming film, which is set for release on March 23. "I talk about a lot [in the documentary]. And the world has been so loving and accepting of me telling my story. There's been so much love and support," the pop star told the host during the socially distanced interview. "What's great is we live in a time where nobody's perfect, and we're not going to get role models by watching people not make mistakes. We're going to meet and learn from our role models who have overcome their deepest, darkest struggles."
In the trailer for the doc, Lovato gives fans a detailed look at the highs and lows from recent years, including the traumatic moment that almost left her dead. "I had crossed a line that I had never crossed before ... I snapped," she admits in the almost-three-minute trailer. "I had three strokes. I had a heart attack. My doctors said that I had five to 10 more minutes [to live]."
As per her appearance on the Television Critics Association panel, Lovato said that the near-fatal overdose left her with permanent consequences. "I was left with brain damage, and I still deal with the effects of that today. I don't drive a car, because I have blind spots on my vision," she explained. "And I also for a long time had a really hard time reading. It was a big deal when I was able to read out of a book, which was like two months later because my vision was so blurry."