Billie Eilish Teases New Album She Made In Quarantine
By Peyton Blakemore
February 24, 2021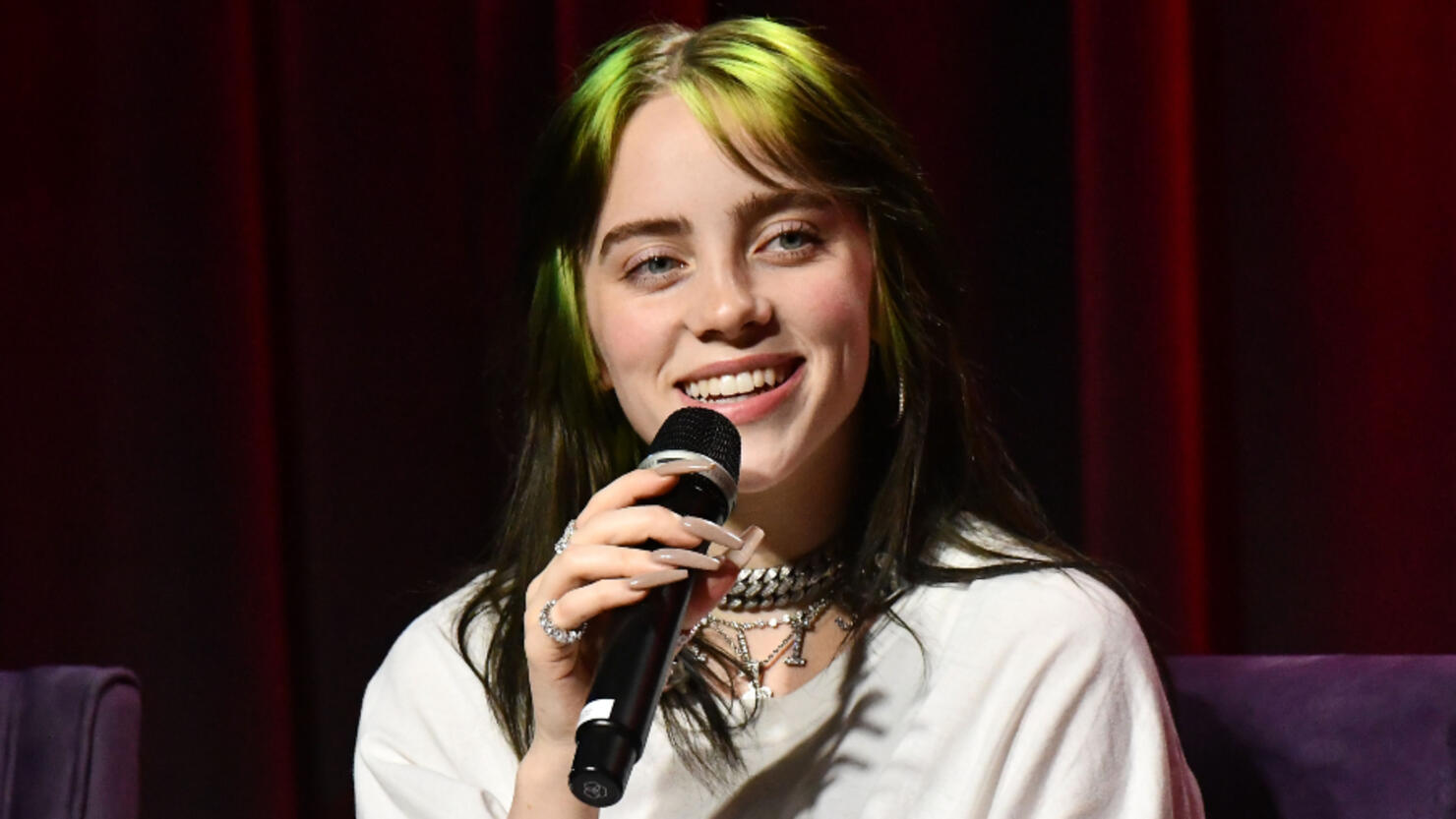 Billie Eilish is thankful for quarantine for one reason and one reason only: it helped her create her upcoming album.
In an interview with Stephen Colbert on The Late Show Tuesday night (February 23), the "My Future" singer spoke about how the coronavirus pandemic gave her the first prolonged break of her career and in turn gifted her the opportunity to make new music.
"I don't think I would've made the same album, or even the album at all, if it weren't for Covid," Billie admitted. "That doesn't mean it's about Covid at all, it's just that, when things are different in your life, you're different. That's just how it is. So, I have to thank Covid for that, and that's about it."
While Billie remained tight-lipped on most details about the forthcoming LP, when Stephen asked if she shows off her vocal abilities on the project, Billie laughed and replied, "There's a couple of moments on this album where I pull some tricks out. It's really just about what I feel like sounds good."
As fans know, the 19-year-old singer has released four new songs — "All I Ever Wanted," "No Time to Die," "My Future" and "Lo Vas Olvidar"— in the nearly two years since she dropped her last album When We All Fall Asleep. Additionally in the last two-plus years (nearly three), she has been filming her upcoming documentary, The World's a Little Blurry.
In her interview with Stephen, Billie spoke about the documentary, which drops on February 25 and tells the "true coming-of-age story of the singer-songwriter and her rise to global superstardom."
When asked if having cameras on her for such a long period of time changed her in any way and if she was 100% her true-self in the doc, Billie replied, "I think I am. I think it's important to know, though, as an audience member of a doc… it's not everything. You're seeing a sliver of my life at that time." She added, "I think it's important for people to know, it's not all that was going on — there's a ton that isn't in there — but it's pretty much me. [...] And it's kind of a huge bummer because I was super annoying then. It's rough, it's hard for me to watch!"
Photo: Getty Images