Here's What The Patriots Said About Fan Attendance For 2021 Season
By Jason Hall
February 24, 2021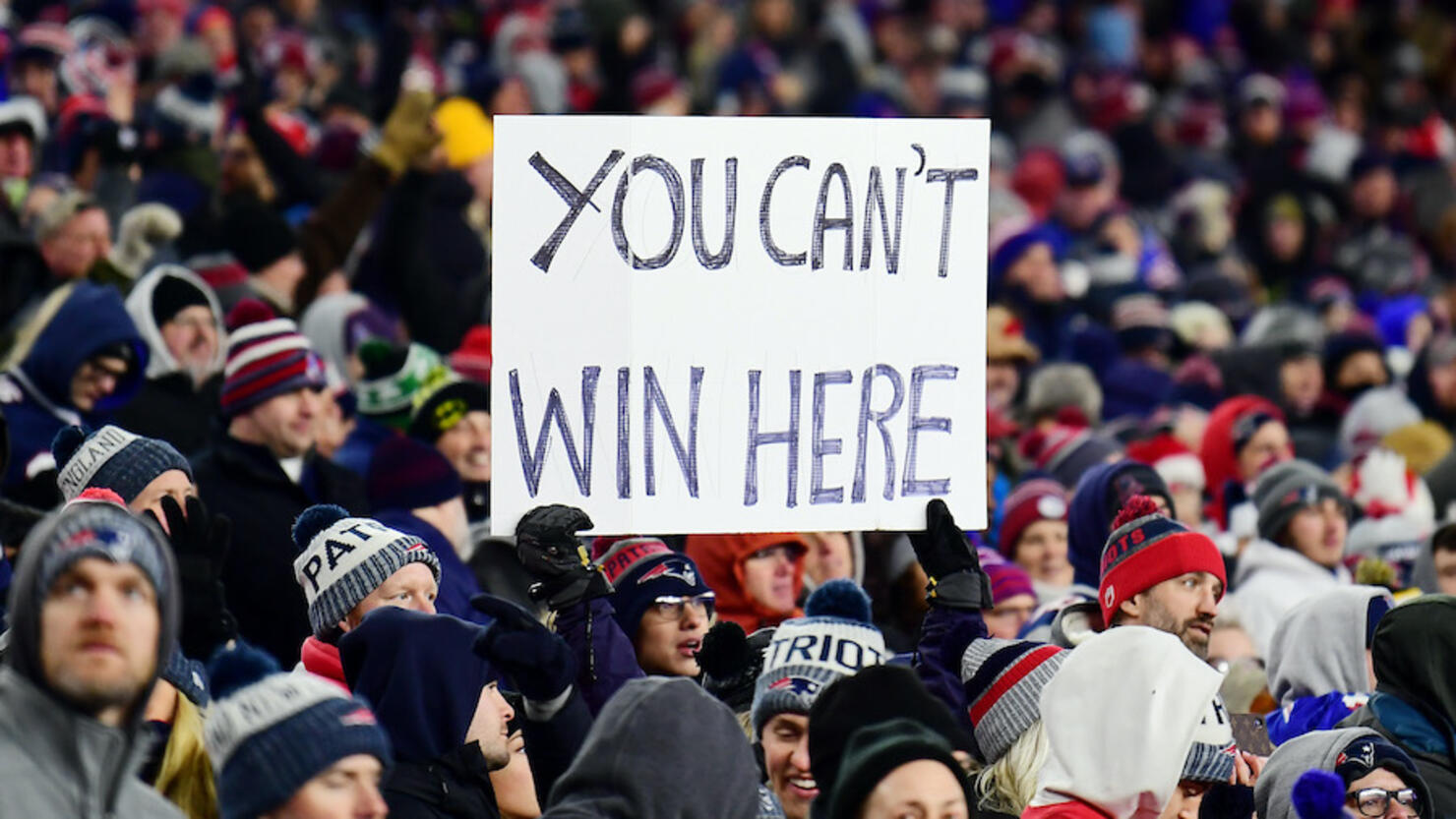 The New England Patriots are "very optimistic" about having fans at full capacity during the 2021 NFL season.
The Patriots sent a letter to season ticket holders this week addressing the extension of the deadline for season ticket renewals amid the ongoing COVID-19 pandemic, while also providing a glimmer of hope to have full crowds at Gillette Stadium.
"As we look ahead to the 2021 season, we are very optimistic that we will have fans in the stands and hopeful that we will be able to do so at full capacity," the letter stated.
The Patriots credited "the success of sporting events at other large outdoor venues across the country" as a roadmap for a potential reopening plan next season.
Patriots sent a letter to season ticket holders today expressing confidence that fans will be back in 2021, with hope that it will a full stadium. Patriots also pushed the ticket deadline back from March to June, and will have a new scoreboard and new food/beverage service: pic.twitter.com/Ck4GhXWw63

— Ben Volin (@BenVolin) February 23, 2021
The franchise also said it plans to "rethink various elements of our game day operations," which will include adjustments to paperless tickets and cashless payments for all concessions and merchandise in Gillette Stadium during Patriots home games.
The Patriots also mentioned the erection of a new video board, as well as a "completely reimagined food and beverage experience" that will "allow for greater traffic flow and a comfortable fan environment."
On Tuesday (February 23), Massachusetts Governor Charlie Baker responded to a question of whether the state would soon allow fan attendance at sporting events with "stay tuned," via CBS Boston.
The Patriots will host nine home games at Gillette Stadium next year, including Tom Brady's first game back as a member of the Tampa Bay Buccaneers.
All 2021 matchups will be scheduled at a later date prior to the upcoming season.
Photo: Getty Images