Here's What Tom Brady Said About Patriots Fans Still Supporting Him
By Jason Hall
February 4, 2021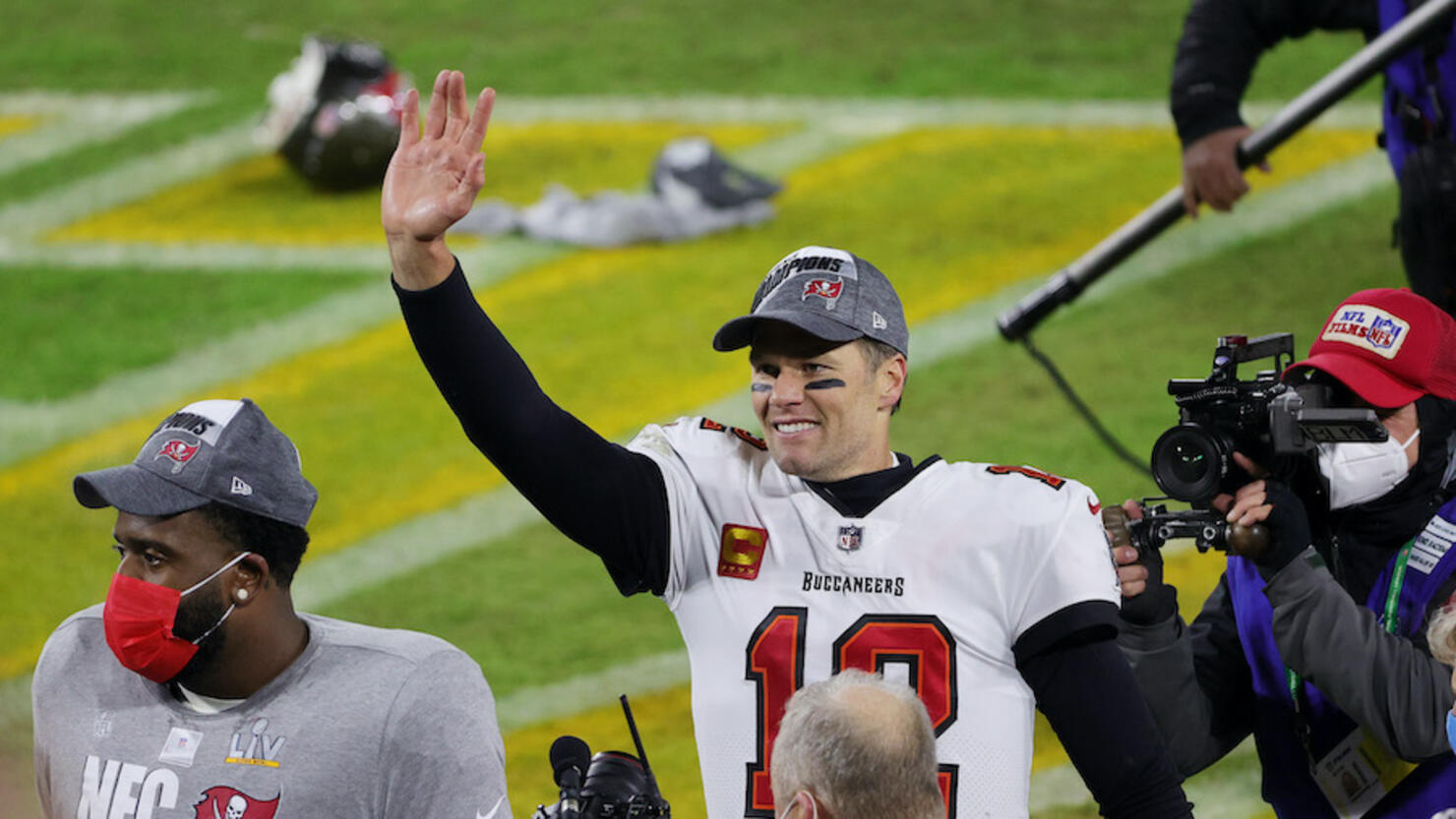 Tom Brady still has plenty of love for New England Patriots fans.
As Brady prepares to play in his first Super Bowl as a member of the Tampa Bay Buccaneers on Sunday (February 7), the quarterback praised fans of the team he won six Super Bowls and spent his first 20 NFL season with.
"Obviously, any time you change teams, you don't know how it's going to go," Brady said via Boston.com. "But I think there's been incredible support I've had from — the team I used to play for, all the New England fans, and I still obviously have a great affection for New England. I said the other day, my kids were born in Boston. So I have a lot of love for Boston and all of New England and the incredible support over the years. Again, it was an amazing two decades in my life."
A survey conducted by Boston.com last week revealed 90% of readers planned to root for the Bucs against the Kansas City Chiefs in Super Bowl LV on Sunday (February 7.)
Brady and fellow Patriots legend Rob Gronkowski will appear in their first Super Bowl with another franchise after spending the entirety of their NFL careers in New England prior to the 2020 season.
Brady and Gronkowski joined the Buccaneers this past offseason after nine years as teammates in New England. The duo is 3-2 in five previous Super Bowl appearances together, while Brady has a record of 6-3 during his first 20 seasons.
Patriots captains and former teammates Devin McCourty and Matthew Slater, both told CBS Boston they'd be cheering for Brady and Gronkowski in Super Bowl LV, which will be held at the Raymond James Stadium, home of the Buccaneers.
"I'm rooting for [Brady] and Tampa to get the championship," McCourty said. "It's crazy never in NFL history has a team hosted the Super Bowl and played in it. And this guy goes to Tampa for one year and breaking a record. I think it's going to be a great game. It will fun to watch as a fan."
Fanatics.com reports Boston was among the top-5 markets purchasing Brady's Bucs jersey, which is currently the No. 1 seller in the NFL and all-time best-selling jersey for the span between Conference Championship weekend and the Super Bowl, CBS Miami reports.
Flight searches from Boston to Tampa reportedly spiked by 360% in the days following Brady and the Tampa Bay Buccaneers' Super Bowl LV berth, according to the travel app Hopper via WHDH.
Photo: Getty Images