WATCH: Tom Brady Trolls Doubters With New Video
By Jason Hall
February 17, 2021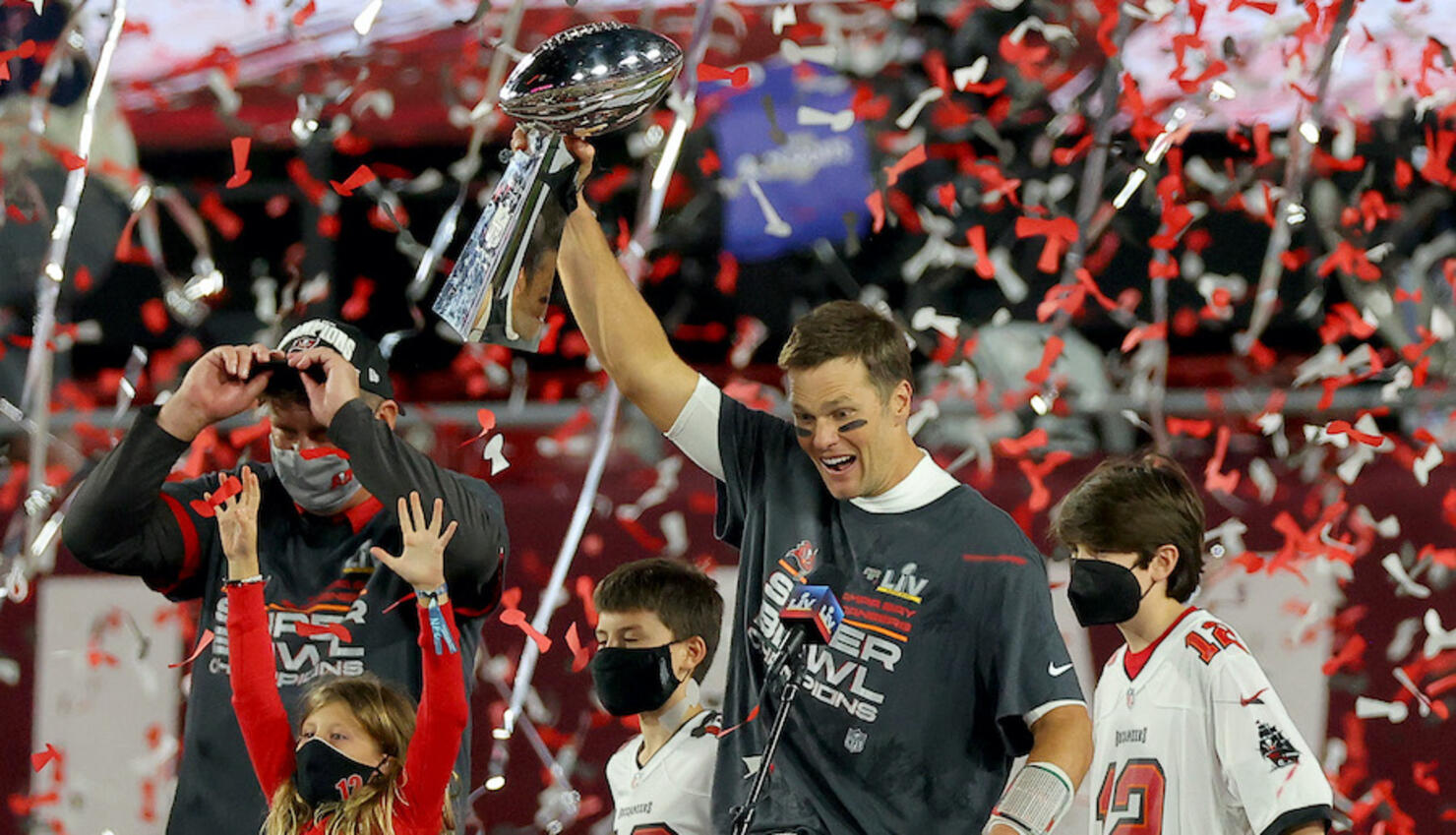 Tom Brady isn't letting his doubters go unnoticed.
Less than two weeks after winning a record seventh Super Bowl, the 43-year-old quarterback shared a video montage of players and sports pundits writing him off during his 20th NFL season.
The clip was shared on Brady's verified social media accounts, which included the Instagram caption, "I kept all the receipts ... Never let THEM define YOU!!" as well as "I love talk radio..." on Twitter.
The video featured Mobb Deep's signature track 'Shook Ones, Part II' playing alongside the headlines, tweets and sound bites doubting Brady and several of his Tampa Bay Buccaneers teammates including Rob Gronkowski, Leonard Fournette and Antonio Brown.
Brady's social media game may be the only thing even worth comparing to as incredible football legacy in recent years. The polarizing Super Bowl champion has won over even his harshest critics with clever posts, specifically on his Instagram account.
Last week, Brady recapped the Tampa Bay Buccaneers' Super Bowl LV victory on his Instagram story, shouting out teammates with several notable songs alongside clever captions, which went viral.
Last month, Brady shared a viral Instagram video of himself alongside Gronkowski walking to the Buccaneers' team plane as 'Bad Boy For Life" played in the background, followed by a clip of highlights and the game's final score, along with the caption, "W," hours after Tampa Bay's NFC Championship victory.
The post was a nod to one previously shared during the teammates' last Super Bowl appearance as members of the New England Patriots in 2019 and was later recreated by his wife, supermodel Gisele Bündchen and Gronkowski's girlfriend, supermodel Camille Kostek, after the Bucs' Super Bowl win.
Brady finished Super Bowl LV with 201 yards and three touchdowns on 21 of 29 passing, winning a record fifth Super Bowl MVP Award, which surpassed his own previous record set in Super Bowl LI (2017.)
The victory was Brady's first as a member of the Buccaneers after joining the franchise in March following 20 seasons with the New England Patriots.
Brady now owns a 7-3 record all-time in the NFL's biggest game and surpassed his own previous record for most Super Bowl wins by a quarterback (6) set in February 2019. The 43-year-old also broke his own record as the oldest quarterback to both start and win a Super Bowl also set in 2019.
Sunday's win was Tampa Bay's second Super Bowl victory in franchise history. The Buccaneers are also the only team in NFL history to both host and win a Super Bowl in their home stadium.
Photo: Getty Images