Tory Lanez Denied Right To Speak Publicly About Megan Thee Stallion Case
By Peyton Blakemore
February 25, 2021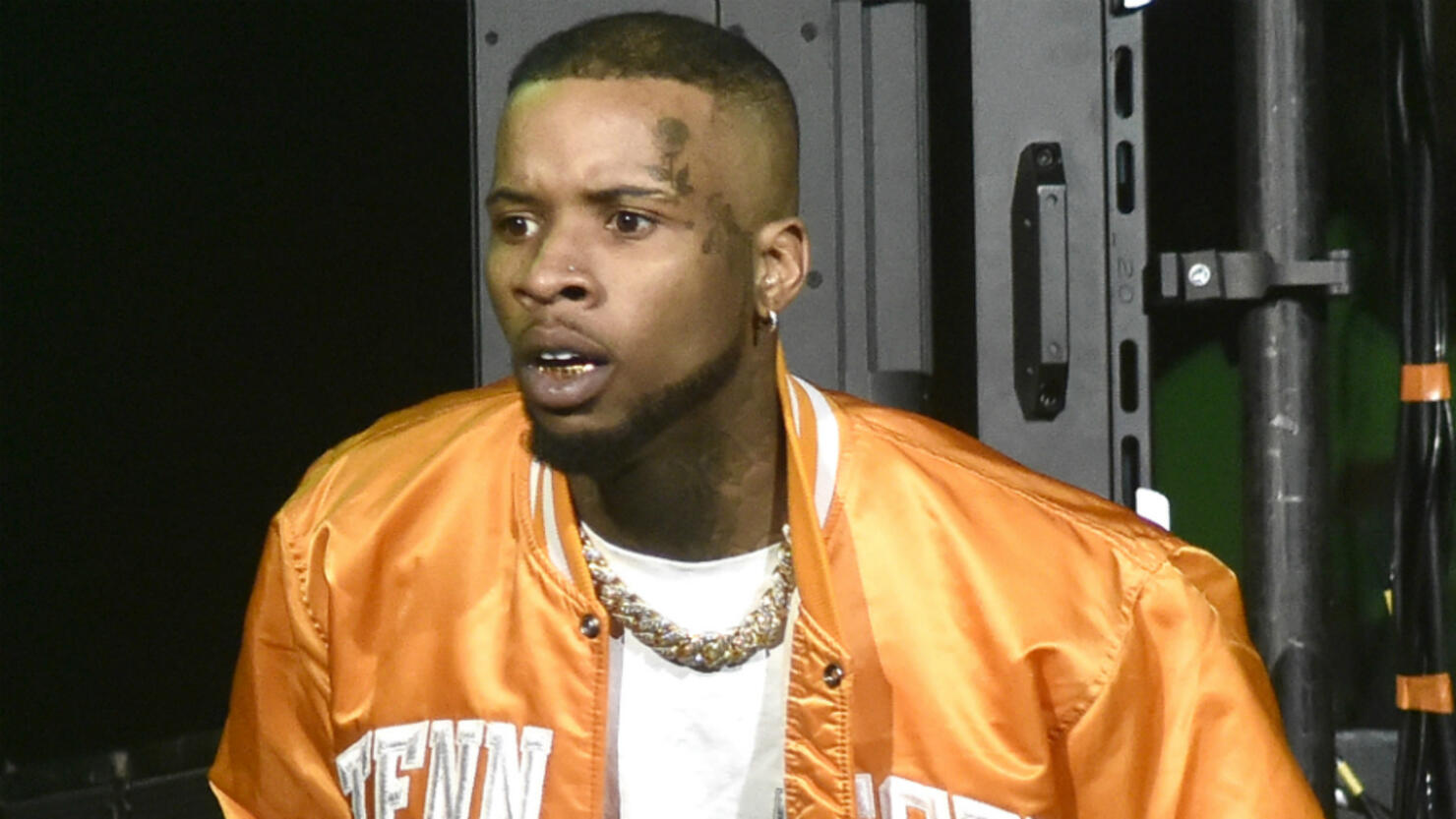 Tory Lanez's request for permission to speak publicly about the Megan Thee Stallion assault case has been denied.
According to Page Six, the Canadian rapper's attorney, Shawn Holley, argued at the Superior Court of California in Los Angeles on Thursday (February 25) that the protective order barring Tory from talking about the case was "unfair" since it does not also apply to Megan. The judge overseeing the case, however, did not agree and ruled that he can't publicly address it.
The judge's decision came one month after Tory filed a motion seeking to amend the terms of a protective order that is keeping him from publicly commenting on his ongoing case with the "WAP" rapper. In court documents, previously obtained by Page Six, Tory's legal team claimed that the judge's order, which was issued back in November, was "significantly prejudicial" to Tory and "jeopardizes his right to a fair and judicial proceeding." Tory's lawyers also noted that Megan was not subject to the terms of the protective court order, citing how vocal she's been about the case on social media.
"In contrast to Mr. Peterson's silence, Megan [Pete] authored and posted six tweets to her 5.6 million Twitter followers in quick succession," Lanez's lawyers said in the motion in January, adding that the order has prohibited the "Say It" rapper from responding.
In August, Megan named Tory as the person who shot her a month prior, following an alleged verbal disagreement inside a vehicle they were riding in. The "Body" rapper broke her silence on Instagram Live, claiming that the Canadian rapper opened fire as she tried to exit the vehicle they were sharing. "Yes, this n—a Tory shot me," she said. "You shot me, and you got your publicist and your people to [talk to] these blogs, lying and sh–. Stop lying!"
Los Angeles County D.A.'s Office charged Tory, whose real name is Daystar Peterson, with the two felony charges in October. Tory, who has denied the allegations against him, was ordered to stay away from Megan. A protective order was later issued, prohibiting him from speaking about the case.
In November, Tory pleaded not guilty to one felony count each of assault with a semiautomatic firearm and carrying a loaded, unregistered firearm in a vehicle. He faces up to 22 years and eight months in prison if convicted.
Photo: Getty Images