Here's How Many Washington Football Team Twitter Followers Are Fake
By Jason Hall
February 26, 2021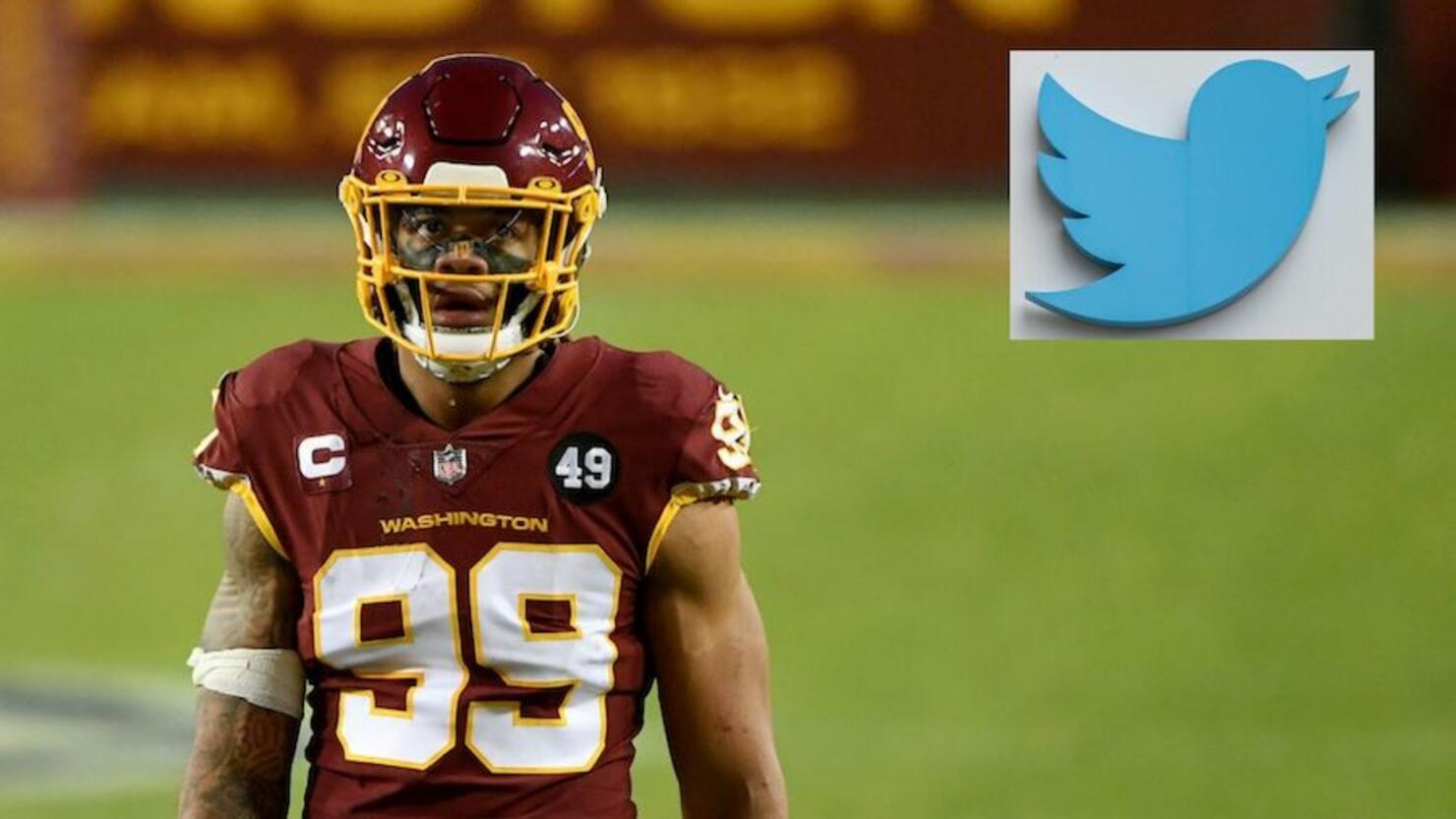 The Washington Football Team has lowest number of fake followers among NFL franchises, according to a recent study.
Pickwise.com analyzed the Twitter following of all 32 NFL teams to find out where each franchise ranked in terms of percentage of fake followers.
Washington had a 28.5% percentage of fake Twitter followers, which ranked last among NFL franchises. The Cardinals topped the list with 44.8%, which accounted for nearly half their Twitter fan base.
The Houston Texans (39.6%), New York Jets (38.6%) and New England Patriots (37.4%) also ranked in the top 4, while the Detroit Lions and Kansas City Chiefs tied for fifth with 36% fake Twitter followers each.
Pickwise said it used SparkToro's fake follower audit tool to obtain the data, which audits a sample of 2,000 random followers for a given account and runs diagnostics to correlate types of fake followers, which includes bots, spam accounts, inactive users, propaganda, or other non-engaged/non-real users.
Here's the full list NFL teams ranked based on the highest percentage of fake Twitter followers:
Arizona Cardinals- 44.8%
Houston Texans- 39.6%
New York Jets- 38.6%
New England Patriots- 37.4%
Detroit Lions/Kansas City Chiefs- 36% (tied)
Cincinnati Bengals- 35.8%
Philadelphia Eagles/San Francisco 49ers- 35%
Minnesota Vikings- 34.9%
New York Giants- 34.6%
Jacksonville Jaguars/Denver Broncos/Indianapolis Colts- 34.5%
Chicago Bears- 34%
Pittsburgh Steelers- 33.3%
Miami Dolphins- 33.1%
Atlanta Falcons/Dallas Cowboys- 33%
Baltimore Ravens- 32.9%
Las Vegas Raiders
Los Angeles Rams/Seattle Seahawks- 32.6%
Los Angeles Chargers- 32.4%
Buffalo Bills- 32.1%
Green Bay Packers- 31.1%
Tennessee Titans- 30.9%
Cleveland Browns- 30.4%
New Orleans Saints- 30.2%
Tampa Bay Buccaneers- 29.9%
Carolina Panthers- 29.6%
Washington Football Team- 28.5%
Photo: Getty Images