Cardi B Becomes 1st Female Rapper To Earn Diamond Single For 'Bodak Yellow'
By Peyton Blakemore
March 9, 2021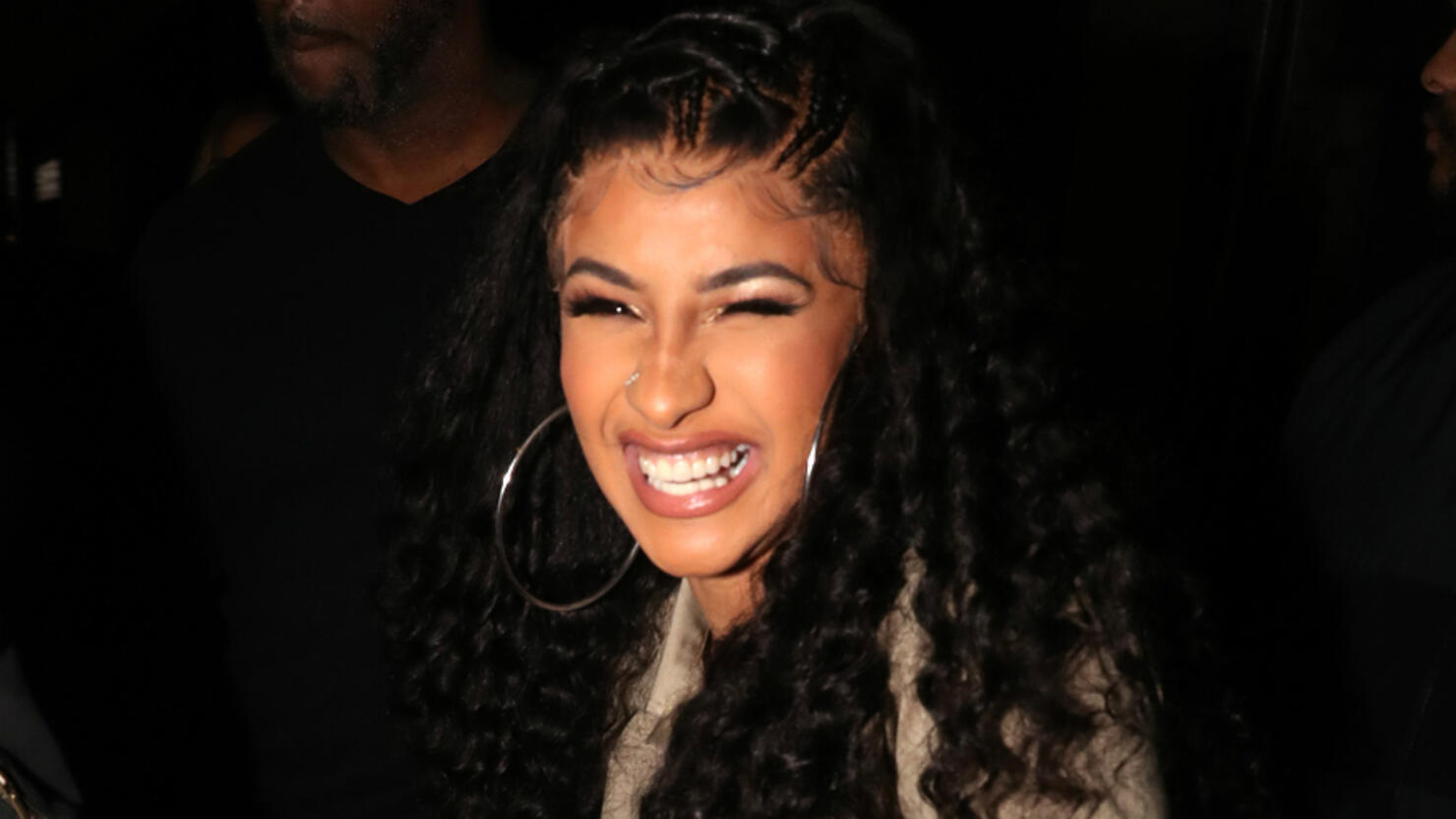 Cardi B's "bloody shoes" have led her to her most historic milestone to date!
On Monday (March 8), the Recording Industry Association of America announced that the 28-year-old rapper's 2017 breakout single "Bodak Yellow" is now certified diamond, having sold over 10 million copies.
Cardi is the first female rapper in history to earn a diamond single.
The "WAP" rapper reacted to the news on Tuesday (March 9), sharing videos and photos of her journey — from when she was rapping "Bodak Yellow" in the studio to where she is now, earning her a diamond certification for the record.
"How it started ,How's its going," she captioned the Instagram Series. "Thank you every1 that send me beautiful congrats on Bodak going Diamond. A couple of years ago I didn't even understand what going diamond means or meant I just wanted to win and break in."
Cardi added, "This record changed my life.Thank you everyone who showed Bodak so much support and support and buy till THIS DAYY !! That's why it went diamond cause of the support YOU still give. Wap is a spicy one shorty 5X platinum in 7 months makes me really happy cause I put this song out when I was doubting myself then most. With hardly any radio play cause of how nasty it was 😩but babyeeee it was a shocker !"
"Bodak Yellow" has had a historic run. It was Cardi's first song to land in the Billboard 100 top ten, and it was at one point the longest-running Billboard No. 1 song by a female rapper — only recently beaten by Lizzo's "Truth Hurts."
Just last month, Cardi made history with her latest single "Up," which debuted a No. 2 on the Billboard Hot 100 chart, marking the highest-debuting solo track by a female rapper in the 21st century. The accolade put Cardi in the company of esteemed lyricist Lauryn Hill, who was the last female MC to achieve the feat in 1998 with the No. 1 debut of her single "Doo Wop (That Thing)."
Additionally, "UP" serves as Cardi's ninth top 10 record, which means she's appeared on the Billboard top 10 every year since 2017.
Photo: Getty Images