Here's How San Diego's $300 Million In Federal Relief Funds Will Be Spent
By Rebekah Gonzalez
March 10, 2021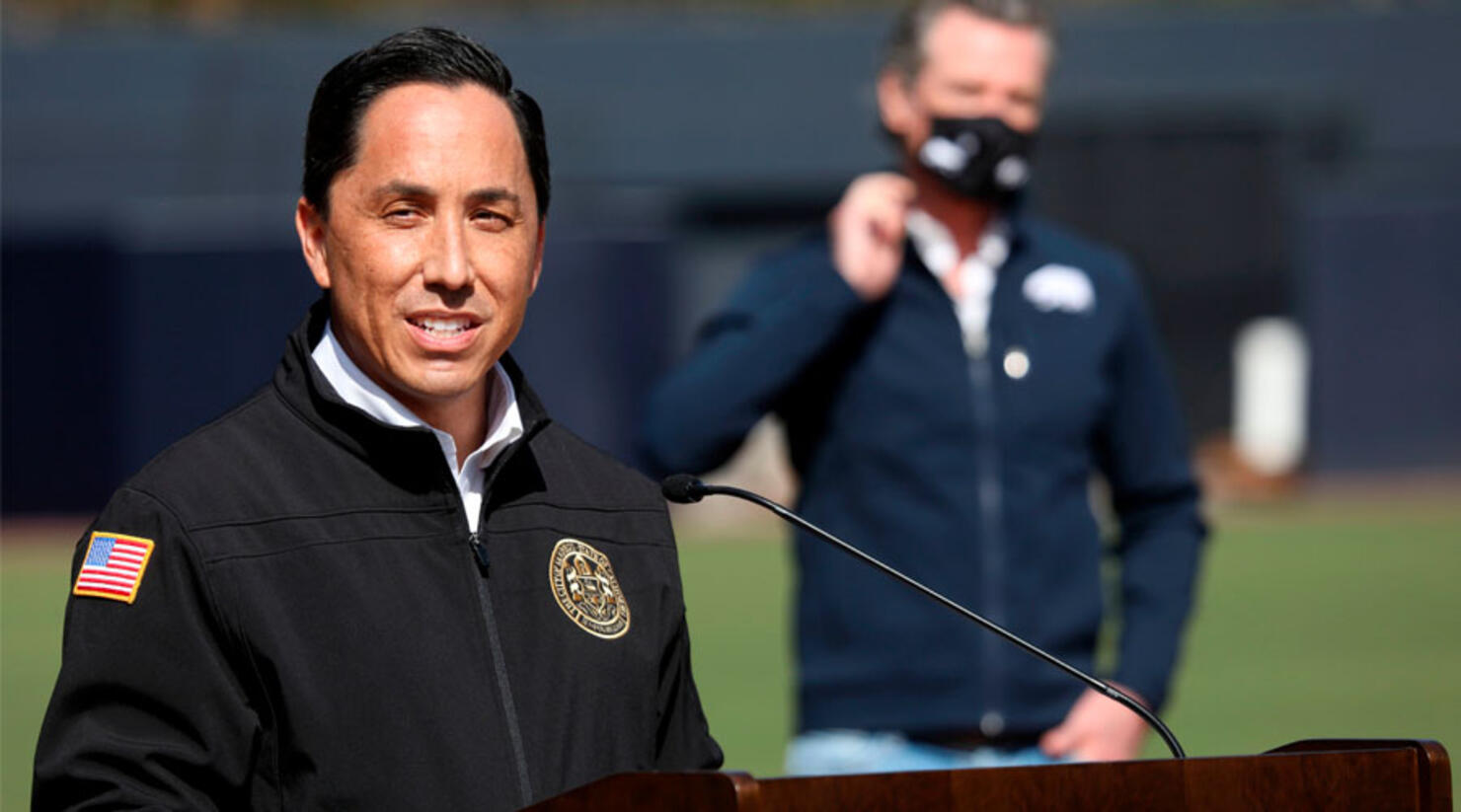 On Tuesday, March 9, Mayor Todd Gloria unveiled the framework for how San Diego will use approximately $300 million in federal relief during a press conference.
The money from the $1.9 trillion American Rescue Plan will be used to jumpstart the city's economic recovery and assist its most vulnerable residents, reports Times of San Diego.
"I am ready to get our city back on track and back to work with the economic aid provided in President Biden's American Rescue Plan," said Gloria. "With these resources, we will defeat COVID-19, protect core city services and provide aid to small businesses. I ask San Diegans to join me in urging Congress to pass the American Rescue Plan so we can build a better tomorrow for all of us."
A portion of the federal aid must be used to support vaccination efforts. Over 5,000 doses could be distributed daily on city-owned properties with the aid, said Gloria.
He also said he will support vaccination efforts in underserved communities and the federal funding would ensure the city creates a more equitable COVID-19 recovery.
Gloria said the funds would also allow him to continue efforts to reduce homelessness and support renters through programs for vulnerable San Diegans.
He said he will also use his "Back to Work SD" plan proposed during his mayoral campaign as a blueprint, but the city must await guidance from Washington on how to use the aid.
Photo: Getty Images