Beyonce Becomes Most Awarded Female Artist In Grammys History
By Lauren Crawford
March 15, 2021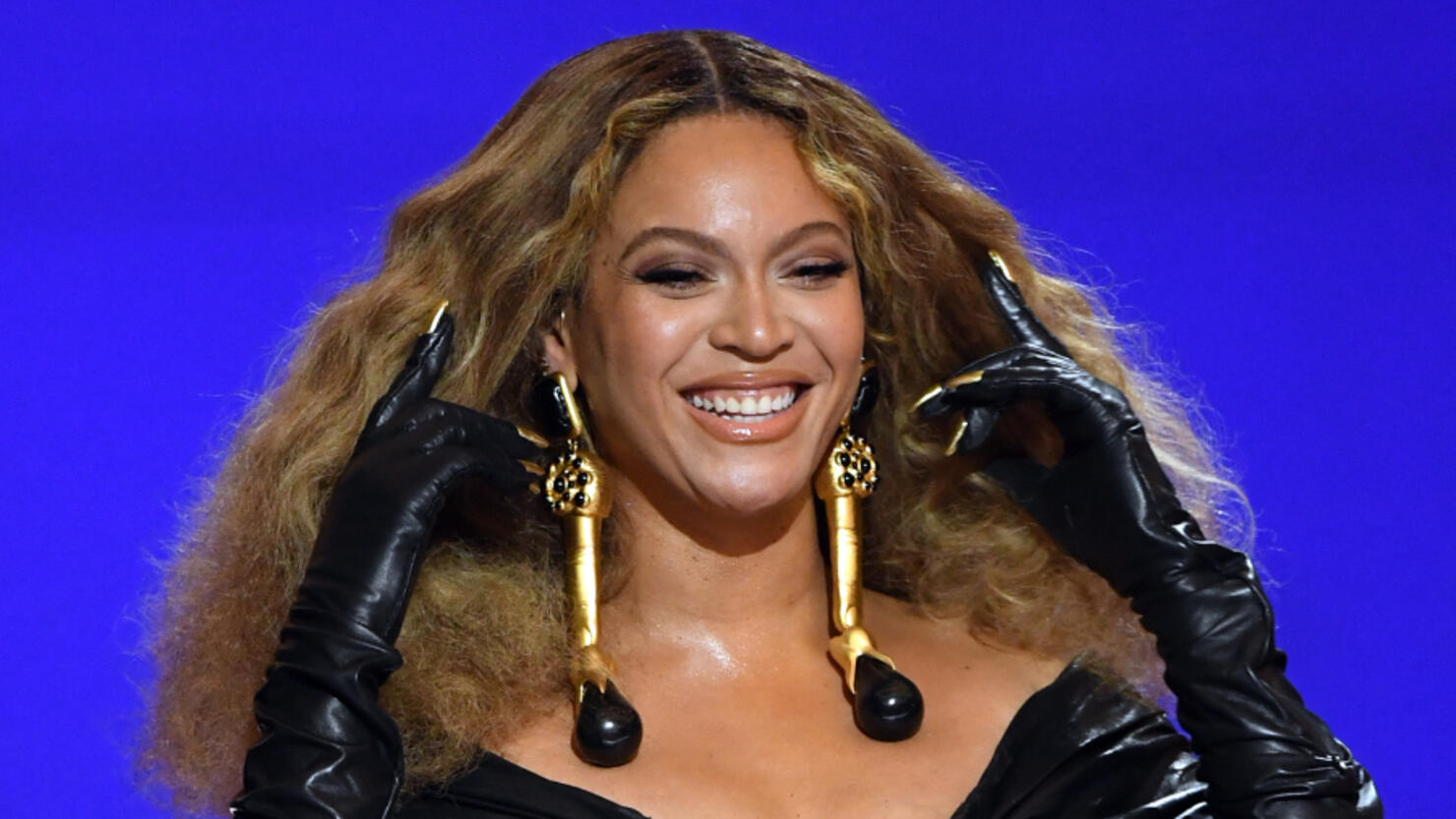 Beyoncé is officially a 28-time Grammy-winning artist!
On Sunday (March 14), the legendary entertainer made history at the 63rd Grammy Awards becoming the most awarded female artist (and most awarded singer, male or female) in Grammy history after winning Best R&B Performance for her single "Black Parade."
"I am so honored. I am so excited," Bey said in her acceptance speech. "As an artist, I believe it's my job, and all of our jobs, to reflect the times, and it's been such a difficult time, so I wanted to uplift, encourage and celebrate all of the beautiful Black queens and kings that continue to inspire me and inspire the whole world."
She added, "This is so overwhelming. I've been working my whole life, since [I] was nine-years-old. And I can't believe this happened. It's such a magical night. Thank you so much."
Queen Bey went on to address her three children, Blue Ivy, Rumi, and Sir Carter, saying, "I know my two daughters and my son are watching. Blue congratulations, you won a Grammy tonight. I am so proud of you! And I'm so honored to be your mommy — all of your mommy's. Y'all are my babies and I'm so proud of y'all. I love you so much!"
She concluded her speech with a shout-out to her husband Jay-Z, who was in the socially-distanced Grammy audience.
Beyoncé is now tied with Quincy Jones for the second-most Grammy wins with 28 Grammys, while conductor Georg Solti holds the record with 31 Grammys.
Earlier in the night, Bey tied Alison Krauss for the most Grammy's awarded to a female artist after earning her 27th Grammy for Best Rap Song for her Megan Thee Stallion collab "Savage." Prior to that win, Bey took home two more awards: Best Rap Performance for "Savage" and Best Music Video for "Brown Skin Girl."
Queen Bey's nine-year-old daughter, Blue Ivy, was also awarded a Grammy for Best Music Video, making her the second-youngest winner in the history of the awards.
Photo: Getty Images