Bruno Mars & Anderson .Paak Bring Motown Vibes To 2021 Grammy Performance
By Hayden Brooks
March 15, 2021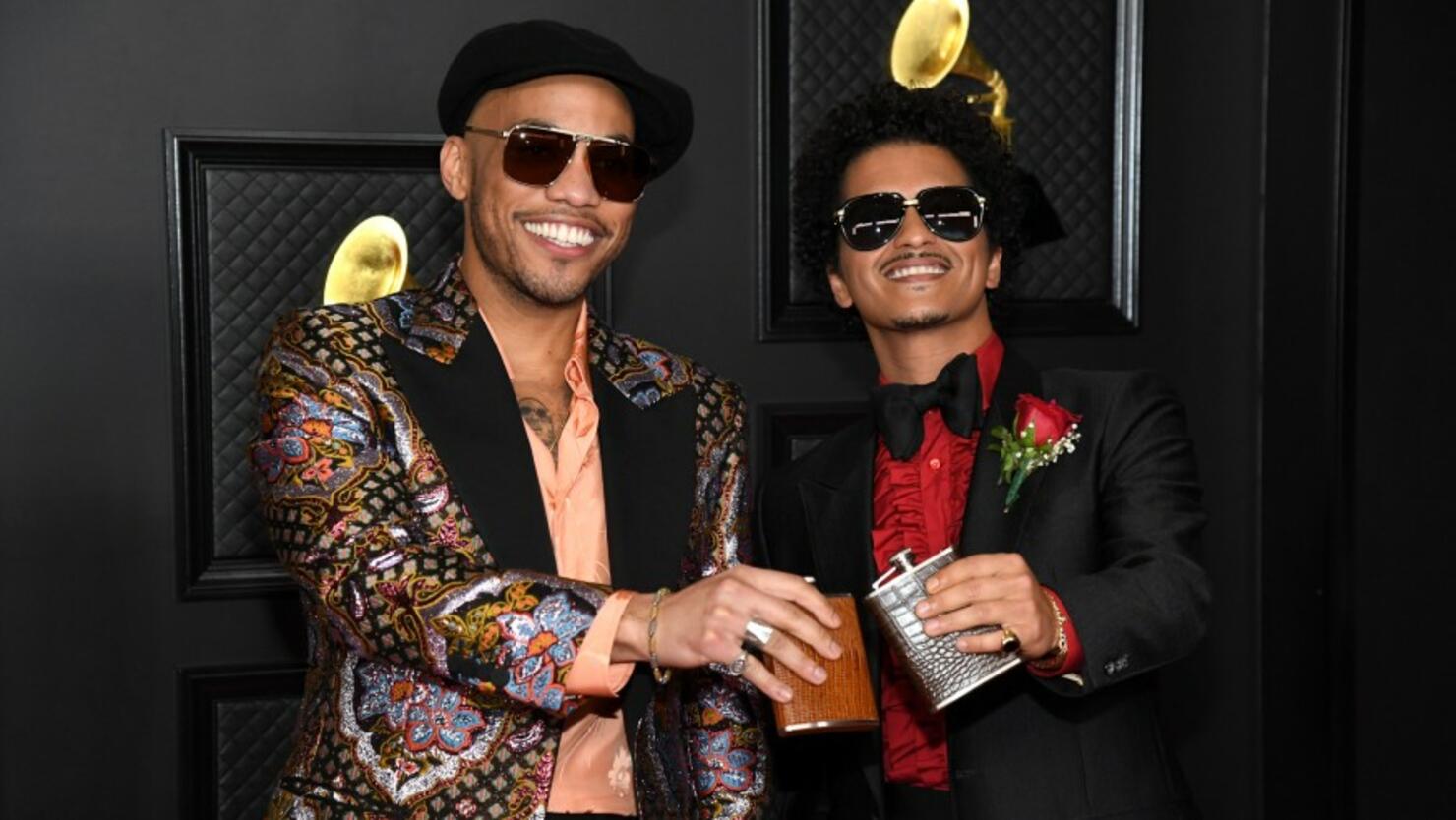 Bruno Mars' wish was fulfilled when he and Anderson .Paak brought his new duo project, Silk Sonic, to live television screens for the very first time at the 2021 Grammy Awards, which was hosted by Trevor Noah on Sunday night (March 14).
Almost halfway through the broadcast, the dynamic duo took to the stage to perform their single, "Leave the Door Open" for the very first time. Channeling some Motown vibes, Mars and .Paak offered viewers a look at their on-stage chemistry as they wore matching suits and delivered choreography in front of a sparkling set. "I'ma leave the door open, girl/ (I'ma leave the door open, hopin')/ That you feel the way I feel/ And you want me like I want you tonight, baby/ Tell me that you're comin' through," Mars sang during the hook.
In a follow-up performance, which was part of the In Memoriam segment, the pair continued on with the high energy by performing a tribute to the late Little Richard with a medley of "Tall Sally" and "Good Golly Miss Molly" — and it's clear that Bruno knows a thing or two about the fallen icon, who died from bone cancer at 87.
The pair's performances weren't initially revealed as part of the Grammys performance roster, but Mars made sure to change that after he penned a letter to the Recording Academy. "We just released a song and could really use the promotion right now. We have a lot riding on this record (and the Pelicans game next week, but that's another story)," he wrote in an open letter earlier this month.
While Mars was not nominated for any awards during this year's ceremony, he's no stranger to the famed trophy with 10 titles to his name. If you want to brush up on who took home awards during this year's show, you can review a full list of winners right here.