10-Foot-Long Invasive Monster Fish Found In Florida River
By Zuri Anderson
March 17, 2021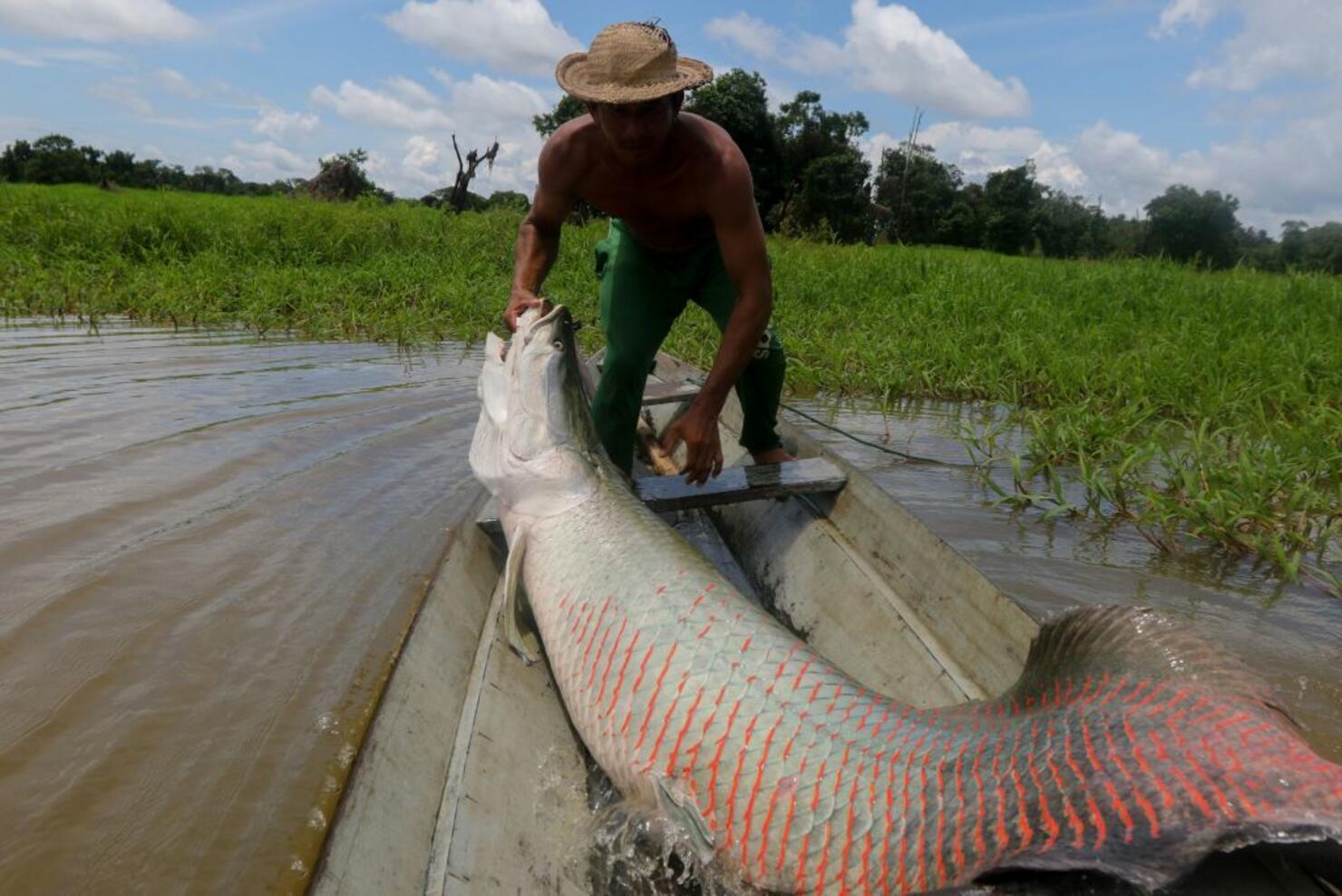 Some well-known invasive species have established a foothold in Florida: Burmese pythons, lionfish, green iguanas. Now experts are worried about a new aquatic predator.
NBC 6 reported that a dead arapaima washed ashore in Cape Coral's Jaycee Park along the Caloosahatchee River. This "monster fish" can grow up to 10 feet long and weigh hundreds of pounds.

"The arapaima is native to the Amazon River in South America and is one of the world's largest predatory fish. Its scales are said to be as impenetrable as armor," reporters wrote.
Josh Constantine has been a guide for his Caloosahatchee Cowboys Charters for over a decade. He said that the arapaima might be the closest thing to a tarpon, a big athletic fish native to Florida's waters. Like tarpon, arapaima is capable of jumping out of the water for food, and they can prey on small mammals, lizards, birds, and other fish.
"I can't imagine it's good for our ecosystem," Constantine said. The Florida Fish and Wildlife Conservation Commission (FWC) confirmed the predatory fish's presence in the Sunshine State. It's also a threat to the native wildlife thanks to its varied and voracious appetite, reporters said.
"There is no evidence that arapaima have reproduced in the wild in Florida," the FWC said in an email. John Cassani, head of Calusa Waterkeeper, a nonprofit group dedicated to protecting waterways in the region, told reporters that it "would seem unlikely as sightings are rare and this one may be unique to the Caloosahatchee River."
Dr. Katherine Galloway, a biologist at Nicholls State University, did warn that there may be more in Florida if a large and reproductively active arapaima was found. As to how this particular one made it into Caloosahatchee River remains a mystery.
Photo: Getty Images