Dodgers Fan Trolls Red Sox With Mookie Betts Billboard Near Fenway Park
By Jason Hall
March 22, 2021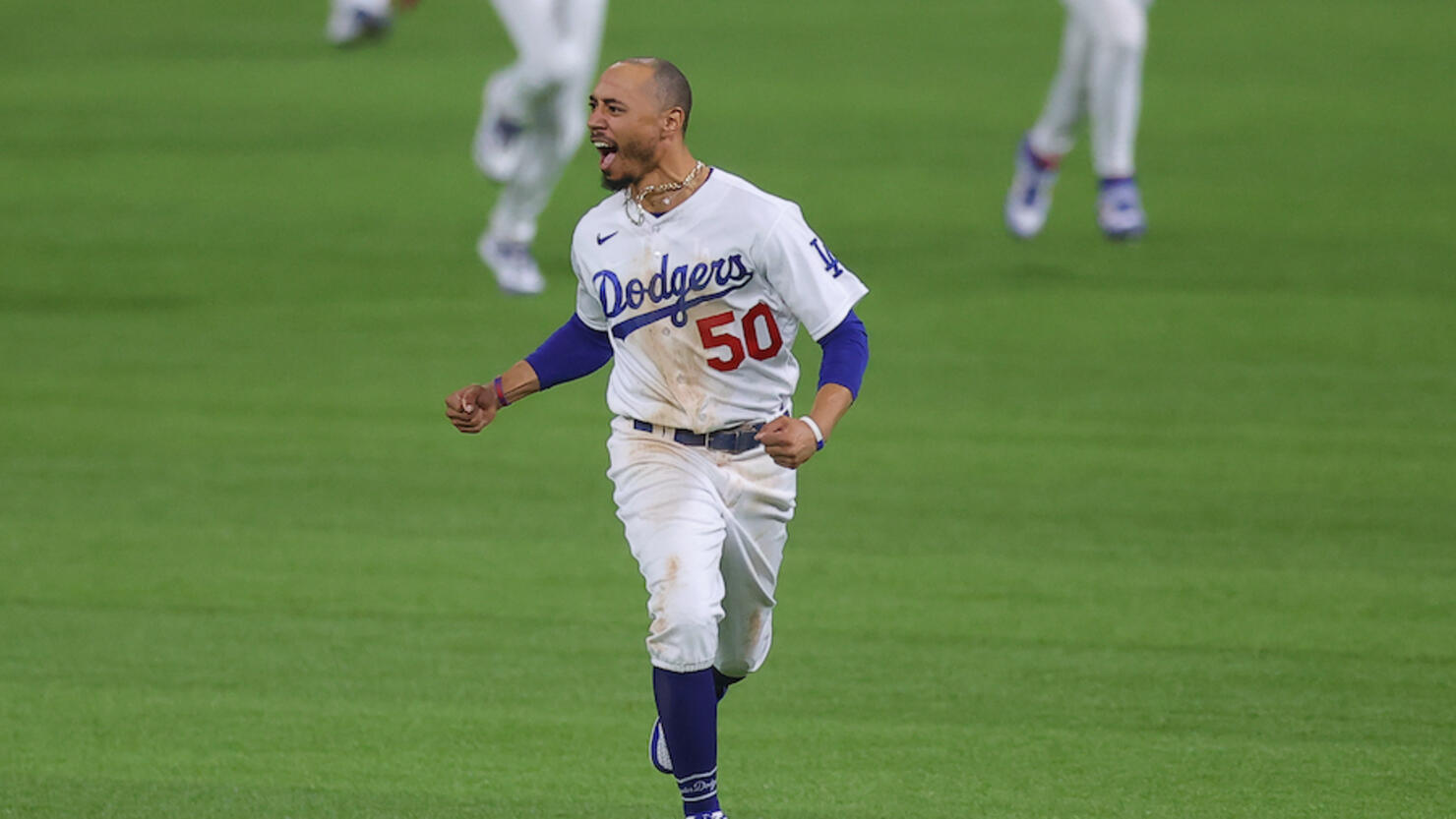 Mookie Betts was the hero of the Los Angeles Dodgers' World Series run last season, but it wouldn't be possible without the Boston Red Sox.
The Red Sox traded Betts and left-handed starting pitcher David Price -- who opted out of the 2020 season due to COVID-19 concerns -- to Los Angeles in a blockbuster trade last offseason.
Dodgers fan Alex Soto, who runs the fan site "Pantone 294," decided to express his gratitude by putting up a billboard across the street from Fenway Park thanking the Red Sox for shipping the former AL MVP to Los Angeles, CBS Boston reports.
The billboard reads: "Dear Boston, thank you for Mookie Betts. Sincerely, Dodger Fans & @pantone294."

Betts dominated the postseason with a .296/.378/.493 line in 18 games, which included a sixth-inning double during the go-ahead rally in the sixth inning and a solo home run in the eighth inning to clinch the title in Game 6.
The Nashville native signed a 12-year contract extension through the 2032 season with the Dodgers five months after being acquired worth $365 million, including a $65 million signing bonus, making it the richest contract in franchise history and the third-richest in North American sports behind only Patrick Mahomes of the Kansas City Chiefs ($503 million) and Mike Trout of the Los Angeles Angels ($426.5 million.)
Photo: Getty Images