Quavo Hasn't Taken Back The Bentley He Gifted Saweetie: Report
By Peyton Blakemore
March 22, 2021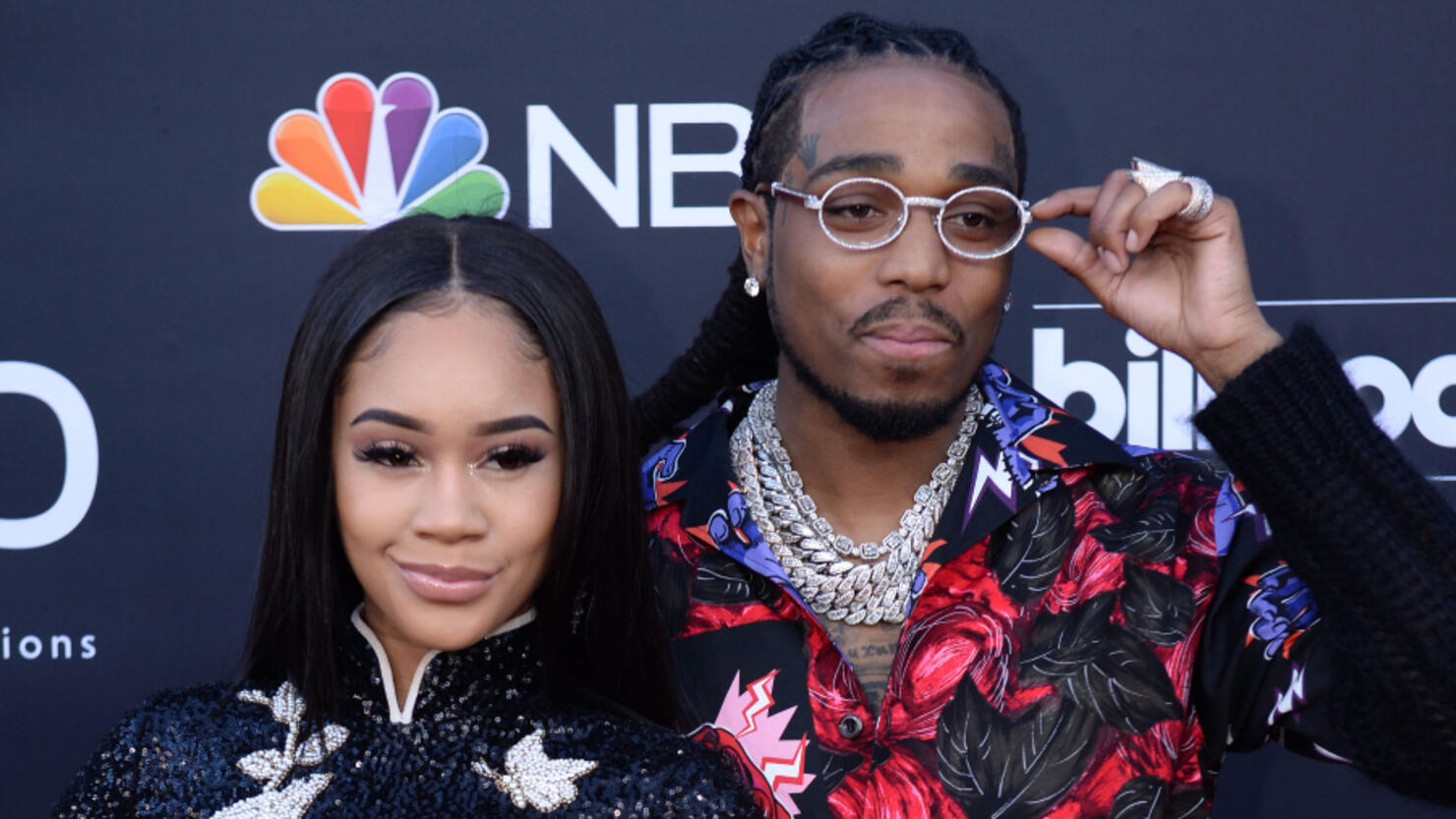 Twitter got this one wrong.
According to TMZ, Quavo has not taken back the Bentley he gifted Saweetie despite their recent breakup.
Following news of the rappers' split over the weekend, Twitter lit up with rumors that the Migos rapper repossessed the custom luxury vehicle as payback for Saweetie breaking up with him so publicly. However, sources connected to Quavo told TMZ, "he didn't repo the Bentley, and anything suggesting otherwise is flat-out false."
As fans know, Twitter was the main source of the rumors as Twitter users claimed that after Sawettie told Quavo to "take care," he responded by "taking back" the Bentley he originally gifted her as a Christmas present late last year by sending out a Repo man to Saweetie's home "in the wee hours of the morning to take the car back."
While the rumor made for some funny tweets, it was just that — a rumor, as TMZ noted that there is no evidence suggesting that Quavo has taken back the car.
Saweetie announced her split from Quavo on Friday (March 19), writing on Twitter, "I'm single. I've endured too much betrayal and hurt behind the scenes for a false narrative to be circulating that degrades my character."
Her statement also addressed the lavish gifts Quavo had previously gifted her. "Presents don't band aid scars and the love isn't real when the intimacy is given to other women," she wrote. "I emotionally checked out a long time ago and have walked away with a deep sense of peace and freedom. Excited for this new chapter of elevation."
Quavo later responded to Saweetie's tweets writing, "I know you want to make this into a show so I'll play my part just this one time. I don't normally put my business out there, especially my personal life. I feel the need to address this so there are no false narratives."
"I had love for you and disappointed you did all that. You are not the woman I thought you were. I wish you nothing but the best," he concluded
Saweetie then replied to Quavo's statement with a simple "take care."
The former couple dated for three years. Quavo previously shared that he shot his shot by sliding into Saweetie's direct messages in March 2018.
Photo: Getty Images