HAIM Is Writing New Music
By Katrina Nattress
March 23, 2021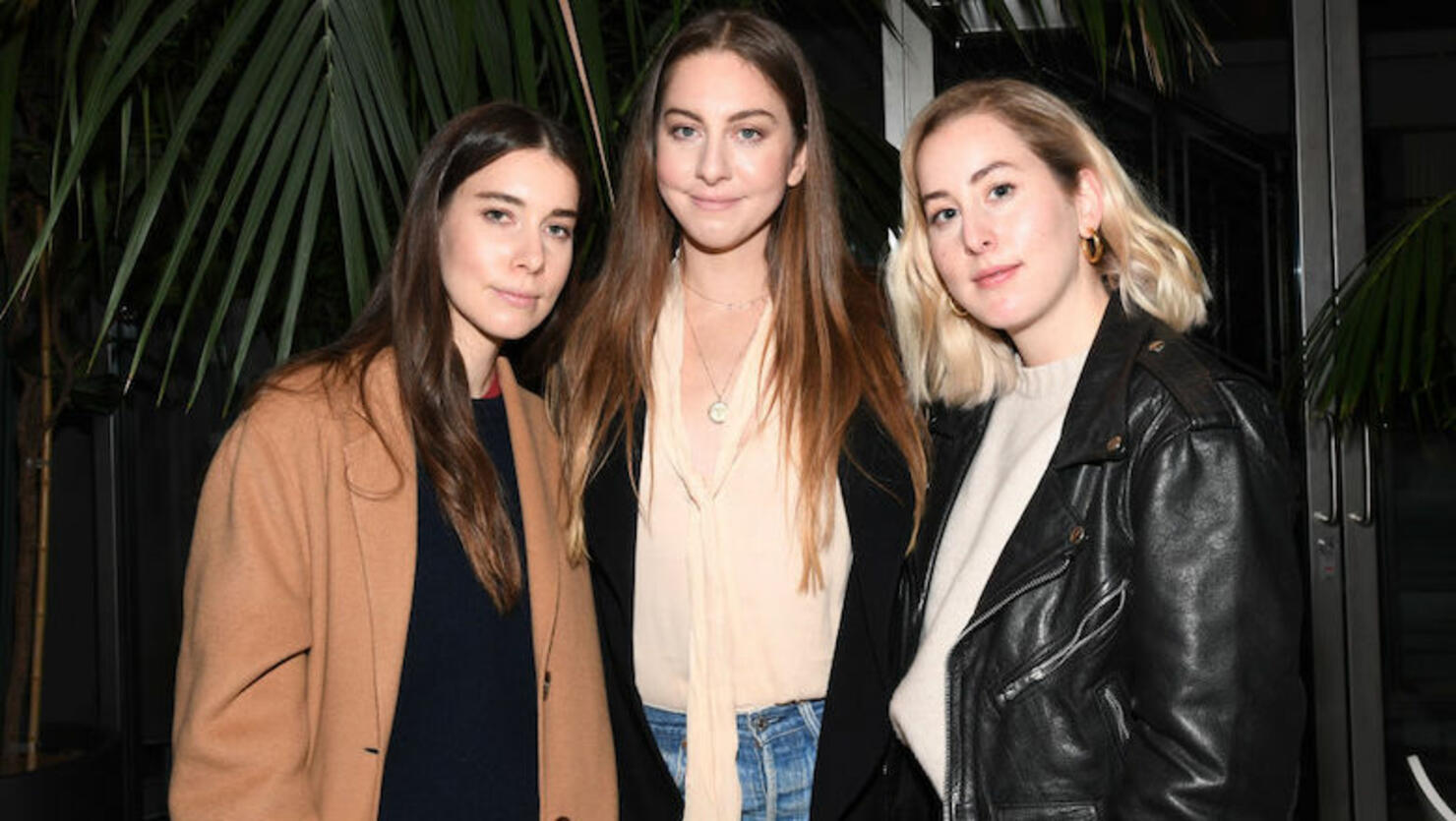 HAIM released their Grammy-nominated third album, Women in Music Pt. III, less than a year ago. And it looks like they're already hard at work on its follow-up.
On Monday (March 22), the sisters shared a photo of the three of them together with the simple caption "writing."
The news surprised fans, in a good way. One commented "WHAT. ALREADY" while another excitedly wrote "WHAT A LOVELY DAY IT IS TO STAN SUCH BEAUTIFUL AND TALENTED WOMEN"
Though HAIM didn't go home with a golden gramophone (they lost Album of the Year to the "4th Haim sister" Taylor Swift, and Best Rock Performance to fellow female bad*** Fiona Apple) the trio delivered an electrifying performance of their WIMPIII single "The Steps" on the Grammys stage.
See their Instagram post below.
While the sisters seem to be moving on to the next chapter in their careers, they're also still gifting fans content from the WIMPIII era. Earlier this month, they released a remix of "Gasoline" that featured a new verse by Swift. In a recent interview, Danielle Haim went into a little more detail about how their longtime friend's verse came to be, revealing that they received Swift's contribution less than 24 hours after asking her to be a part of the remix.
"She has always loved that song," Danielle recalled, "so we thought it would be cool if she reimagined it. We texted her and she replied straight away. The next morning, it was in our inbox."
Haim and Swift first collaborated together on the evermore track "No Body, No Crime;" however, they've been friends for years and even toured together during Tay's 1989 era.
"We can't figure out why we hadn't collaborated sooner. We've toured together, played live together, choreographed dances like we're at summer camp, but it took a song about avenging your friend's murder to give us the idea to take this step," Swift confessed to Entertainment Weekly back in December. "Long story short, I'm the 4th Haim sister now, confirmed."
Photo: Getty Images