Bishop Briggs Reveals The Emotional Reason She Won't Shave Her Head Again
By Eliot Hill
March 24, 2021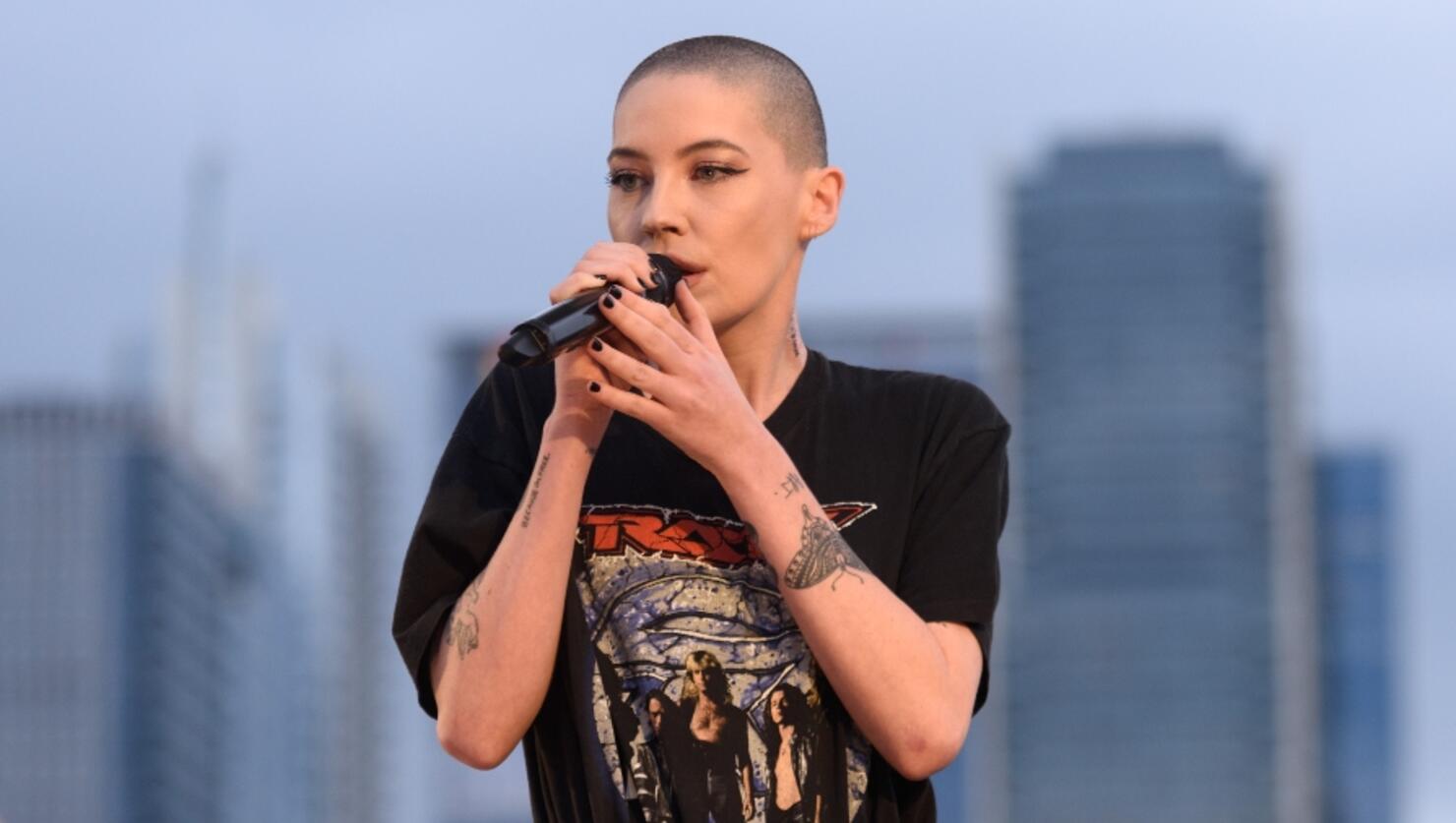 In 2018, Bishop Briggs debuted a shaved head in solidarity with her friend who was diagnosed with breast cancer and kept the style for two years.
Recently she's been growing her hair out and has added long extensions to help ring in her new era of music. Since debuting the new look, she's already been asked if she'd ever considered shaving her head again.
Briggs took to TikTok to explain to fans why we won't see her with a shaved head ever again and the reasoning is an emotional one — so grab the tissues.
As many fans know, the "Champion" singer's family was struck with tragedy when her 30-year-old sister Kate was diagnosed with ovarian cancer and later passed away just days after she made the diagnosis public to her fans.
"At the beginning of 2020, best year ever, my sister, my soulmate, my everything…" she said while getting choked up and having to restart. "My sister Kate got diagnosed with ovarian cancer and shaved her head. I asked her if she wanted me to shave my head with her. She was like, 'no, you've grown your little hairs, you've worked so hard just leave it, it's fine.' So I didn't shave my head."
She continued: "I don't think I'm gonna shave my head again because I know that when I look in the mirror we'll look similar and it will make me miss her."
Briggs has gotten a tattoo in her honor and released a new song called "Someone Else" which she said is "about feeling overwhelmed by existing in the world."