Millions Of People Will Be Paid Up To $200 To Get Their COVID Vaccine
By Dave Basner
March 24, 2021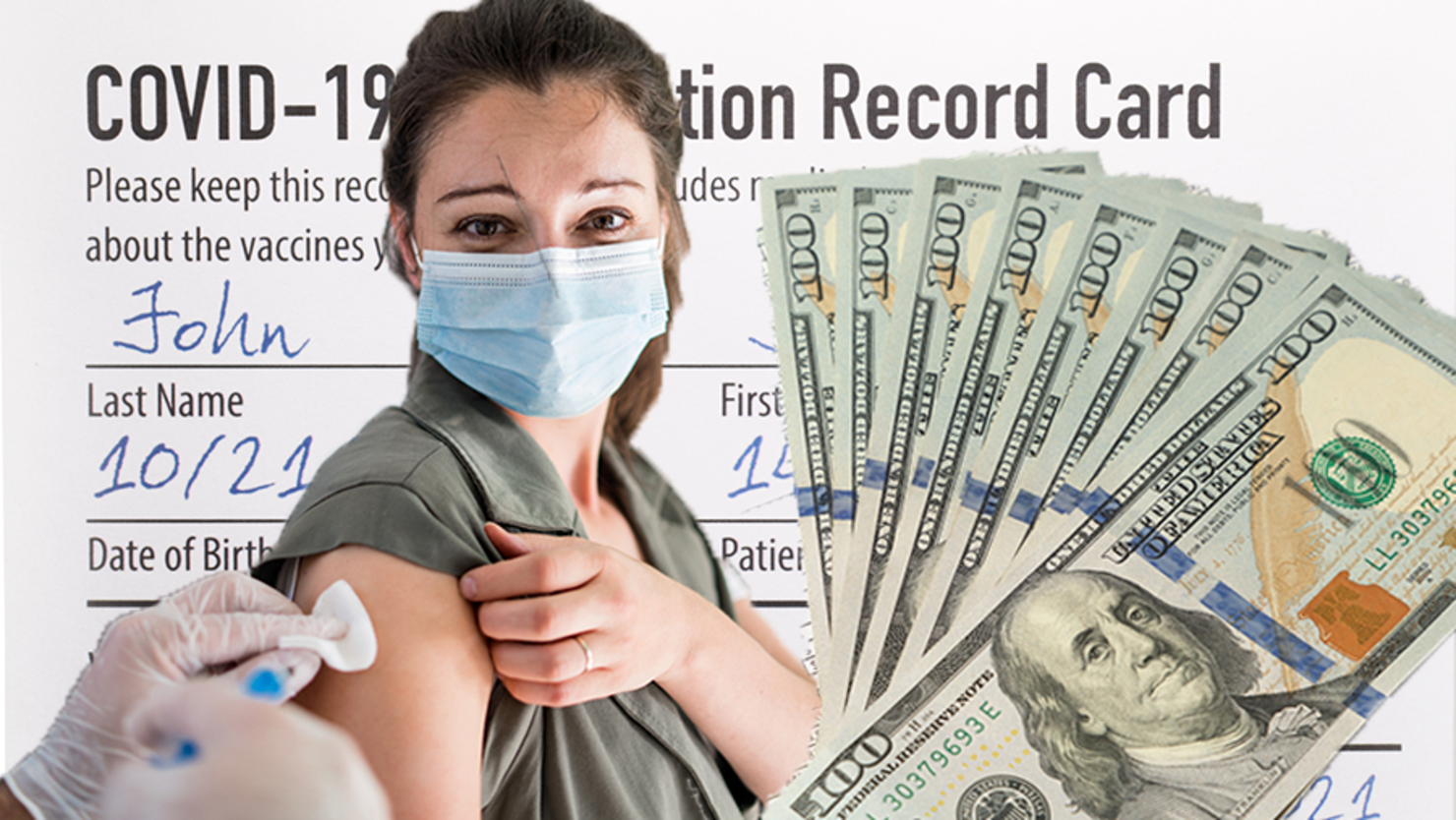 The COVID-19 vaccine is out and millions of people want to get theirs so they can be protected from the deadly coronavirus, however there are many Americans who have another reason to want the shot - they'll get paid for getting it.
Companies are offering incentives for their employees to get vaccinated. It makes sense, especially for supermarkets and big-box stores, which have stayed open throughout the pandemic so customers could get provisions, but everyone from the cashiers to those stocking the shelves have been at high risk for contracting COVID due to their jobs. If too many get sick, then the stores can't open and the company loses money.
To prevent that from happening and to keep their employees safe, some places are paying workers to get vaccinated. Kroger is giving its employees $100 in store credit plus a $100 payment (and allowing those who can't get the vaccine due to medical or religious reasons to earn the bonus by completing an education course), while Publix is offering its staff a $125 gift card to use in the store. Lidl is shelling out $200 to each employee who gets the vaccine, Instacart will provide its workers with a $25 Vaccine Support stipend, and Trader Joe's will pay workers for two hours for each dose of the vaccine.
It's not just grocery stores either - Amtrak will give its employees the equivalent of two hours work for getting vaccinated. Darden Restaurants, which owns Olive Garden, LongHorn Steakhouse, The Capital Grille, Yard House and other chains will pay the equivalent of four hours work. Dollar General will do that as well. Chobani will pay the equivalent of six hours work, and McDonald's will cover up to four hours of paid time off. Target is also paying the equivalent of four hours' work and throwing in reimbursement up to $15 each way for workers who take Lyft to their vaccination appointments. Meanwhile, meat-processors JBS USA and Pilgrim's will pay their 60,000 employees a $100 bonus for the vaccine.
So will you get anything from your company for getting vaccinated? As of now, according to the Society for Human Resource Management, 88% of organizations have no plans or aren't sure of plans yet to offer incentives to encourage employees to get vaccinated, however you should check with your supervisor in case your company is offering one.
Photo: Getty Images