DJ Khaled Teases H.E.R., Post Malone Collabs On New Album 'Khaled Khaled'
By Regina Star
March 25, 2021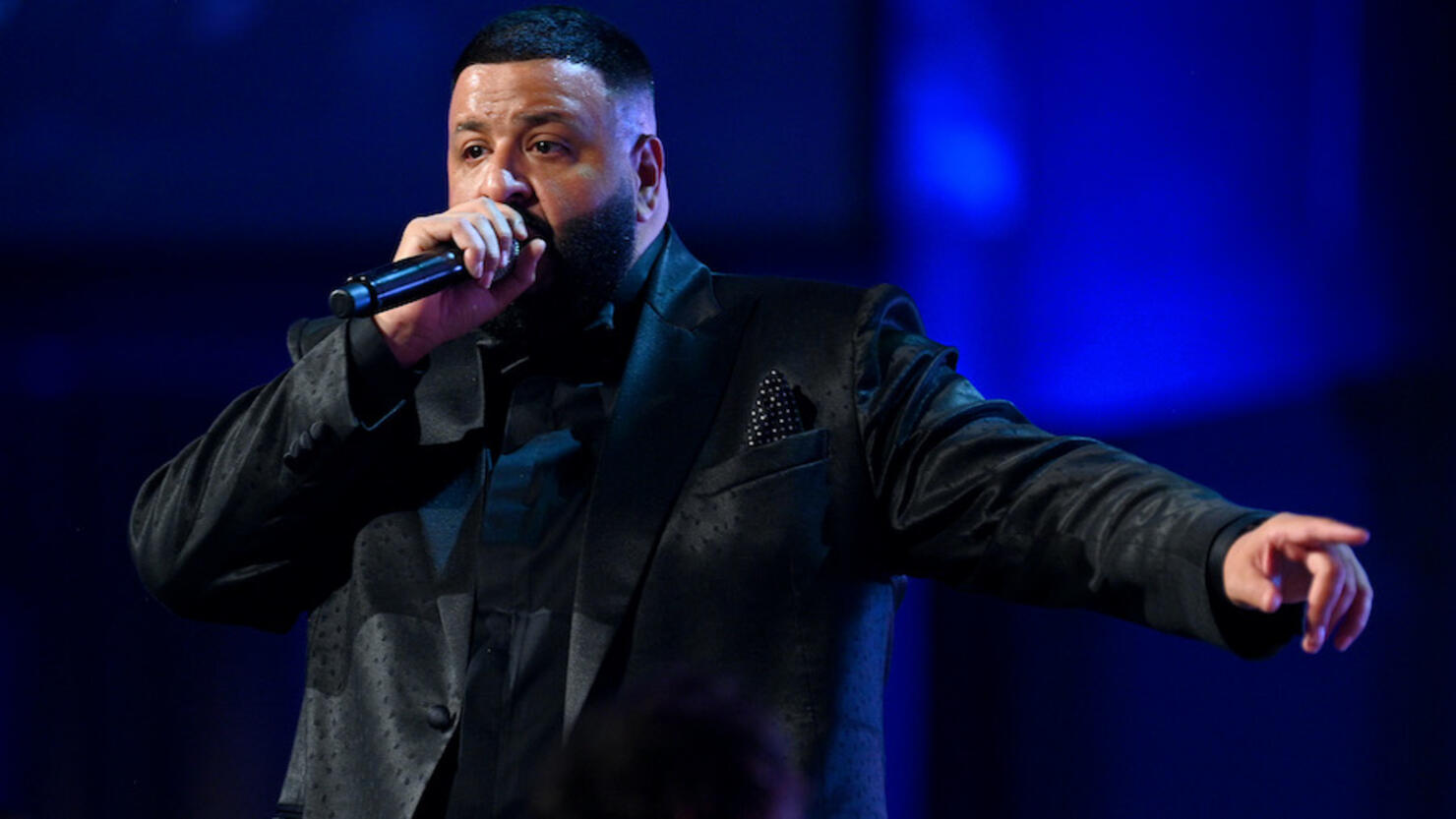 DJ Khaled has enlisted some heavy hitters for his upcoming album, Khaled Khaled.
All week long, the DJ has been teasing new collaborations expected to appear on his 12th studio effort, including new joints with H.E.R. and Post Malone.
Khaled shared screenshots of text message exchanges confirming both team-ups. In one IG post, the "I'm the One" star posted texts from the Grammy-winning R&B singer's manager, Walter Jones, who texted Khaled, "Rise and Shine give the most high the glory," to which the DJ responded, "GOD IS THE GREATEST," Khaled responded, "Let's go !!!!!"
The 45-year-old musician also revealed another screenshot from his FaceTime with Posty, confirming the "Congratulations" rapper had officially turned in his vocals for their "f—king epic," soon-to-be "smash."
"I have tears of joy !!!!! … My brother ! This is amazing! Wow!" Khaled teased in the texts.
In addition to these confirmed collaborations, Khaled has previously taken to social media to confirm he's also been cooking up something new with Migos for his next LP. What's more, he also linked up with Nas and teased photos of him and Roddy Ricch in the lab as well.
Khaled originally announced his new album in July 2020. "MY ALBUM TITLE: KHALED KHALED," he shared at the time. "MY 12th STUDIO ALBUM 🤲🏽 GOD IS THE GREATEST ALBUM MODE 🔑😤"
Drawing more buzz for the project, Khaled also dropped not one, but two new records with Drake, titled "Popstar" and "Greece." Both joints will feature on Khaled Khaled, which has yet to be given an official release date.
Photo: Getty Images