Press Play On These Five New Podcasts
By Diana Brown
April 2, 2021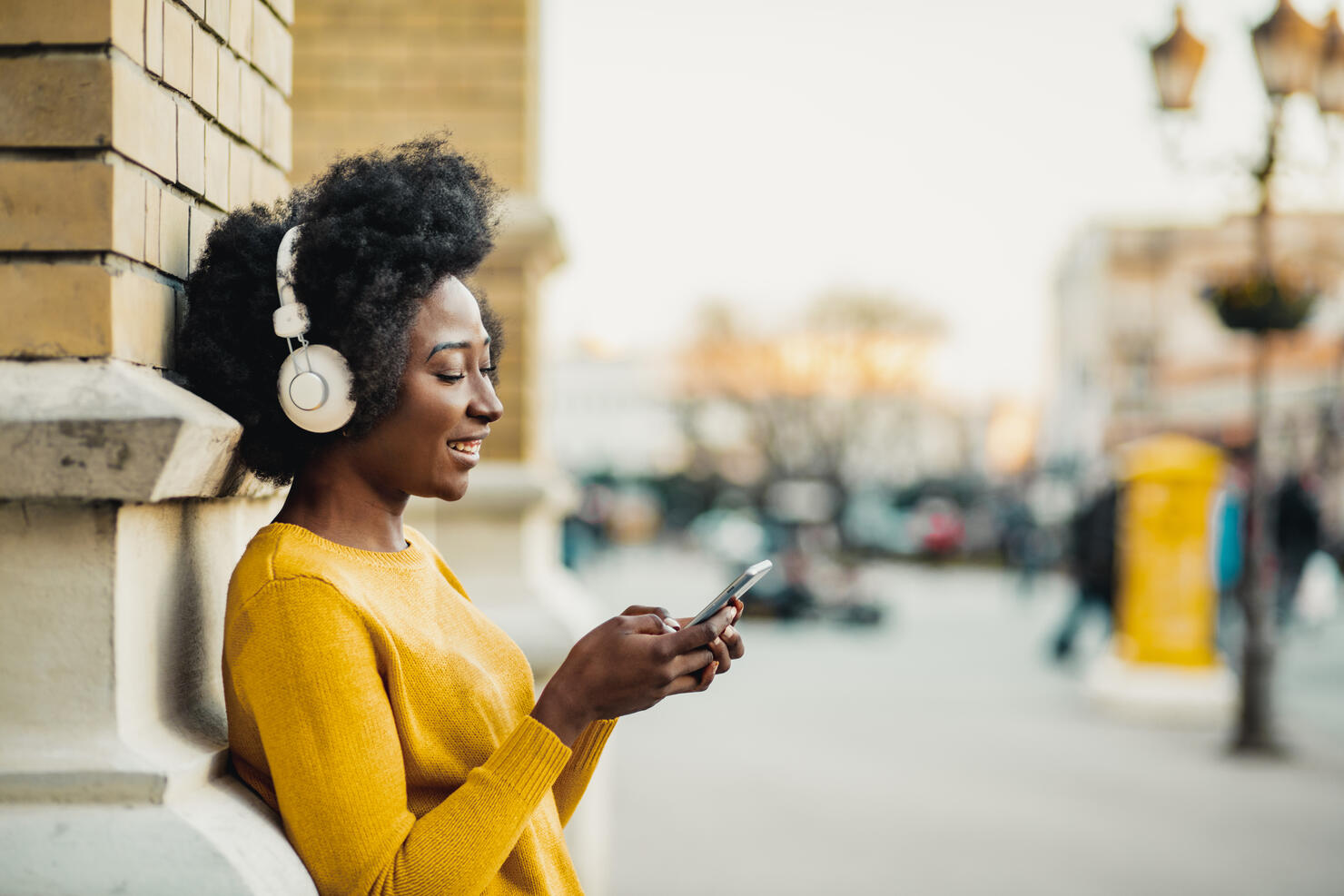 It's a ubiquitous joke now that "everyone has a podcast," but it's funny because it's true! There are so many great podcasts coming out all the time, with cool hosts covering every topic under the sun, and all this beautiful bounty is surely a gift from the gods. But with so many shows out there, it's hard to keep track, and it's clear to us that many of you have just been tossing and turning at night, filled with fear that you're missing out on your next favorite podcast. Well, rest easy, friends: We're here for you with a list of five new releases from true crime to comedy that you won't want to skip. No need to thank us; it's all part of the job.
Minnie Driver hosts Minnie Questions to "put together a little experiment," as she says, asking trailblazers across several disciplines the same seven questions about what makes them happy, what truly altered the path of their life, what do they think love is, and more. Dave Grohl recalls a bleach-and-beer-smelling bar where he decided to be a musician; Viola Davis's father dying "leveled me;" Ronan Farrow pitched a controversial story that taught him to trust his gut. With these specific questions, Minnie uncovers what makes us the same, what makes us unique, and the larger truths that bond us all.
On this true crime podcast, Caroline Slaughter (great name) examines the so-called "India Syndrome," a psychosis that's said to affect Westerners who go to India seeking enlightenment, with strange cases of suicides and disappearances causing some to call it the "spiritual Bermuda Triangle." She looks at several cases of Westerners who have gone Astray, befriending a cannibal hunter and identifying bodies in the Ganges River along the way, and wondering: How far would – or should – you go for enlightenment?
With his signature wit and charm, comedian Roy Wood Jr. sits down with the workers of the world to hear all the on-the-job disasters, worst bosses, cringeworthy cost-cutting, and awkward office romances that unite us. Real people tell Roy about their worst job, their first job, the stuff they stole from the job, and even share vacancies at their current job, because "work is like sex," Roy says. "Either you're getting some right now, or you're out there looking for it." Look no further: Roy's Job Fair is open for business.
This incredible true series of events starts in 1952, when the CIA's chief chemist was looking through George White's file and decided he was just the man to run a new project. The same government who censored Elvis Presley's provocative dance moves was running a brothel in broad daylight and drugging people at Christmas parties, and George White was going to get a front-row seat. Buckle up: Operation Midnight Climax is a wild ride through the darkly bizarre annals of Cold War history, complete with brain warfare, safehouses, truth serums, and so much more.
Comedian Nikki Glaser knows exactly what she likes in a podcast as both a host and listener, so it's no wonder she's effortlessly delivering the laughs on The Nikki Glaser Podcast. The daily show is fast-paced and funny, with Nikki teaming up with fellow comedians and friends to deliver and dissect the headlines, share TMI anecdotes, and sometimes – when they really can't help it – get sincere. Plus, if the podcast ends, we all "have to get a tattoo of each of our faces on your buttcheeks;" it's probably not enforceable, but best to give it a listen, just in case.
If you want to be sure you're listening to the podcasts everyone else is checking out, iHeartRadio has you covered. Every Monday, iHeartRadio releases a chart showing the most popular podcasts of the week. Stay up to date on what's trending by checking out the chart here. There's even a chart just for radio podcasts here, featuring all your favorite iHeartRadio personalities like Bobby Bones, Elvis Duran, Steve Harvey and dozens of others.
Photo: Getty Images