VIDEO: Malicious Prank On I-5 Freeway Causes Motorcycle Accident
By Rebekah Gonzalez
April 5, 2021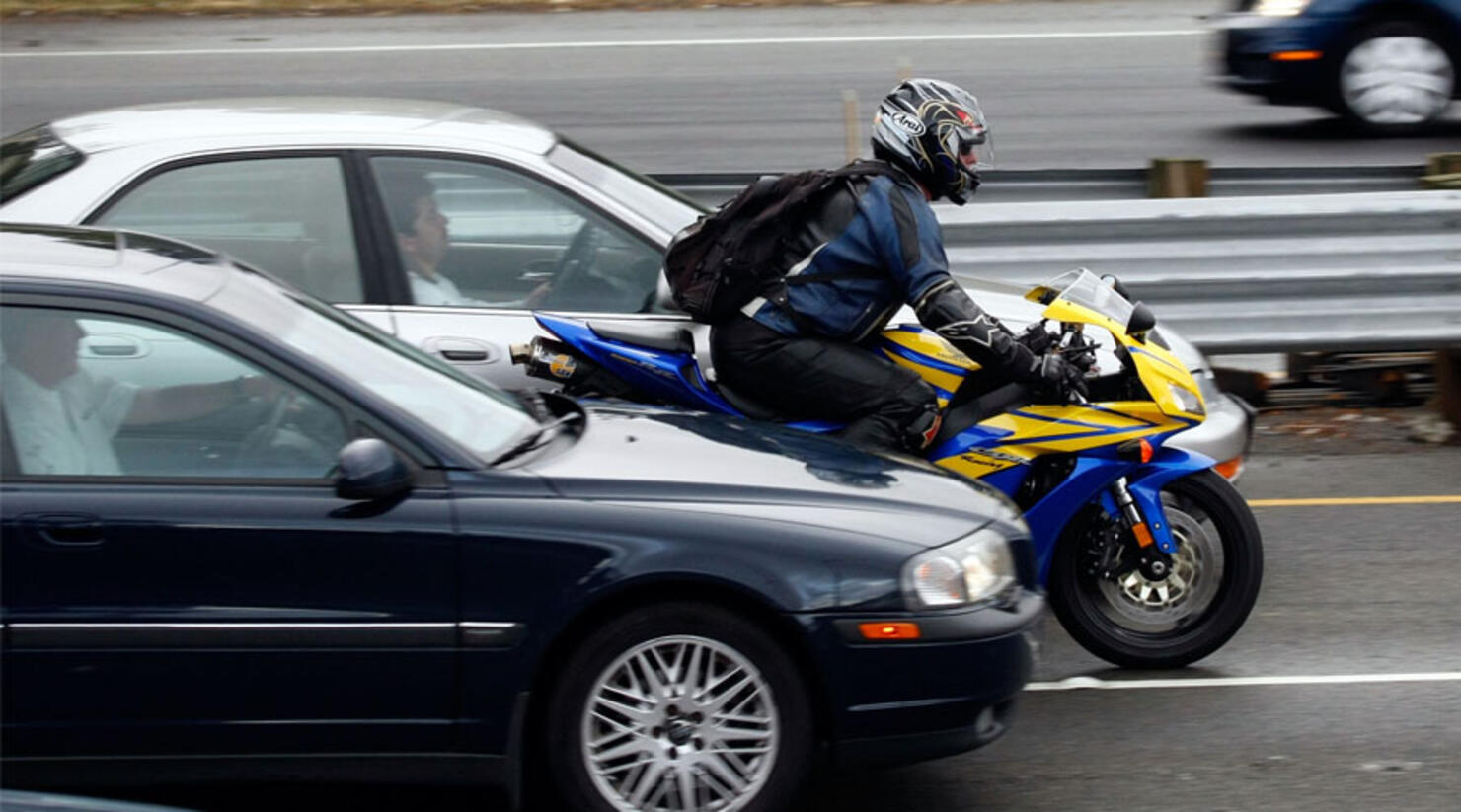 A man from San Ysidro survived a motorcycle accident on a San Diego freeway that was caused by a "malicious prank," according to police.
Witnesses told CBS8 that a person rolled a tire into traffic which caused the man to crash his motorcycle.
The motorcyclist was Servando Lopez and he was riding along the 1-5 freeway when the life-threatening incident occurred.
"I don't know but this tire came out and it was too quick to react," Lopez told CBS8.
Eyewitnesses were able to tell Lopez what caused him to crash while he was heading back home on Tuesday afternoon (March 30).
"Two guys that stopped to help me told me that they saw somebody on the hill next to the freeway roll down the tire. A guy in a light gray shirt. I didn't see him though and I didn't see him in the video," said Lopez.
The video Lopez is referring to is the footage the video recorder attached to his helmet captured.
While he said he wasn't seriously injured by the crash, he had to think fast after falling.
"My first thought was 'I gotta get up, I gotta get up' because I don't know what's going on behind me," he said. "There could be cars speeding. They could run me over."
Luckily, Lopez told CBS8 cars did stop for him and two people helped him get off the freeway. He also went to urgent care for an examination and had his motorcycle towed home.
According to Lopez, a CHP was on the scene and searched for the person on the hill who threw the tire onto the freeway but they didn't find him.
Photo: Getty Images