Cardi B Showers Daughter With Thousands Of Dollars Worth Of Designer Gifts
By Peyton Blakemore
April 7, 2021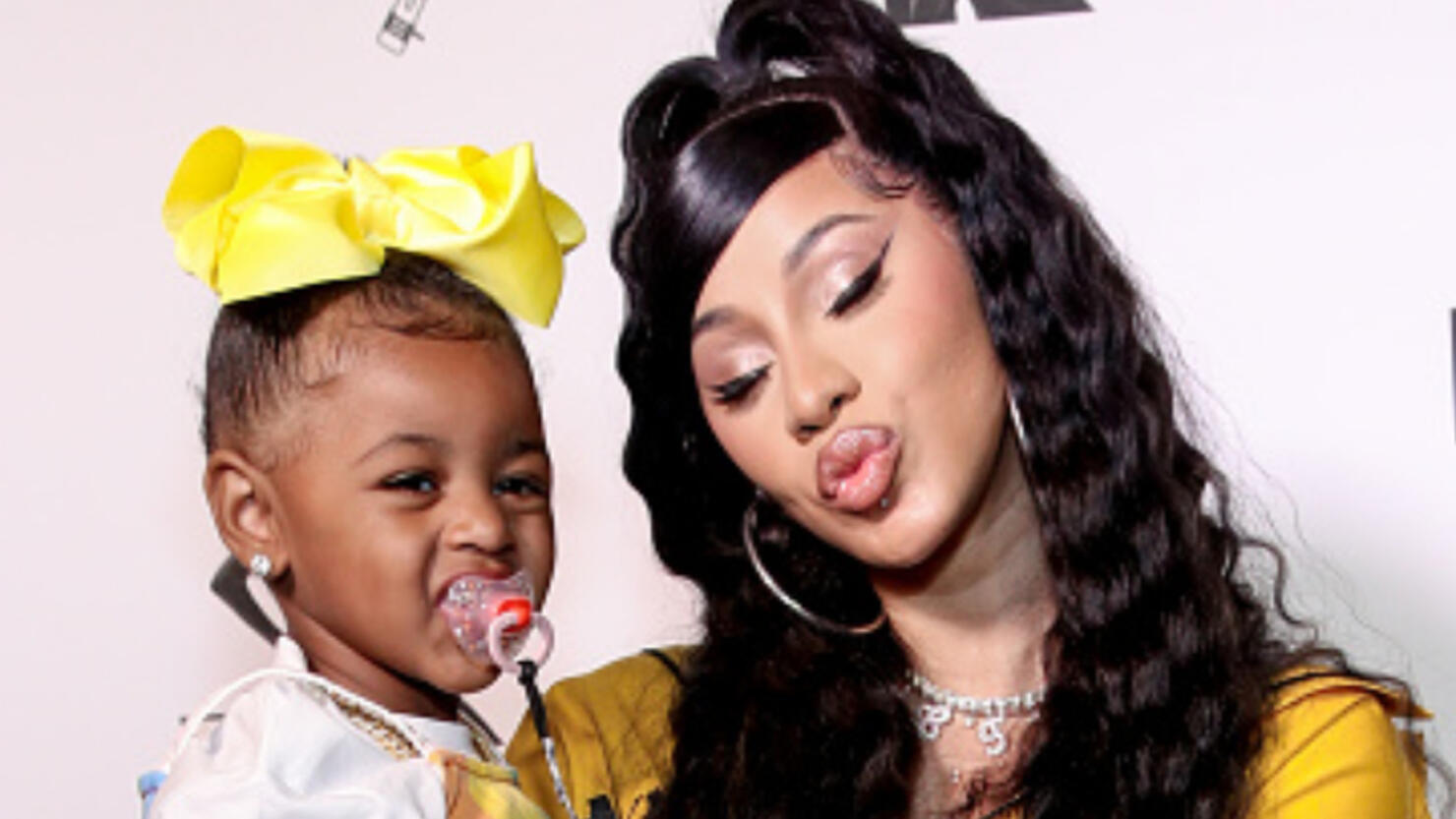 Cardi B loves to spoil her baby girl.
On Tuesday (April 6), the "Up" rapper shared videos of the thousands of dollars worth of designer gifts she got for her two-year-old daughter Kulture. "Oh, I went crazy shopping, all for Kulture though, nothing mine," she said in a video she posted on her Instagram Story that showed numerous Chanel and Dior boxes. "All KK. What? God gave me a doll for a reason."
Cardi later posted a video to her Instagram, showing the unboxed gifts, which included two $4,212 mini Lady Dior bags, a $3,385 Blue Dior Oblique Jacquard Saddle bag, a $4,282 hot pink Chanel mini flap, a $4,949 Chanel vanity case, a $5,571 Chanel bucket bag with pearls, and pink sparkly bag and a Chanel bracelet, the Daily Mail reported.
"This what happens when God gives me the babygirl I always wanted 😩.I shop more for her then I do for myself @kulturekiari," Cardi captioned the since-deleted post. (See the video HERE)
Cardi isn't the only parent who spoils Kulture. In February, Cardi shared an Instagram Story video of her husband, Offset, painting their daughter's nails.
"He be entertaining her shenanigans," the "WAP" rapper wrote on the video, which showed Kulture smiling as her dad painted her nails hot pink. "Pretty? Say pretty," Offset asked, to which the two-year-old responded, "Pretty."
Also, in the video, mama Cardi told her hubby, "You really be having her do whatever the hell she wants." And without breaking focus from the task at hand, Offset sweetly replied, "It's my baby."