YUNGBLUD Rocks Hot Pink Mini Skirt For Cheeky Photoshoot
By Lindsey Smith
April 7, 2021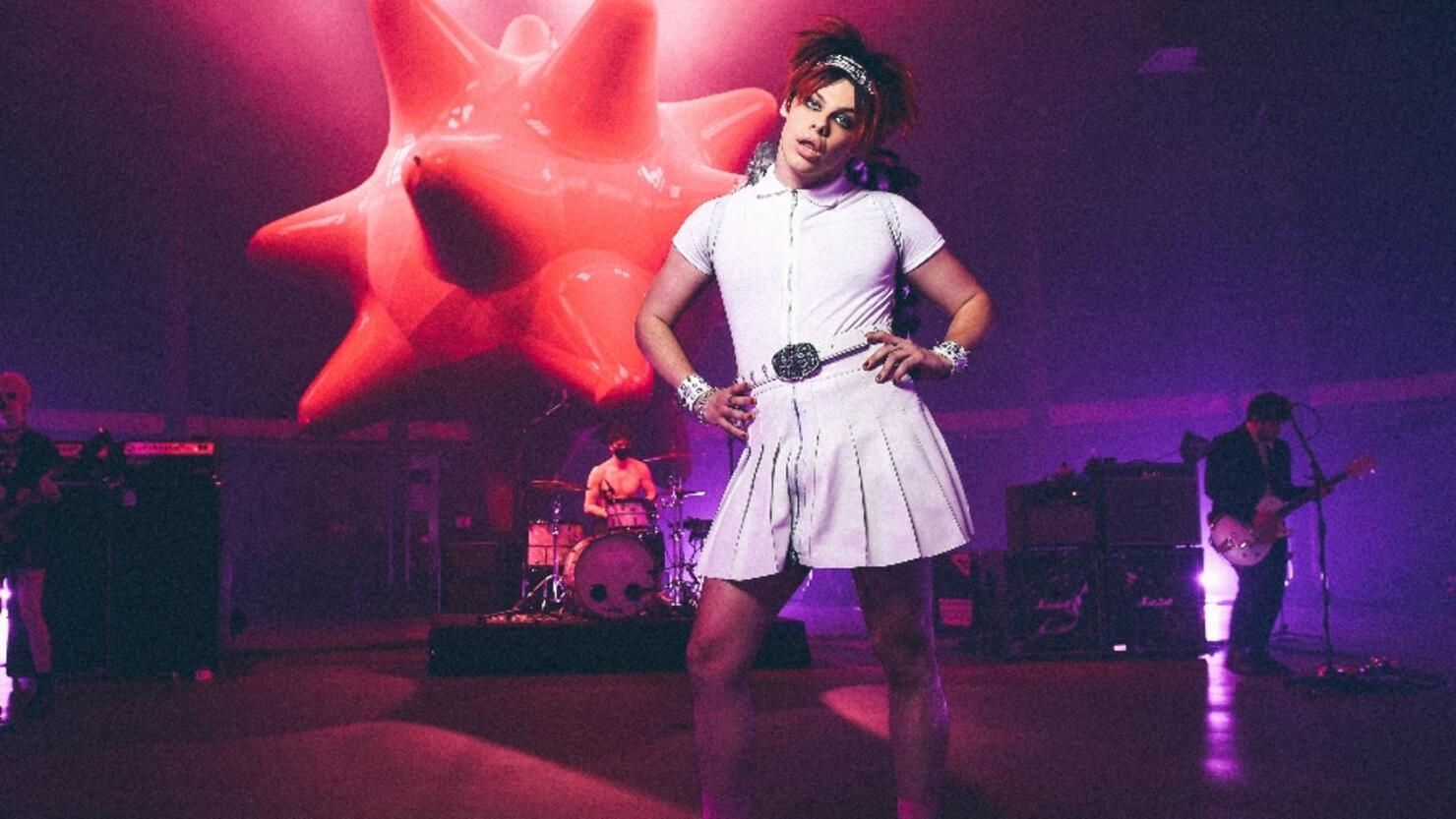 It's safe to say YUNGBLUD looks incredible in anything and his latest set of Instagram photos proves it. 
On Wednesday (April 7), Dom took to social media to upload some cheeky new pics featuring a super-short hot pink mini skirt and mesh top that read "Shut Up" and I'm obsessed.
Among the photos, Dom also posted a short video soundtracked by Mötley Crüe's "Live Wire" where he skipped around the steps of a pink church while suggestively eating a lollipop. 
YUNGBLUD has never been one to shy away from wearing whatever he wants as well as showing a bit of skin in the process. He even ended the Insta carousel with a pic showing off his backside because why not, right?!
In the comments, the singer, who's working on his next album, received praise from Mötley Crüe's Tommy Lee who wrote, "I love you foooka" with a million exclamation points. He also received a ton of comments from fans praising him for how great he looked.
"The skirt 😏🥺🥺😍" one fan wrote while another said, "Slay OMG luv this."
As many fans know, this isn't the first time he's rocks a skirt or dress, YUNGBLUD is known for breaking traditional and archaic gender norms by wearing dresses during his shows and at award shows.
A feminine version of himself is featured on the artwork for his recent album, Weird!, and he's jumped on stage many times in a dress.
"We've been brought up with such boundaries: woman wears dress, man sees woman's curves, you can make baby. Western civilization put women in dresses and men in trousers. Before that, in medieval times, every f***** wore a dress," he told Attitude Magazine in 2019.
Photo: Getty Images