Sophie Turner Reacts To Taylor Swift's New Song Apparently About Joe Jonas
By Paris Close
April 8, 2021
It's true: Things are perfectly fine between Sophie Turner and Taylor Swift.
The Dark Phoenix actress proved as much earlier this week when she praised Swift's newly-released song "Mr. Perfectly Fine," one of six never-before-heard records the pop star has unlocked "From the Vault" of her upcoming rerecorded album, Fearless (Taylor's Version).
"It's not NOT a bop," Turner wrote in an Instagram Story on Wednesday (April 7), lauding Swift's new song, which appears to have been written about the Game of Throne alum's husband, Joe Jonas.
With true grace, Swift responded amicably, "Forever bending the knee for the [Queen] of the North," nodding to Turner's Sansa Stark persona on the medieval HBO series.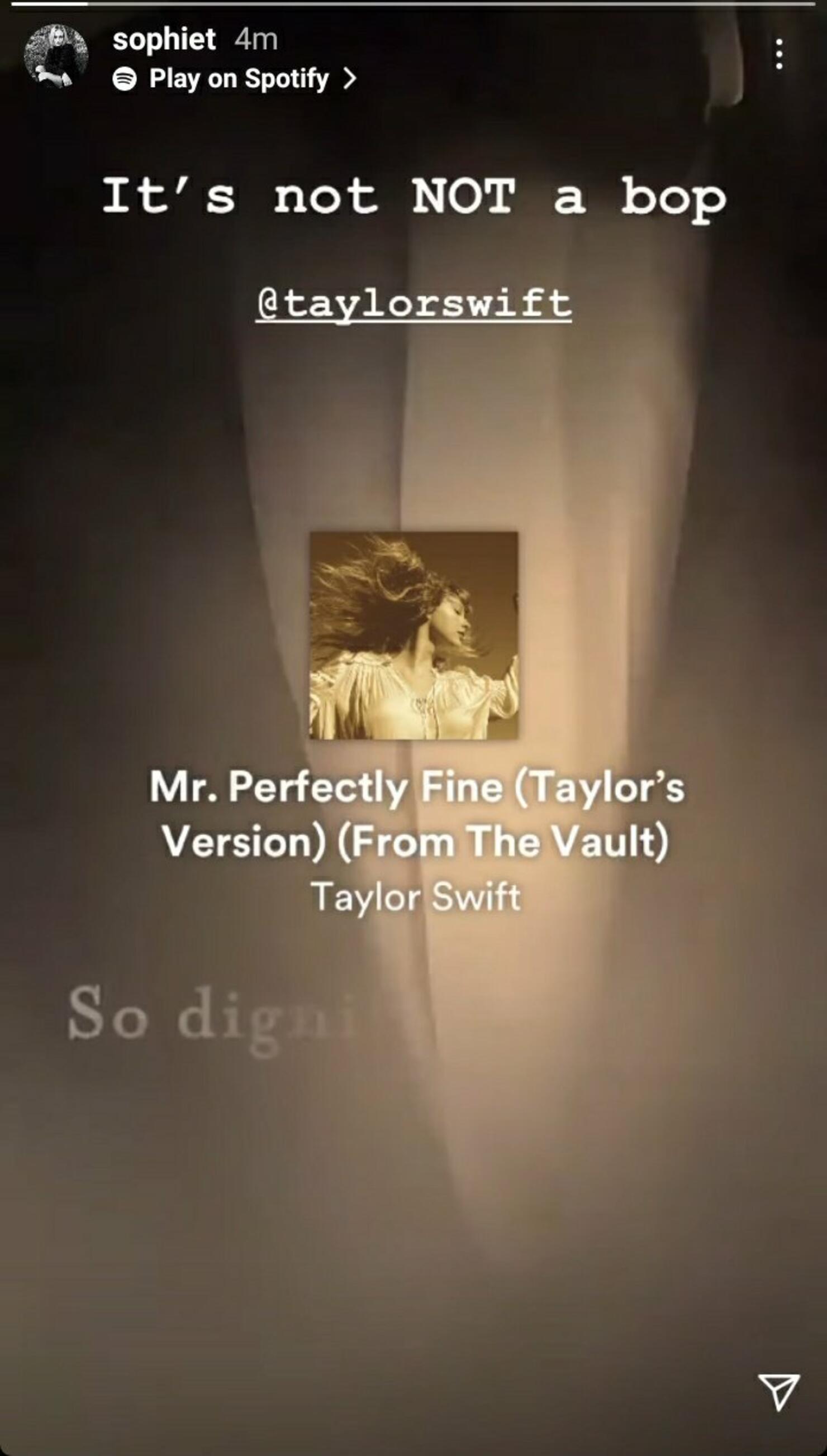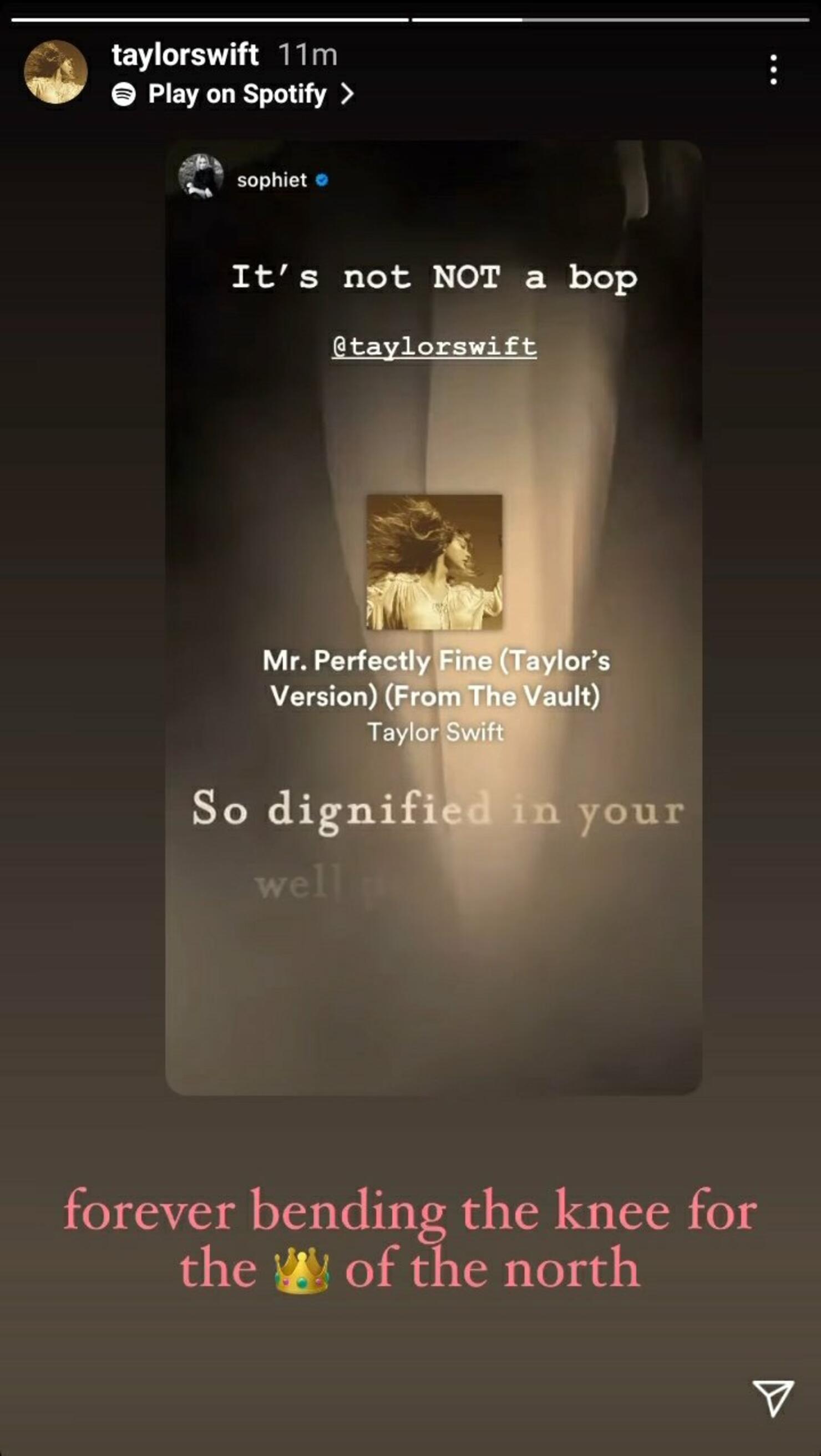 For those who don't know, the 31-year-old singer wrote "Mr. Perfectly Fine" in 2008, the same year she and Jonas were a (short-lived) couple. (FYI: He allegedly broke her heart over a 25-second phone call.)
On the upbeat track, Swift sings: "Hello Mr. 'Perfectly fine' / How's your heart after breaking mine? / Mr. 'Always at the right place at the right time,/ baby / Hello Mr. 'Casually cruel' / Mr. 'Everything revolves around you' / I've been Miss 'Misery' since your goodbye / And you're Mr. 'Perfectly fine.'"
While the song supposedly reflects on her infamous breakup with the Jonas Brothers frontman, Swift — who has been dating actor Joe Alwyn for years — has long since let bygones be bygones. Over 10 years later, in 2019, the "Delicate" musician even confessed she regretted calling him out on The Ellen DeGeneres show, for which he's supposedly forgiven her.
Photo: Getty Images