Travis Barker Gets Kourtney Kardashian's Name Tattooed Over His Heart
By Eliot Hill
April 9, 2021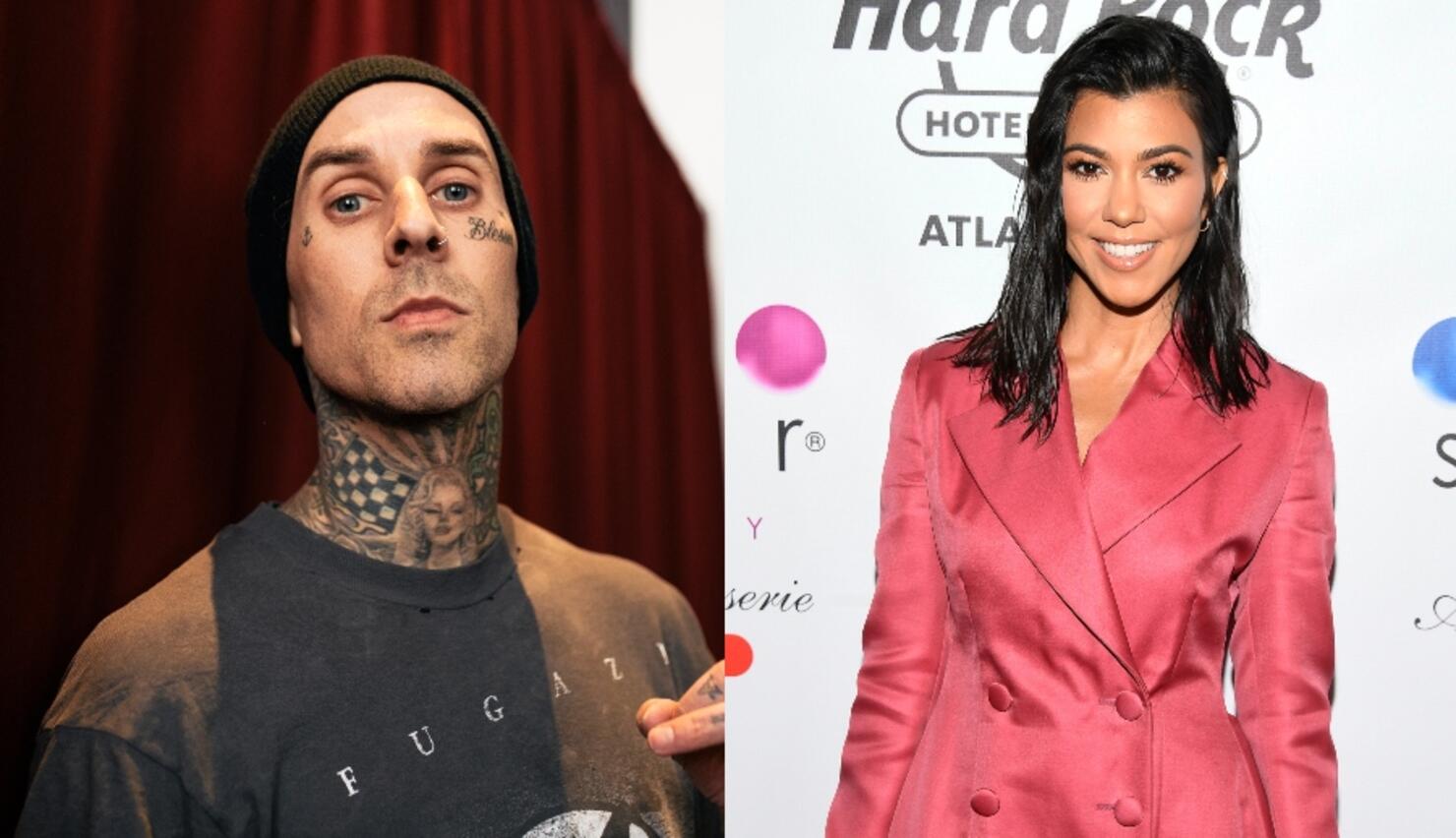 It looks like things are getting serious between Travis Barker and girlfriend Kourtney Kardashian.
In new photos obtained by TMZ, the blink-182 drummer showed off a new tattoo of Kardashian's first name by his heart on his left pec. It's a little hard to make out considering his body is covered in tattoos, but the outlet provided a close-photo where you can make out her first name.
You can see the ink here.
Kardashian also posted a caption-less photo of the new ink on Friday (April 9) alongside her manicure.
No word yet on when Barker got the tattoo but it was visible as early as Thursday (April 8) when the famed drummer was filming in Hollywood with KennyHoopla. You can sort of see the new tattoo in the video Barker posted to social media teasing the collab.
This isn't the first tattoo Barker has gotten to tribute his new romance. Last month, he debuted a handwritten "You're so cool" tattoo possibly in Kardashian's handwriting along with a heart. The social media star also commented the same saying on his post basically confirming it's for her.
The new couple, who started dating at the beginning of the year, have basically been inseparable. The pair recently got back from a ski vacation in Utah where the drummer shared photos and video of their time together. 
The drummer also joined the Kardashian family at Easter and it included a round of golf with customized clubs — looks like being in the KarJenner family has its perks.
While he hasn't mentioned her by name, Barker has gushed about his new girlfriend including during a recent conversation with Drew Barrymore on her show.
Photos: Getty Images