Arcade Fire Release 45-Minute Song Called 'Memories Of The Age Of Anxiety'
By Katrina Nattress
April 15, 2021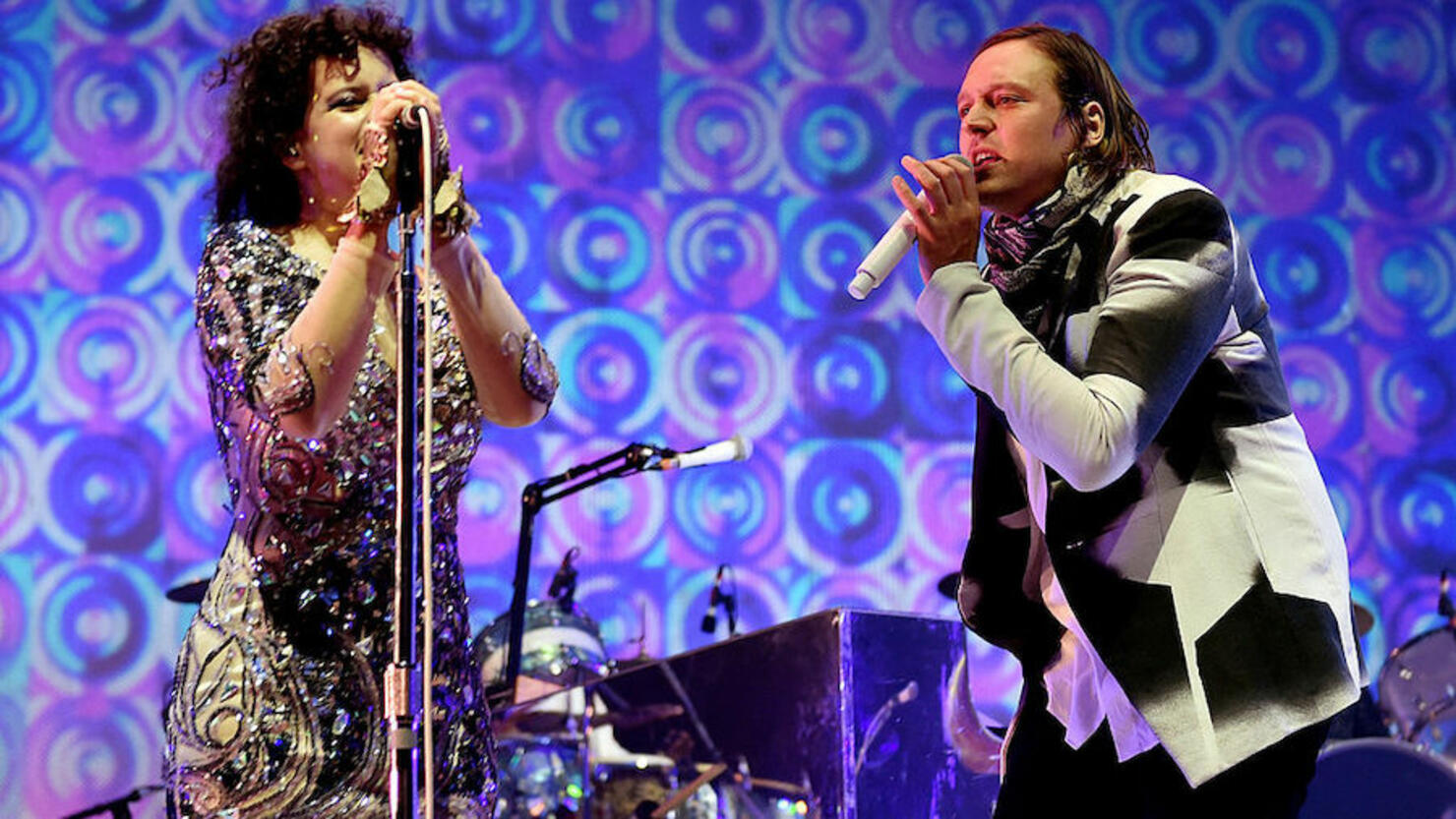 While we eagerly await details about their new album, Arcade Fire gave fans new music in a form none of us saw coming. On Wednesday (April 14), the band released a 45-minute instrumental track called "Memories Of The Age Of Anxiety" that they described as "Meditative vibes to help you focus and feel inspired." The song was written for an app called Headspace that promotes meditation and mindfulness, as well as stress relief and sleep aids. "Memories Of The Age Of Anxiety" is featured on a new Headspace "Focus" playlist that was curated by John Legend.
Though you need to be a Headspace member to listen to the full track, you can hear a snippet of "Memories Of The Age Of Anxiety" below.
"Memories Of The Age Of Anxiety" is Arcade Fire's first new music this year and follows "Generation A" — a song the band live-debuted on Stephen Colbert's Election Night 2020 special back in November.
After frontman Win Butler confirmed the band was working on a new album last year, his brother Will Butler admitted it wasn't going well because of the coronavirus pandemic.
"Arcade Fire was recording. Well, we were recording… But now our drummer is in Australia, two of us are in Canada, and the rest are in America," he said in an interview. "Australia [is] having a crazy outbreak, the border to Canada is sealed right now… like, Jesus Christ. It takes more logistics to get together. It always took a certain amount of logistics, but right now it's insurmountable."
"None of us quite have the file management skills for it to be creative at the moment," he added.
Photo: Getty Images