Taylor Swift Teases Next Re-Recorded Album As New 'Fearless' LP Goes No. 1
By Paris Close
April 19, 2021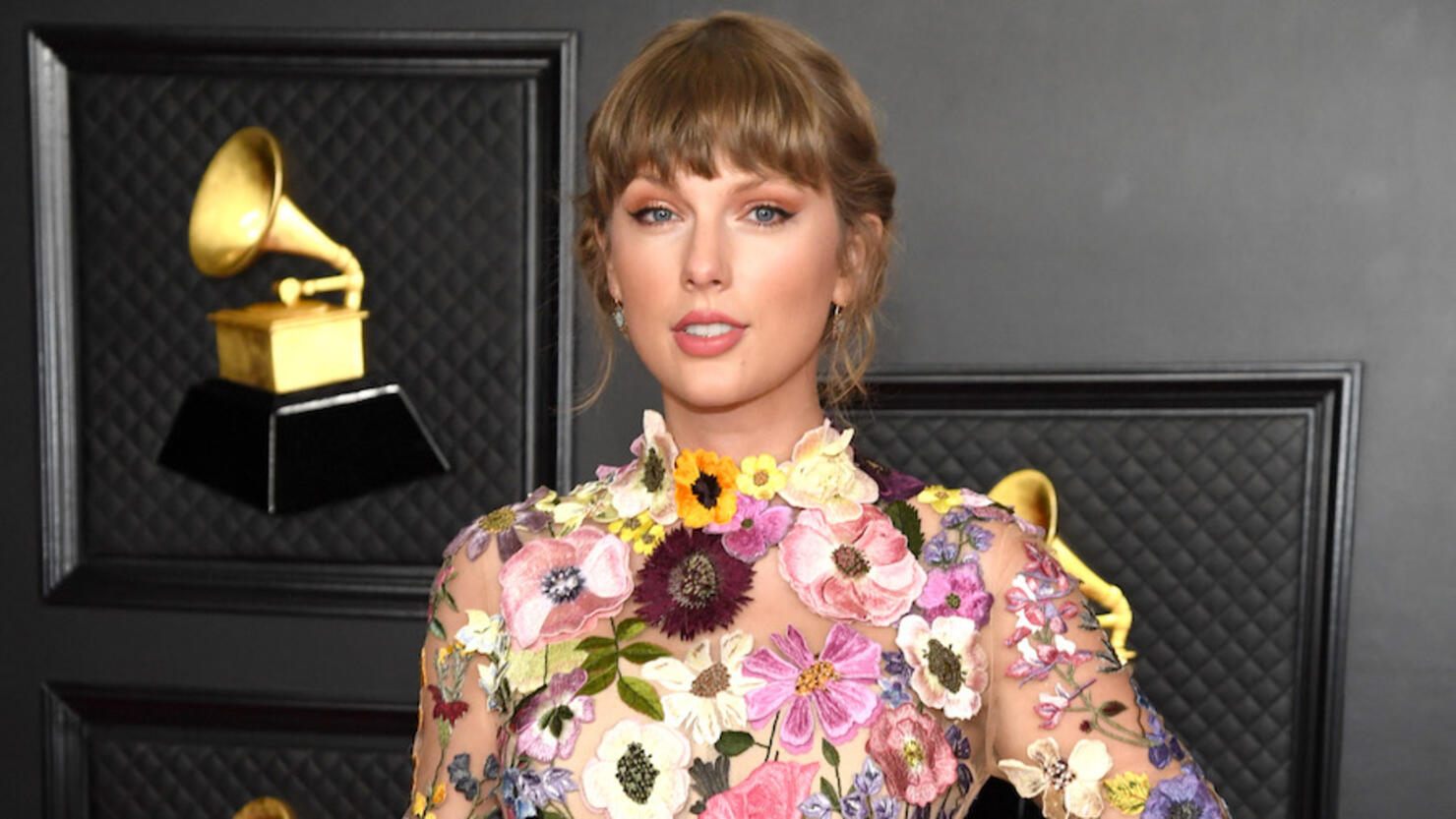 Taylor Swift is already back in the studio re-recording another album!
"Been in the studio all day recording the next one - it's really so amazing what you all have done here. 🙏🙏🙏" Swift tweeted on Sunday (April 18) after hearing that her new re-recorded album, Fearless (Taylor's Version), recently topped the charts.
The "Willow" singer, whose first of six re-recorded albums arrived on April 9, pushed 291,000 equivalent album units in the United States with her revamped Fearless LP. The rerelease not only earned Swift her ninth consecutive No. 1 album and the biggest week for any 2021 album, so far, but the project also made her the first woman to ever release three number-one albums in less than a year.
As Swifties will recall, Swift put out Folklore in July 2020 and its sister album Evermore the following December. The former project debuted atop the Billboard 200 with 846,000 units, with the latter arriving at No. 1 on the same chart with 329,000 units.
In addition to these accomplishments, Fearless (Taylor's Version) also has the biggest week for a country album in the last six years since Luke Bryan's 2015 album, Kill the Lights, boasted 345,000 units.
"WELL WELL WELL you all really went out and left my greatest expectations in shambles this week," Swift tweeted of the country music milestone. "😆 Word on the street is you made Fearless (my version) the biggest country album 1st week of the last 6 years & the top release of 2021 so far. Honestly?? How?? Did I get this lucky??"
Photo: Getty Images