Billie Eilish Officially Enters New Era In Cryptic 'Happier Than Ever' Post
By Eliot Hill
April 26, 2021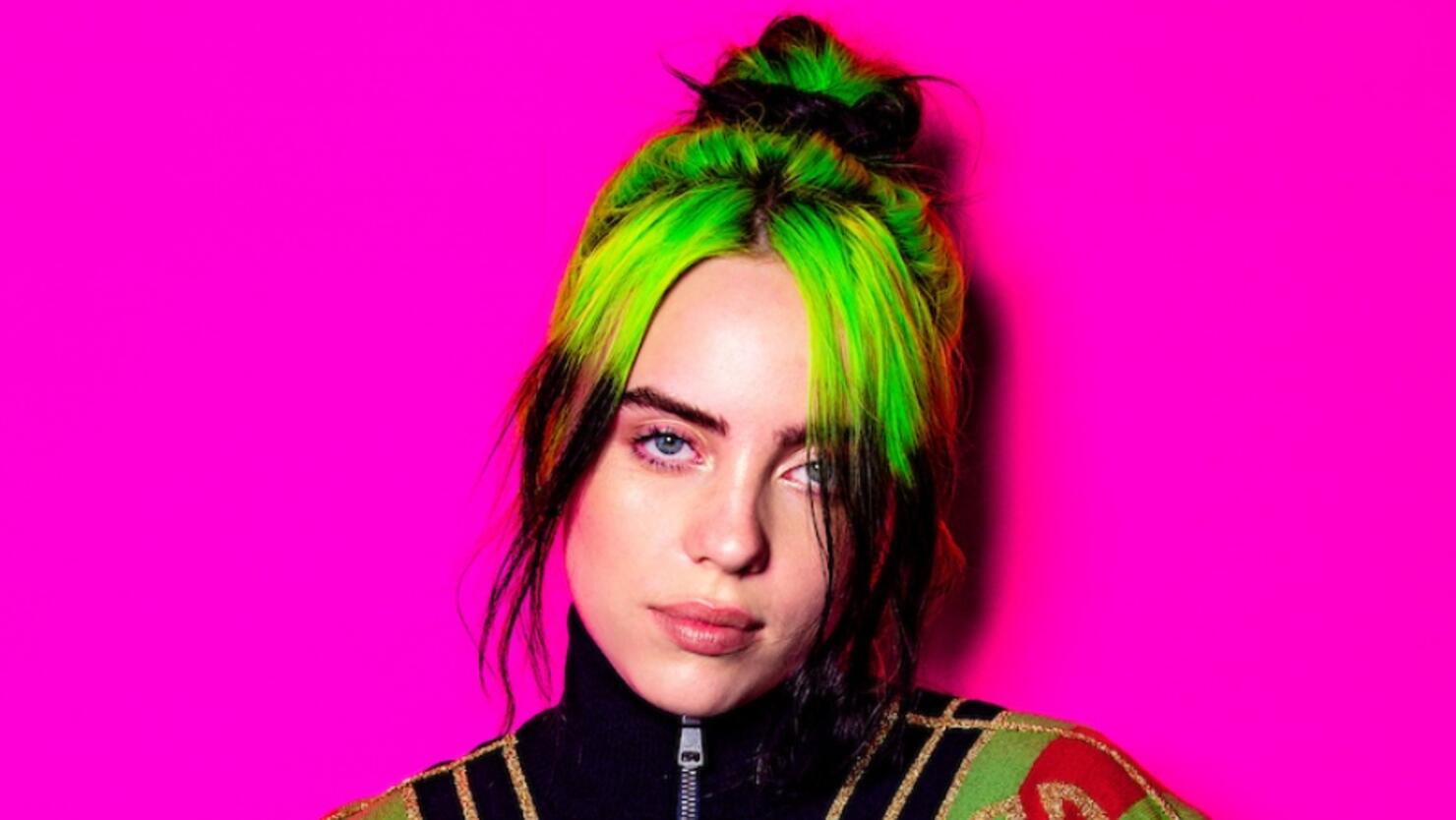 After teasing us for weeks, Billie Eilish is finally giving us a taste of new music.
On Monday (April 26), the 19-year-old, and her freshly platinum hair, gave us a snippet of a brand new unnamed song.
Using the caption "Happier Than Ever" — is a song name? An album name? Her new mantra? — Eilish can be seen in the neutral-tone video looking over her shoulder while sitting in a sandy-beige chair while the lyrics "When I'm away from you I'm happier than ever" play as she stares down the camera.
"WHO'S CRYING WITH MEEEEE?😭😭😭😭" one fan commented while another said, "Break the internet again!"
Almost a week ago Eilish told us "things are comingggg" while sporting a rather girly cream cardigan. If that outfit and the teaser video are anything to go by, it seems like Eilish's sophomore release may be a little softer than the dark imagery we're used to seeing from her.
Fans of the singer have also started theorizing that she's been hinting at new lyrics in a few of her recent Insta captions including, "don't get complacent" and "you look half dead half the time."
The Grammy winner first debuted her platinum hair over a month ago and promised after the release of her documentary that a new era would be upon us. Her brother FINNEAS has also been teasing the release of her second album for some time now.
Her official site also changed to ring in the new era — check it out here.
Photo: WesandAlex for iHeartRadio