Florida Deputy Kicks Alligator Out Of Backyard Swimming Pool
By Zuri Anderson
April 26, 2021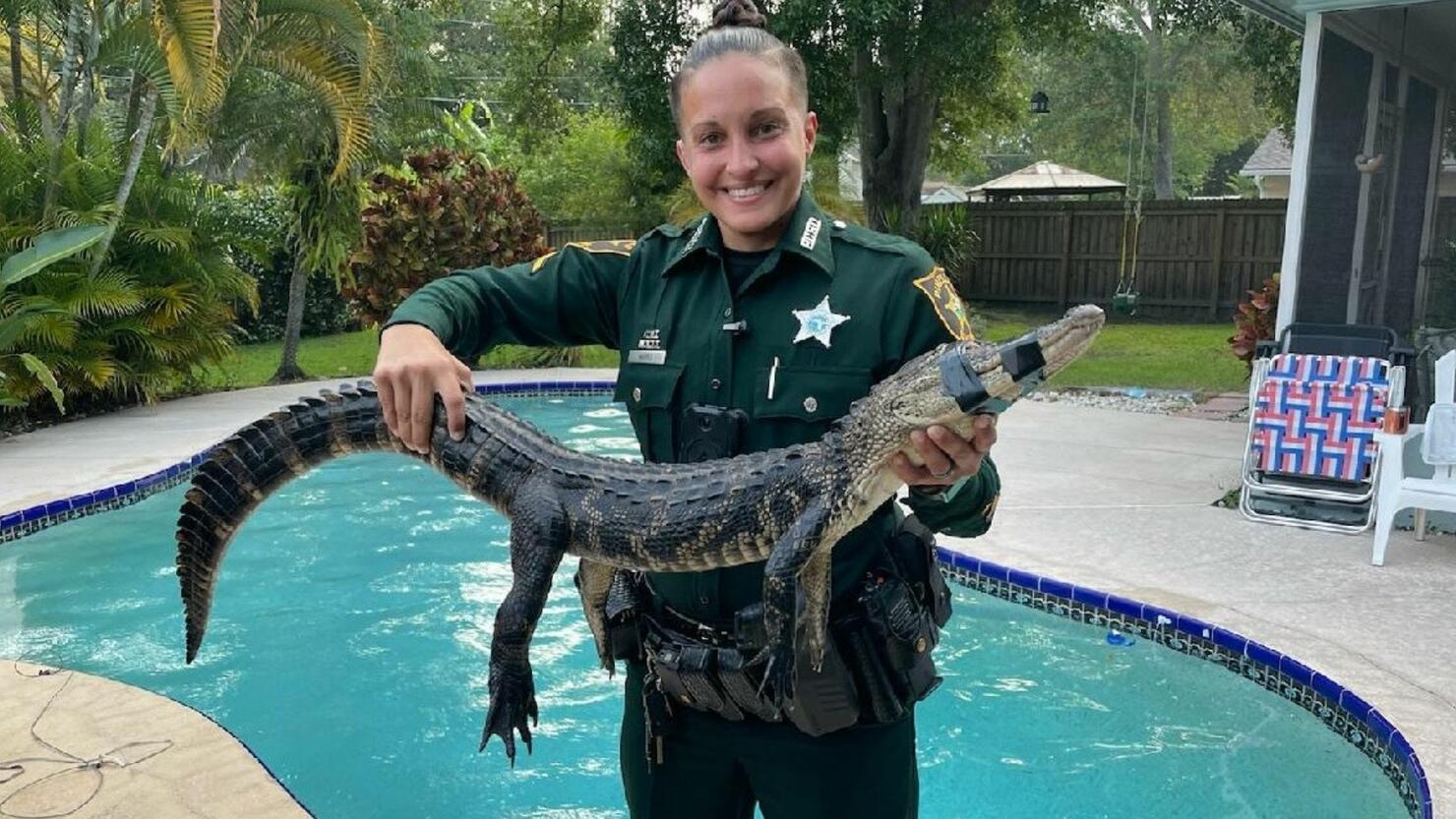 It's not unusual for Florida authorities to wrangle some wayward alligators from time to time. Where it happens tends to get weird.
Such was the case for a Pinellas County deputy that was called to a home in St. Petersburg Saturday (April 24), according to NBC Miami. Deputy Heather Harris found a juvenile gator swimming around in the backyard pool, according to the sheriff's office. After snapping a quick selfie, deputies said Harris "had to play lifeguard and kick this guy out." Another photo shows the triumphant deputy holding the gator, whose snout was taped shut.
"It's just another interesting day in Tampa Bay!" deputies wrote on Facebook.
Gators may be more active than usual since late spring is mating season for the reptiles. Officials say it might be a good idea to take a look in the pool before jumping in.
Speaking of gators sneaking into unusual places, a Florida man enjoying his morning coffee spotted a gator loitering in his home. If you want to get more of a laugh out of these types of situations, check out a video of a woman helping her neighbor get a tiny gator out of a house.
Photo: Pinellas County Sheriff's Office