Tom DeLonge Announces Engagement Almost 2 Years After Divorce
By Eliot Hill
April 28, 2021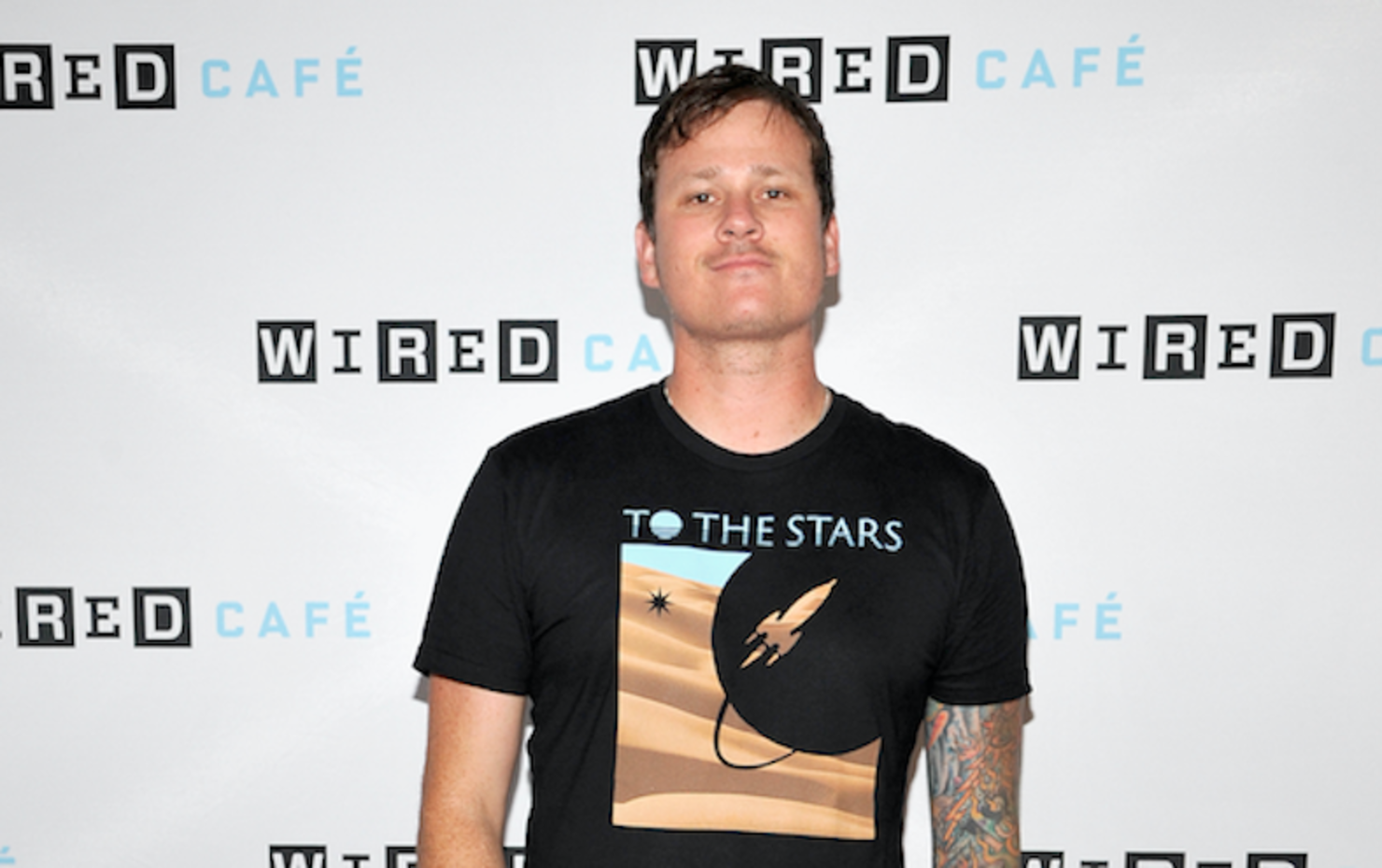 Tom DeLonge has some happy news to share with fans!
On Wednesday (April 28), the Angels & Airwaves singer took to social media to casually reveal the news he and his girlfriend Marie have gotten engaged!
The exciting news comes a little over a year after DeLonge made their relationship public in December 2019. DeLonge has kept his relationship pretty quiet and has only shared a few photos on social media of Marie including New Year's Day and Valentine's Day.
In typical DeLonge fashion, he didn't make a big fuss over the announcement. Along with a kissy face emoji, the rocker posted a sweet photo holding his fiancée's left hand with the diamond engagement ring.
After 18 years of marriage, DeLonge filed for divorce from his wife Jennifer in September 2019; however, according to court documents, the couple had been separated since 2017.
As for music news, he recently told fans that a new Angels & Airwaves song was coming in the next few weeks. He's also been teasing the recording process for months. The band has only shared a trio of songs since 2019 so it's safe to say fans are eager to hear some new music!
"This @angelsandairwaves album has been 3 years in the making, and it's our best yet. Thank you for all your patience, support and love," he wrote in an Instagram update last month. For fans of all his bands, he also mentioned the new AVA sounding like all three!
Photo: Getty Images