VIDEO: Alligator Crashes Soccer Team's Training Session In Florida
By Zuri Anderson
April 29, 2021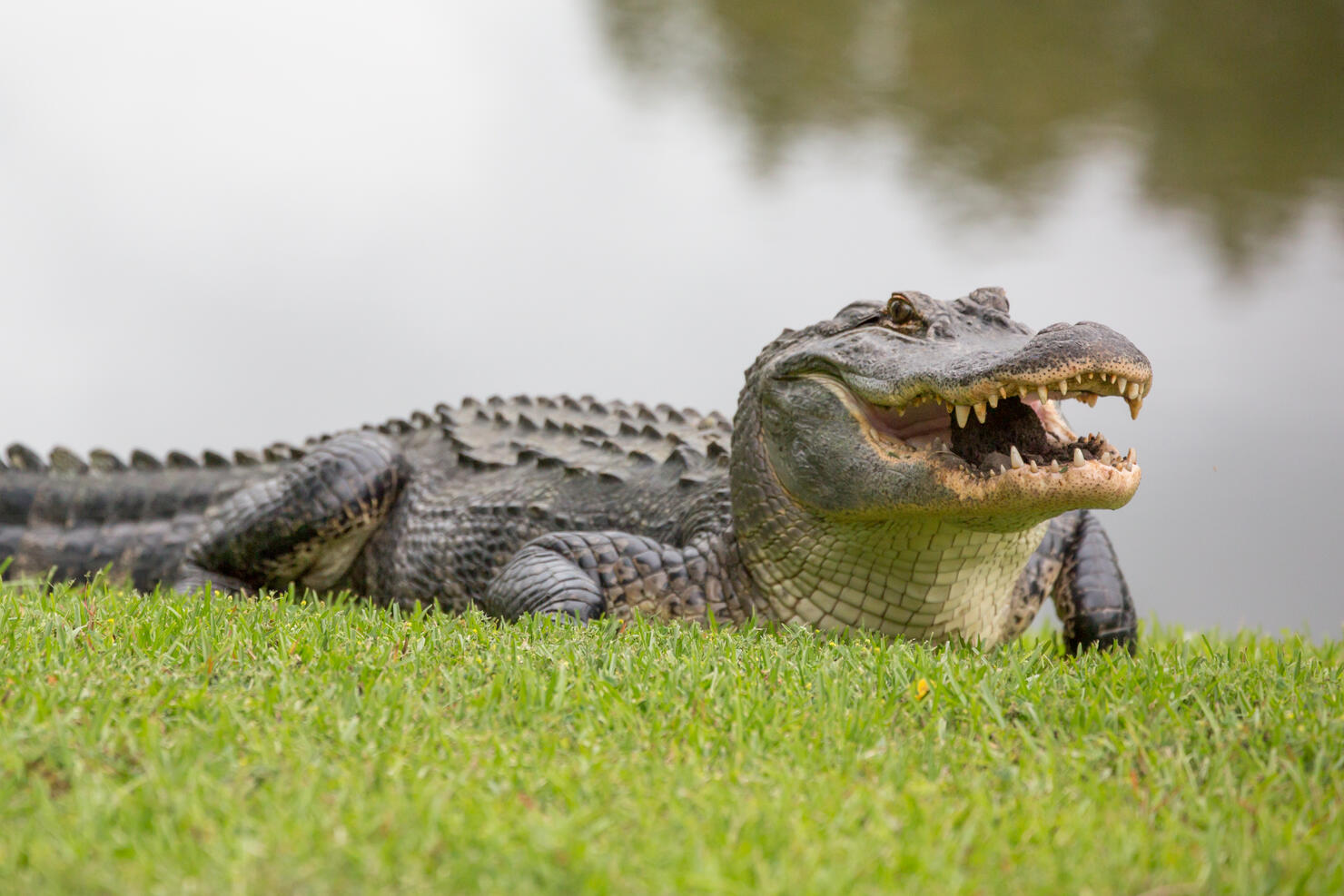 A Major League Soccer team really got the Florida experience when an unexpected visitor dropped by practice, according to WKMG.
Toronto FC were training in Orlando on Monday (April 26) in preparation for their game against Cruz Azul in Tampa the following day. The players sure got an adrenaline boost when they caught sight of an alligator on the field.
The whole encounter was caught on video and posted to the team's Twitter page. "Guy didn't get the memo about closed training," they wrote in the post along with a gator emoji.
The video opens with players running to another side of the video when they spot the reptile. "Yo, that thing is big," one player is heard saying.
A maintenance golf cart was trailing the gator, trying to direct it away from the players. At one point in the video, you can see the gator get touched by someone and start running off. This also sent the Toronto FC players screaming and scurrying, too.
"Those scenes don't end well when you f**k around too much," another person in the video said.
Not only was it an experience to remember, but the team jokingly announced Tuesday (April 27) that they will be loaning "Ale Gator." Now that's some Florida Pride.