The Aces Insist 'It Feels More Important Than Ever' To Drop 'Don't Freak'
By James Dinh
April 30, 2021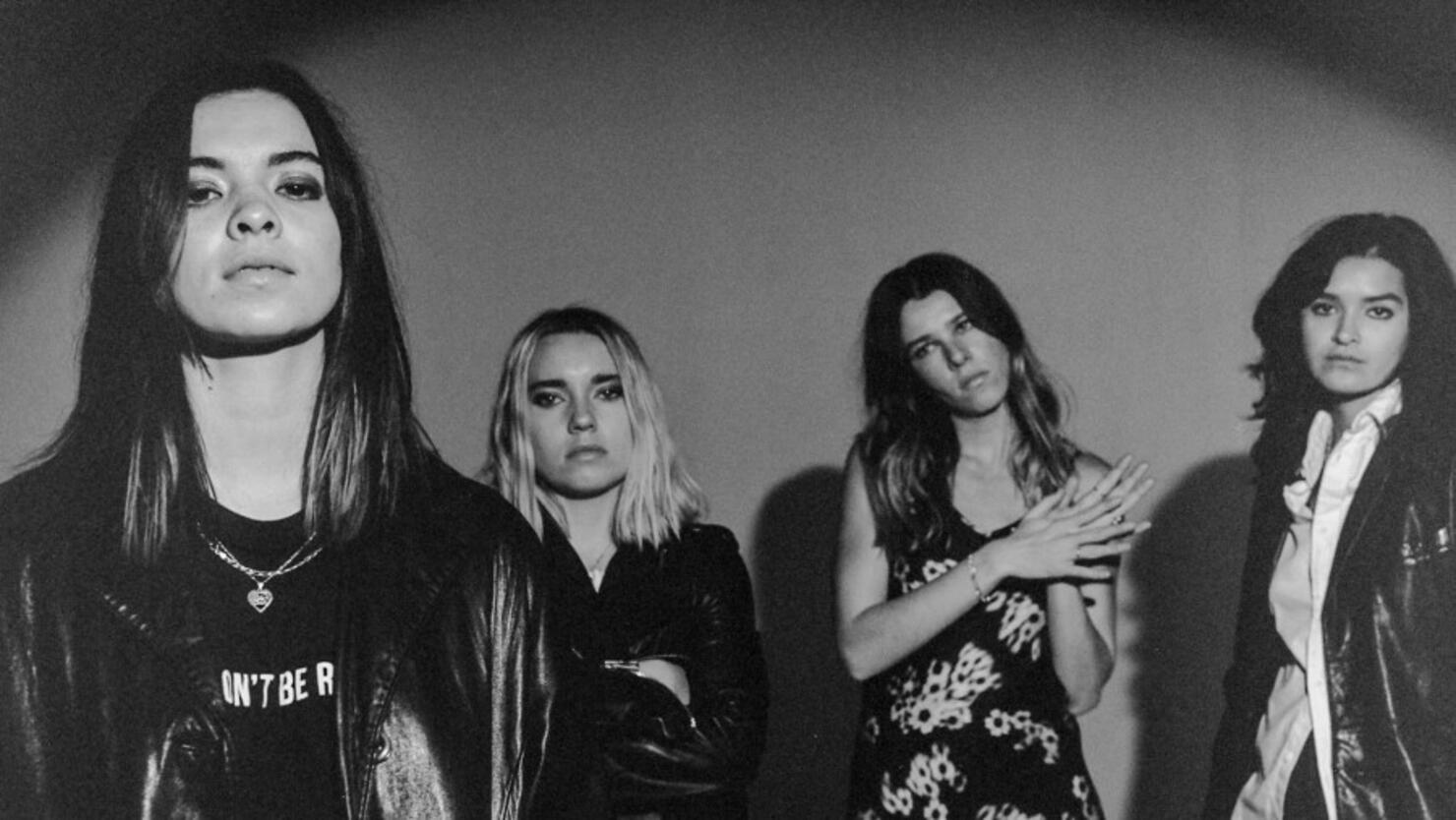 As we approach the beginning of Mental Health Awareness Month, The Aces have released a new single called "Don't Freak" and it's a glimmering dance/pop track that packs a punch.
Inspired by lead singer Cristal Ramirez's own struggle with anxiety-induced panic attacks, the cut clocks in at almost three minutes and hears the indie collective offer a wave of guitar riffs, percussion and vulnerability in dealing with the stigma. "Don't freak/ You don't gotta cause a big scene/ They don't wanna see you melting/ Just gotta do what they told me/ Can't sleep," Ramirez chants on the hook. "It feels more important than ever to be as transparent as possible in art," Ramirez told iHeartRadio of the single, admitting that the group was eager to incorporate the topic into their songwriting.
Asked what she made of our culture's retroactive take on not prioritizing mental health in past discussions about celebrity, Ramirez described it as "a shame." "Remaining silent on mental health issues really has a life or death consequence too much of the time, and it's really upsetting that it has taken this long to openly talk about it," she explained.
Nonetheless, the quartet understands the importance and individual approaches needed to maintain a healthy headspace. While Ramirez cited meditation and exercise as the key ingredients to her formula, her sister Alisa Ramirez said that fitness has always been a go-to practice. "Every morning I have a glass of water with some lemon and take time to set intentions for the day or do self-affirmations," Katie Henderson chimed in, before McKenna Petty explained that there's a sense of tranquility in having a morning routine. "I make myself some tea, read a chapter of a book and meditate for 20-30 minutes. Taking that time for myself in the morning drastically improves my mental health," she added.
The track serves as the follow-up to the band's release of the B-side set of their sophomore album, Under My Influence.
Expect to hear "Don't Freak" in the second episode of Hulu's new photographer competition, Exposure, which will see contestants take a stab at shooting the artwork for the band's accompanying single. In addition to the challenge, viewers will see the band perform the track, as well as their hit, "Daydream." The episode will be available for streaming beginning Monday (May 3).