Man Rescued From Porta-Potty After Tree Falls On It In Gettysburg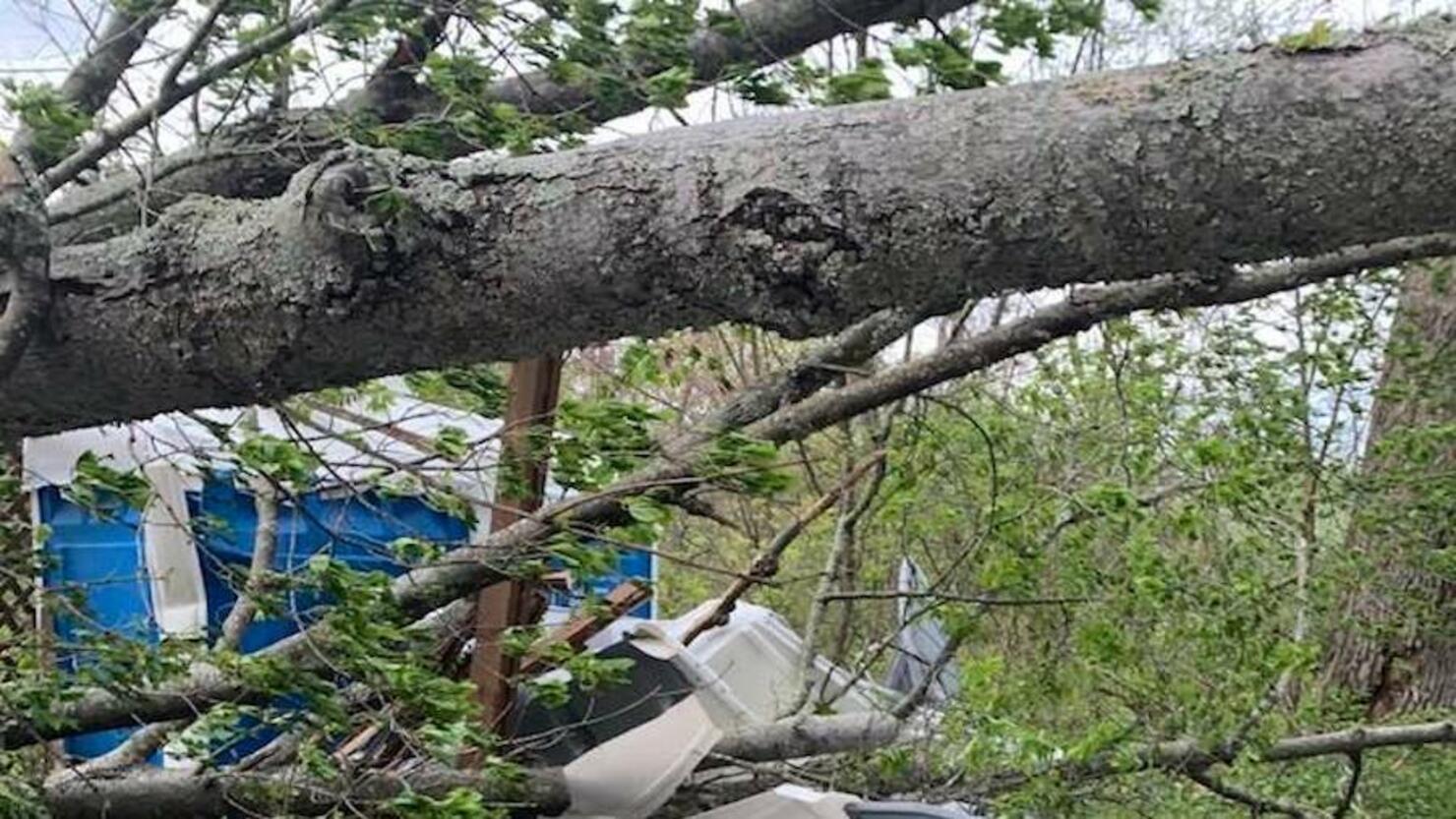 A man got much more than he'd bargained for during a recent visit to Gettysburg National Military Park.
The York Daily Record reports the man was rescued by Barlow Volunteer firefighters after a tree fell and trapped him inside a porta potty at the park.
The tree fall was caused by high winds and narrowly missed the portable toilet.
"He was very lucky," said Joe Robinson, Barlow Volunteer Fire Department assistant chief. "It was a large tree, and it just missed striking him. It could have been very serious."
The department shared photos of the scene on its Facebook account on Friday (April 30.)
Barlow Volunteer firefighters arrived at around 4:00 p.m. on Friday and spotted a tree on top of a vehicle with no individuals inside. Park rangers notified firefighters about the man trapped in the porta potty and Robinson said they responded to the incident like they would a car entrapment.
The man was reported to be alert when speaking with responding emergency medics at the scene before being transported to the hospital for non-life-threatening injuries.
Officials said the high winds led to downed trees and powerlines throughout south-central Pennsylvania at the time of the incident.